Le Visiteur & Eckoes – Deeper (House Mix) – Premier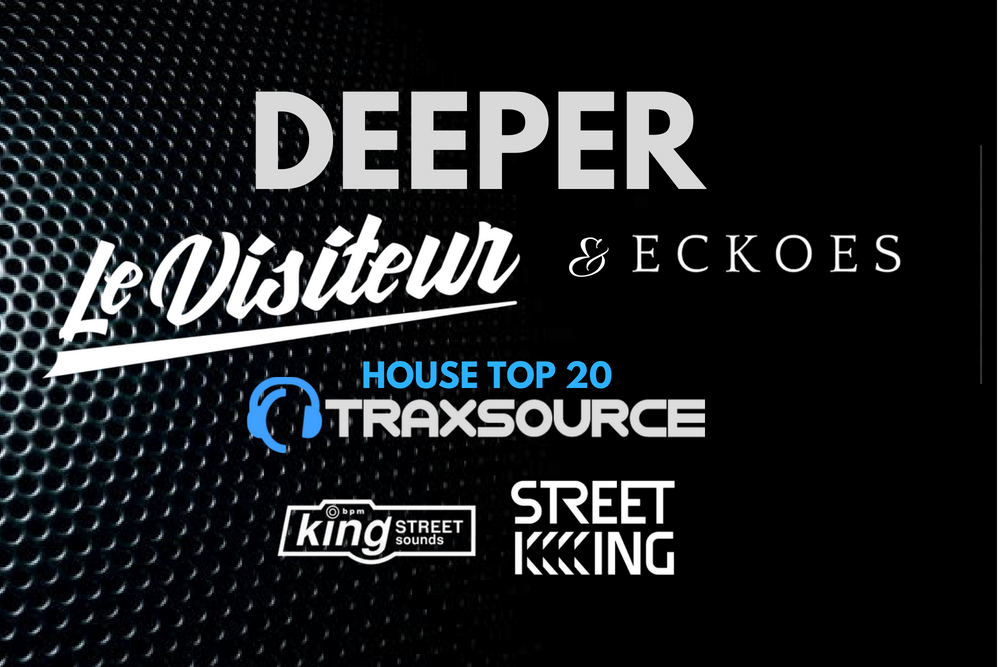 Le Visiteur & Eckoes – Deeper (House Mix) – Premier
It's been a while since Le Visiteur released a new track so we thought it was only fair to make sure it was a stone cold club smash. Recorded way back in 2016 'Deeper' has had a couple of incarnations before we were happy to let it go.
A celebration of real house music it is very much a track which wears it's influences on it's sleeve, with more than a tip of the hat to the classics of the 90s. From Inner City to early MK, from Todd Terry to Cajmere, it's a track which has been developed via years of club anthems and wonderful nights out with great friends seeping into the psyche.
As such we thought long and hard about the label for this one and felt that Street King an offshoot of legendary New York label King Street was perfect, it's a label has been at the forefront or our scene for 3 decades and is steeped in the history of house music.
Vocals come courtesy of the incredibly talented London based singer Eckoes who is already starting to turn heads across the UK via features on BBC introducing and a multitude of magazine, radio and live performances. She is an artist for whom it is only a matter of time before a major breakthrough comes along. Thankfully on this project she was also an artist with much in the way of patience as the track was assembled and disassembled several times in the run up to it's finished state you find it in today. Check out more about Eckoes via http://www.iameckoes.com/
We hope you enjoy the track, please share it far and wide and play it loud wherever you can!
To buy Deeper jump over to Traxsource: https://www.traxsource.com/track/5276781/deeper-house-version
Tags:
eckoes
,
HOUSE
,
house music
,
king street
,
le visiteur
,
street king