Felipe Gordon – LV Featured Artist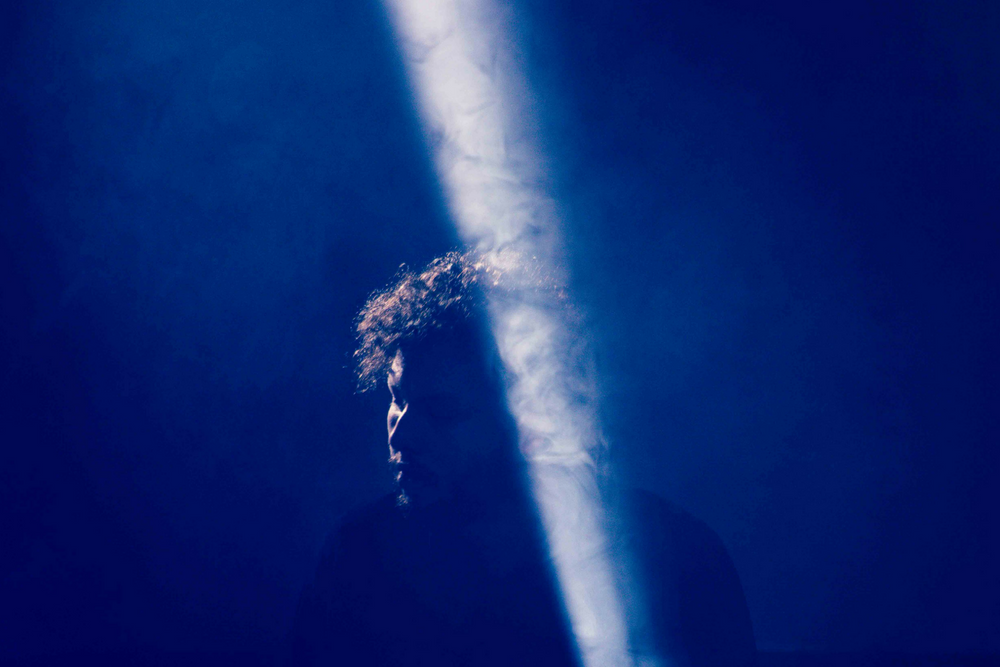 Felipe Gordon – LV Featured Artist
Based in Colombia's capital Bogota, Felipe Gordon is an artist on a very rapid ascent. He is one of the champions of the Colombian house movement effortlessly fusing complex sound combinations from Jazz samples to flowing pianos and acid bass lines into hugely exciting house records. It's a sound which comes together perfectly to create tracks which have been moving dance-floors worldwide over the last couple of years. Felipe has already released a string of hugely well regarded tracks and worked on remixes for some of the coolest labels out there including Toy Tonics, Discotexas, Quintesentials and his own Nómada Records. His latest EP 'Deep Fried Banana' on Flat White Records is perhaps his finest release to date combining 5 tracks of exciting and drama filled house music. This is an EP which will do some serious damage in the clubs but equally is absolutely perfect for home listening. You can check out The Last Trip To Gandahar remix of the title track of the EP below.
With a long line of brilliant music ready to drop we caught up with Felipe to discus clubbing in Colombia, his production setup, his record label and his plans for 2018.
Hi there Felipe,
Thanks for speaking to us today.
For our readers who haven't come across your releases before how would you describe the musical style of Felipe Gordon and can you give us a bit of history about your latest EP 'Deep Fried Banana' which is out now on Flat White Records.
Hey guys, thanks for having me!
Well, I would like to describe my sound as "Mpc-Like" moody, key-laced deepness.
Hahaha hopefully that makes sense..
"Deep Fried Banana" is an Ep that has all the elements I like within house music. Punchy and swinging drums, jazz harmony, melancholic feel, resonating acid basslines along with some more funky touches here and there.
It was finished pretty fast and mi hermano Chris from Flat White Records knew how to assemble those tracks to create a great Ep perfectly.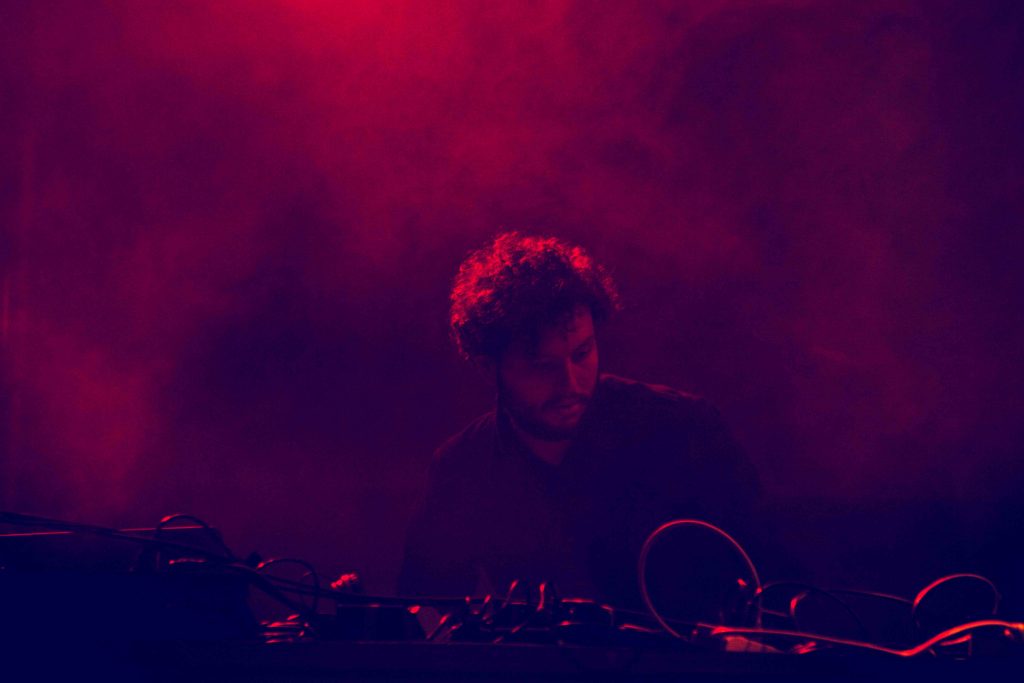 How would you say your sound has developed since you started producing?
With time, you start recognizing what you are about musically. You learn which progressions you like the most, the particular way you play basslines and how to EQ the drums so it sounds like what is in your imagination.
I guess for me, it's been more a journey of trusting my ears and trusting the way I let my ideas flow naturally, rather than get worried about producing techniques or sound engineering tips.
Please can you give us 3 of your tracks which are quintessentially Felipe Gordon
Please can you describe your production set up for us and what is the one piece of equipment or plugin that you couldn't live without?
Well I have a bunch of analog synthesizers in my home studio:
Prophet 5
Juno 106 (Hs-60)
Poly 61
Ms 20
Arp Odyssey
Xoxbox
DSI Tetra
Jx-8P
Moog Minitaur
Roland Mks – 7 module
And I run all of them through a Roland Km-40 mixer and a Boss 201 Space Echo Delay Pedal.
I use Logic as my main daw and I use Battery 4 for drum sequencing and sampling and the TAL Sampler & Logic's ESX 24 Sampler for all the sampling matters.
There was a time when I sampled a lot stuff with the sp 404, but with time I understood the TAL gave me more modulation options, so I stuck with that one!
I guess I couldn't live without my Juno 106 and the TAL Sampler.
Please can you give us 3 tracks which you would say have directly influenced your style of production.
Colombia and Bogota seem to have a really exciting energy in 2018 how would you describe the club scene there at the moment and which new artists coming out of Colombia should we be looking out for?
Well, Colombia is a party happy place. We all love to dance and drink, and our party's are amazing, however we lack a long and prolific club scene. We have a couple of really good places right now, but for me the thing that builds up an scene is the people making music, and we just started realizing that and putting ourselves on the Map.
I would recommend all the producers on Nómada Records (Joint4Nine, Jonahlo, Discoholycs, Nico S), Vandel from discos nutabe, Tomás station, and some more hip hop stuff like all the producers on a hip hop label called Indio (Las Hermanas, N.hardem, Ruzto) and my Barranquilla amigos, Vagabundo Club Social and Dj Maybe.
You recently set up your own label Nómada Records, please can you tell us a little about the ethos of the label.
Well, Nómada is all about organic and musically rich styles of house music. We love jazz, soul, broken Beat, nu jazz, break beat, funk and disco influenced music.
We just pressed our third vinyl with an split Ep from the amazing Mexican producer 4004 (MCDE, Quintessentials) and our own Colombian amigo Jonahlo.
And we've thrown some party's here in Bogotá with Brame and Hamo, Nachtbraker, Munk and some other friends.
If you were asked to collate your perfect club night which 5 artists would you book and why?
Moodyman
Marcel Vogel
Marcellus Pitmann
Glenn Astro
Mad Mats
I just find their musical selection the thing I would enjoy the most on a really good party!
What else can we expect from Felipe Gordon in 2018?
I have a bunch of releases coming on great labels like Sampling as an art, Intimate Friends, Velours, Razor n Tape, Star Creature, Quintessentials, Blaq Numbers, Night Young, In The Box and some others.
I'm putting together a tour of Europe in September, so if you are interested in getting me down to your party, pencil me in my european hermano! 😉
And finally, please can you give us 4 tips for a great day out in Bogota. A place to buy records, a place to eat, a place to drink and a place to dance.
Zapatería cosmos for buying records!
La cósmica pollería for eating
Asilo or Video club for partying.
For more info on Felipe Gordon please check:
Facebook: https://www.facebook.com/felipe.gordon
Soundcloud: https://soundcloud.com/felipe-gordon
Tags:
colombia
,
Discoholycs
,
Dj Maybe.
,
felipe gordon
,
flat white records
,
Glenn Astro
,
HOUSE
,
Joint4Nine
,
Jonahlo
,
Mad Mats
,
marcel vogel
,
Marcellus Pitmann
,
Moodyman
,
Nico S)
,
Nómada Records
,
Tomás station
,
Vagabundo Club Social
,
Vandel from discos nutabe