FSQ Featuring Dolette McDonald – I Zimbra (Alan Dixon Remix) LV Premier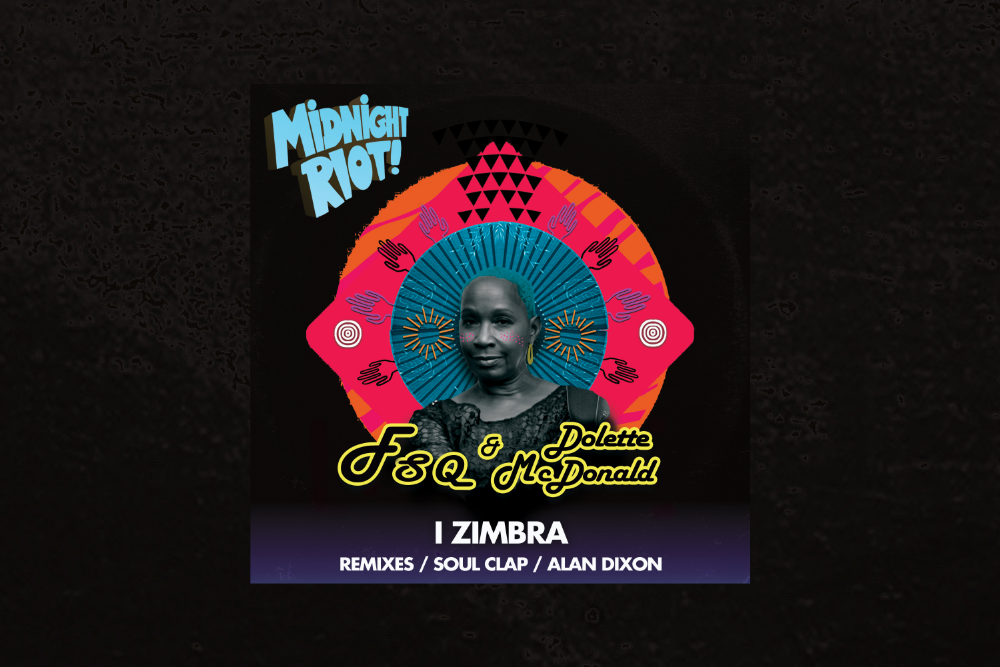 FSQ Featuring Dolette McDonald – I Zimbra (Alan Dixon Remix) LV Premier
Midnight Riot keep their superb run of releases rolling along with a monster release from FSQ who turn in a sparkling cover of Talking Heads 1979 track I Zimbra.
FSQ is a real collaborative project originally formed by Chuck "Da Fonk" Fishman and the sadly missed Sa'D "The Hourchild" Ali in 2013. It features a large list of producers and collaborators with strong links to both Soul Clap and George Clinton's Parliament Funkadelic.
I Zimbra features the legendary vocalist Dolette McDonald who amongst a long list of incredible artists toured with Talking Heads in the early 80's performing this track regularly.
The Midnight Riot release see's two heavyweight remixes coming from Soul Clap and Midnight Riot's own Alan Dixon who's mix we have the pleasure of premiering today.
Soul Clap focus in on the mid-tempo groove complementing the party vibes of the original perfectly as spacey risers glide across the track and the bassline grabs the feet and effortlessly makes them move.
Alan Dixon takes this track off into house territory with a hip shakin' bassline and some great keys, it's incredibly smooth but also beautifully danceable. A wonderful remix which will sound equally at home at peak time in the club or when you are chilling at the pool.
Tags:
Alan Dixon
,
Dolette McDonald
,
FSQ
,
Midnight Riot
,
soul clap