Ilija Rudman ft Andre Espeut – Tears To Sound EP (Ron Trent Remix)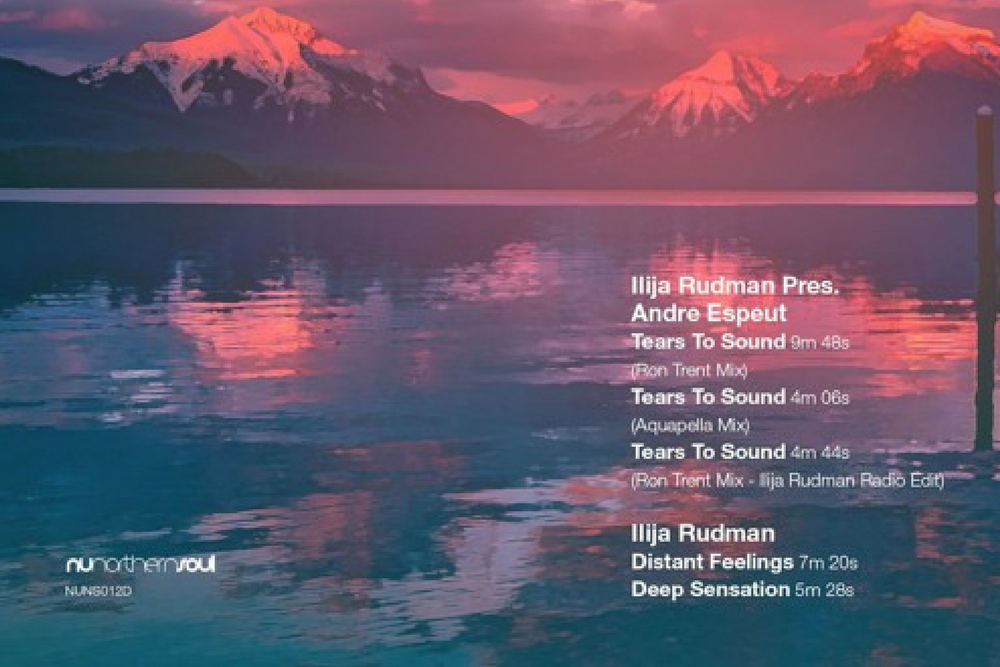 Ilija Rudman – Tears To Sound EP
Croatian Producer Ilija Rudman is one of the relatively unsung heroes of the electronic world, over a career spanning 15 years he has released a string of fantastic tracks from deep Detroit-esque house music to cool as vocal club grooves with some big collaborations and remixes along the way. He has also released on some of the coolest labels out there including Classic, 20/20 & Instruments of Rapture. This is a producer well worth researching, you will find a back catalogue packed with quality.
The lead track from this EP 'Tears of Sound' is truly immense and features a remix from Ron Trent, one of the legends of the scene, who has mined his extensive knowledge of remix craft to create an immense house cut. It features the ever impressive Andre Espeut who has delivered a vocal full of soul, depth and feeling, this is a vocalist at the top of his game. The drums are huge rolling behind the rest of the instruments they create the perfect foundation, to the front are layered pianos and pads which lend a huge amount of drama to the track. It's deep and spellbinding, the bass sits back in the mix but pushes the track along effortlessly, the vocal reverbs are lush and dense falling away and intertwining gracefully with the track. Make no mistake on this one, it's a future classic, a track which will still be causing dance-floor havoc in a decade.
The flipside of this release is deeper and features 2 instrumental cuts. 'Distant Feelings' is a track that you could play whilst lying by the side of the ocean whilst the sun and sea swell around you. It has an almost primordial feel to it, a track which captures the essence of longing. The bassline feels taught and powerful, the keys direct and yearning. After the emotion of the previous 2 tracks 'Deep Sensation' feels almost like a release, its sounds are fun and playful, it's a track that wouldn't have sounded out of place on a 70's detective show.
All in this is one very special EP.
Tags:
andre espeut
,
chicago
,
HOUSE
,
Ilija Rudman
,
ron trent