Inaya Day – Le Visiteur House Music Icon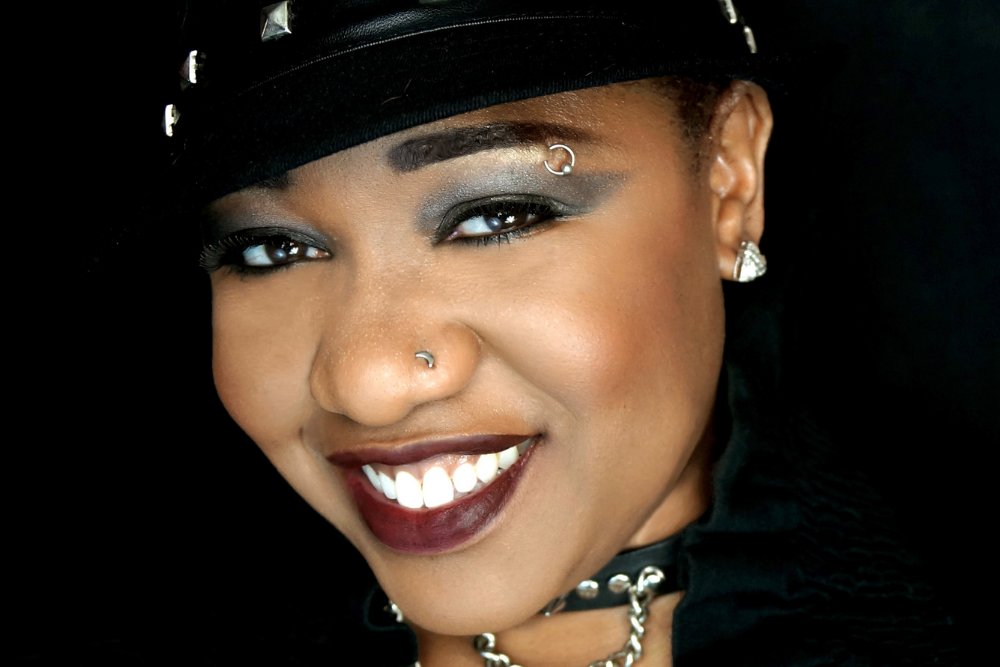 Inaya Day – Le Visiteur House Music Icon
Hailing from New York, Inaya Day is House music vocal royalty with a wall of Gold discs and long list of classic tracks to prove it. Amongst long list of brilliant tracks she is the vocalist behind crossover smashes I'm Horny, Hold Your Head Up High, Nasty Girl and of course one of the most remixed house tracks of all time Keep Pushin.
In the industry now for well over 2 decades Inaya has charted all over the globe and has been named as one of Billboards 'Greatest Of All Time Dance Artists'. As well as a huge career in house music Inaya has written with the likes of Bootsy Collings, Randy Crawford, Missy Elliot, Timbaland and Barbara Tucker. She has also made her mark singing everything from Gospel to Jazz, Hip Hop to RnB.
Having just recorded this years Pride Anthem and headlined Chicago Pride we spoke to Inaya about musical upbringing, some of her favourite career moments, her plans for the rest of 2019 and her home town New York.
Hi there Inaya,
Many thanks for speaking to us today.
Oh it's absolutely my pleasure.
In 10 words or less how would you describe the musical style of Inaya Day?
I would say soulful and versatile.
Which 3 tracks of yours would you say are quintessentially Inaya Day?
KEEP PUSHIN
This one is definitely quintessential Inaya Day…. Starting with a lower sultry vocal vibe, then taking it up to the mountain top.
LET'S STAY HOME
I chose this one because it gives me some crooning room. It's produced by the great Frankie Knuckles and Eric Kupper.
GREAT IS THE LORD
Gospel is My foundation so this is really quintessential me.
Please can you tell us a little about your latest track 'One World' which is out now on Queen House Music and please can you give us a bit of history about the release?
Sure. This year is the 50th anniversary of the Stonewall riots which sparked the "gay rights movement". Brett Henrichsen of Masterbeat had 5 big events for World Pride. The main event was called "One World". He asked me to record the theme song of the same name and perform it during a 7 minute show; complete with aerialists and 8 dancers.
Here's a short clip.
You recently headlined Chicago Pride, what was that like playing to such an incredible crowd and what were your favourite moments from that event?
Oh I love playing Chicago Pride. I've actually done it several times now. The crowd is always energized and attentive.
My favorite moment from this year's Chicago Fest is when I grabbed some people from the audience to salsa while my dancer Czion sang "La Vida Es Un Carnaval" in tribute to Celia Cruz. It was a fun moment.
What are your first memories of the house scene and how did you get involved specifically in recording house music vocals?
My first memories of the house scene are of dancing at a former NYC club called Nell's with My friends, who are also house-heads, to songs like "Club Lonely", the original "Pride (A Deeper Love )" , and "Follow Me". I later recorded a few house tunes but never released them.
While living in Germany, I linked up with Mousse T and Boris Dlugosch to record a demo which became KEEP PUSHIN.
You have already had an incredible career, what would you say are your career highlights to date?
Wow. Thankfully, there are many but a couple that stick out are opening for "The Prodigy" and singing background vocals on Michael Jackson's "Ghost" remix which was personally approved by him.
Which vocal artists do you think are really pushing House Music forward at the moment?
I would say Crystal Waters, Ultra Nate', Barbara Tucker, and Janice Robinson to name a few.
One of our favourite Inaya Day tracks is Keep Pushin' with Boris Dlugosh which has become an iconic record with a seemingly endless stream of reworks and remixes released nearly every year since it originally came out in 1995. What are your memories of working on this track and when did you realise that it was going to be a very special track?
Ya know, the producers had to tell me that the track was big. I didnt even realize it at first. Then I started hearing it everywhere. It was awesome because it was my first single as a solo vocalist.
I remember riding the train for 4 hours from where I lived in Duesseldorf to Peppermint Park studios in Hannover. They gave me the direction that they wanted to take with the lyrical content, then I just sang some stuff from the top of My head and voila! KEEP PUSHIN was born.
You have been recording with some of the most incredible artists around for nearly two and a half decades now. What tip can you give to artists who are starting out on their vocal career on how to achieve such longevity of career?
I would tell them to do something to further their career every single day, be tenacious, and be flexible.
Please can you give us 3 tracks which were a direct influence on you when you were starting out on your career which really galvanised you to pursuing a career as a vocalist?
The music that influenced Me when I was a kid was stuff like "HOME" from the musical "the Wiz", "the Jackson 5", and My cousin's platinum selling band "Skyy". I'd stand on a chair while looking in the mirror and would sing along to all of that stuff.
If you could organize a collaboration with anyone in house music today who would it be and why?
There are a few but It would probably be BLACK COFFEE because he gives the Afrocentric beats but allows a sultry vocal to ride the top line. Love that.
What else can we expect from Inaya Day in 2019?
Well, of course, lots more music across the sub-genres but I'm going to focus on My label (Ny-O-Dae Music) more during the second half of the year and will be releasing more soulful and Afrocentric tracks.
And finally, please can you give us 3 tips for a great day out in New York. A place to eat, a place to drink and a place to dance.
I'm from Brooklyn so I favor the spots in My borough of the city … like, for food, SEA Thai…. For drinks, I would go to the Fat Black Pussy Cat in Manhattan, and to dance I would go to Mirage in Williamsburg.
To Book Inaya Day check:
https://mn2s.com/booking-agency/live-roster/inaya-day/
For more info on Inaya Day please check:
Facebook: https://www.facebook.com/INAYADAYOFFICIALPAGE
Soundcloud: https://soundcloud.com/inaya-day
Tags:
Boris Dlugosh
,
house music
,
Inaya Day
,
mousse t