Love Deluxe – Le Visiteur Featured Artist and Mixtape 057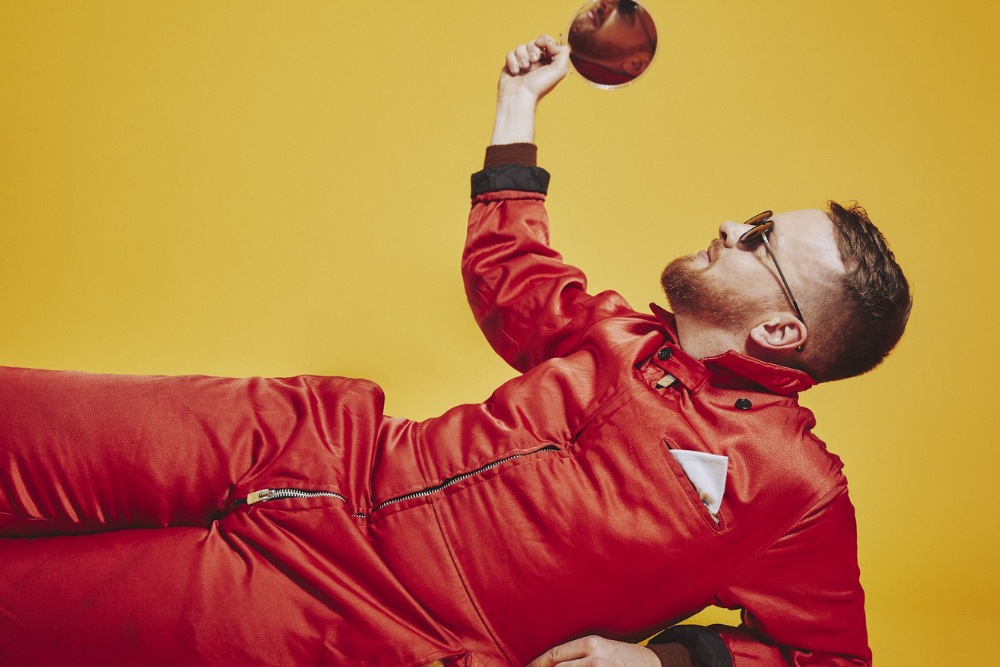 Love Deluxe – Le Visiteur Featured Artist and Mixtape 057
Hailing from Sydney Love Deluxe arrived on the scene there only a couple of years ago but he has since seen considerable success in his home country following a couple of extremely well received releases on Soothsayer. There have also been appearances on Triple J, Boiler Room, Sugar Mountain, Let Them Eat Cake and Pitch Music and Arts Festival to name but a few as he continues to build a loyal and fervent following.
His style is super smooth, part 80's boogie, part Nu Disco part feel-good House and all the way summer.
We spoke to him about his latest release 'The Fata Morgana EP' which features the brilliant single 'Campari and Coke', the Australian scene and his plans for 2019. He also put together this great sun drenched mix for us. Check it out as you are reading the interview and please give it a share on Soundcloud and help spread the love.
Hi there Love Deluxe,
Thanks for speaking to us today.
For our readers who haven't come across your releases before how would you describe the musical style of Love Deluxe?
It's music that has splashes of disco, house, electronica and funk that when merged together hopefully becomes something unique. The music is mostly instrumental and is meant to make you move, but there are still pop elements to let you know that it's not taking itself too seriously.
How would you describe your latest EP Fata Morgana which is out on August 2nd on Soothsayer and can you give us a bit of history about the release?
Fata Morgana is musically more eclectic than my first EP, Silk Mirage. The first half of the EP has a real "live" sound but remains electronic and funky, whereas the second half is really drawing on dance influences. There are also a few little musical surprises in there brought about through collaborating with other musicians, and I think that was a crucial part in the songwriting and producing process. Even though there are only four tracks, I've been working on this EP since 2018. A lot of that was refining and drafting each song so that it best reflected what I wanted to demonstrate musically as Love Deluxe.
Please can you give us 3 tracks which you would say have directly influenced your style of production.
Nu Guinea – Ddoje Facce
Amazing tune. Hard to pinpoint exactly when it was made if you're just going off the recording, which is why I love it so much. Timeless sound.
Todd Terje – Inspector Norse
It's obviously a super popular song but I just appreciate how versatile it is musically in terms of when it's appropriate. Almost any occasion. I've heard it played in clubs, festivals but even at the supermarket, sports games and on reality tv shows. Also, I love that it's a dance tune but the melody is so strong and iconic. I always have this in mind when I'm writing.
MFSB – Mysteries Of The World
Similarly to Ddoje Facce, this sounds timeless to me. It could be a track from 2019 or 1980 (when it was actually released).
Please can you tell us a little about the Australian club scene? What clubs and parties are you particularly excited about at the moment?
There're so many different pockets within the club scene in Australia, and even just Sydney, that it can be overwhelming at times. Having said that, there's a lot to be excited about. I really enjoyed the Daydreams party I played in Melbourne, such a crazy party. Zig Zag Discotheque in Brisbane is also a great crew and put on really fun parties. Harpoon Harry's in Sydney seems to have a lot of great local and international DJ's come through, and that goes for Freda's as well, who put on live shows as well as club nights.
If you were asked to collate your perfect Australian club night which 4 local artists would you book and why?
Hmm, there's so many to choose from. Would probably have to book Lauren Hansom because she's a great DJ and vinyl digger. Harvey Sutherland for a funky live show. Hysteric because he's a great digger and plays sick tunes and maybe Andy Garvey because I've seen her play many times and each set is really different but the vibe is there.
One of your recent releases Cool Breeze Over The Mountains' racked up 1 million streams on Spotify, what tips do you have for our readers on how to get close to that sort of incredible achievement?
Haha that was incredible but also a bit of a fluke. I think what helped Cool Breeze is that it's a relatively simple song with a catchy hook. And even though it's instrumental, I think people, most people, want to listen to something that has the right mix of familiar and unfamiliar sounds. But also, you want to make something that represents yourself as an artist and not just try to make music purely for streaming statistics. So I'm glad that I didn't have that in my mind when I was writing it, as I want to make music that I would listen to.
What upcoming gigs do you have that you are particularly looking forward to and what can we expect if we come down to check you out live?
I've got quite a few, DJ and live shows.
I'm doing a national tour in support of the "Fata Morgana" EP. Expect to hear funky, upbeat tunes for dancing all night. For the live shows, we'll be performing all original Love Deluxe music performed as a 4-piece, so expect live drums, guitar, bass and lots and lots of synths.
The live band is playing at The Night Cat in Melbourne on August 30, as well as Bigsound in Brisbane from the 3rd to 5th of August and also Freda's in Sydney on Friday the 13th of October.
What else can we expect from Love Deluxe in 2019?
Hopefully some new music towards the end of the year, maybe some edits or remixes and a lot more shows around Australia.
And finally, please can you give us 4 tips for a great day out in Sydney. A place to buy records, a place to eat, a place to drink and a place to dance.
Records: Network Connection Records in Newtown
Food: Myeongdong Korean Restaurant in North Strathfield
Drink: Grifter Brewery in Marrickville
Dance: Freda's in Chippendale
For more info on Love Deluxe please check:
Facebook: https://www.facebook.com/lovedeluxesound/
Soundcloud: https://soundcloud.com/lovedeluxesound
Tags:
Australia
,
house music
,
Love Deluxe
,
Soothsayer