LV Premier – Jack Tennis – About 'cha [TSTD EDITS 09]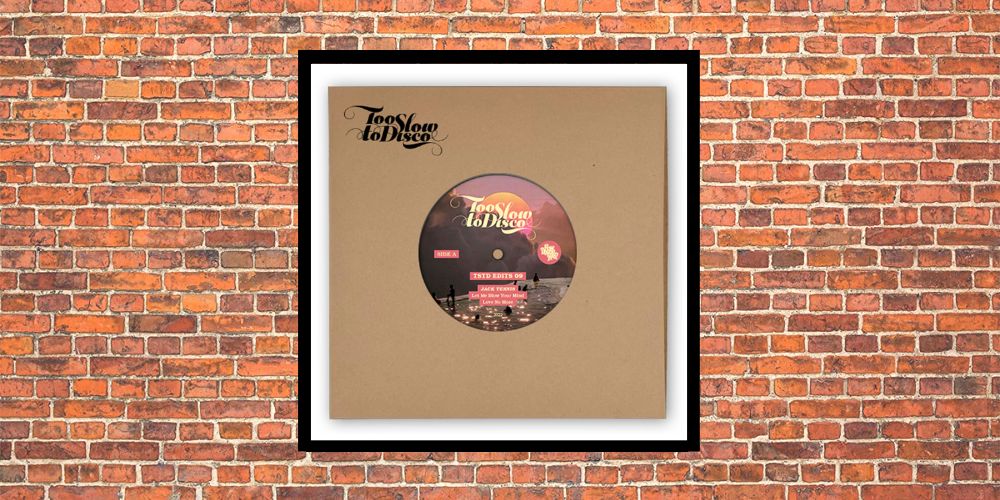 LV Premier – Jack Tennis – About 'cha [TSTD EDITS 09]
We've been longtime fans of Jack Tennis here at LV online, he's a producer who always turns out delicious dance-floor ready edits. His raison d'être is picking classy soul drenched tracks which are both gripping and left of centre enough to always keep things interesting.
His latest four track EP for Too Slow To Disco's Edits series perfectly encapsulates all of the above, delivering a smorgasbord of soul edged disco with Let Me Blow Your Mind, Love No More, About 'Cha & So Lonely .
Our premier today from the EP is About 'Cha with its deliciously yearning vocal, soulful keys, sultry strings and heartwarming brass stabs.
Each track has its own vibration here, Let Me Blow Your Mind with its feel-good vocal performance is perfectly complimented by an acidic synth line.
Love No More is an immediately recognisable track yet Jack Tennis has crafted it skillfully and tastefully for the 2022 slo-mo dancefloor still giving it plenty of edge.
So Lonely meanwhile sees Jack rework an artist who definitely needs no introduction delivering a rather scintillating take on what is already a delicious track.
Limited to 500 copies on vinyl this one is well worth tracking down sharpish.
Grab it from: https://tooslowtodisco.bandcamp.com/album/too-slow-to-disco-edits-09-jack-tennis
For more info check:
Jack Tennis Facebook: https://www.facebook.com/Jack-Tennis-252672528083954
Jack Tennis Soundcloud: https://soundcloud.com/jacktennis
Too Slow To Disco Facebook: https://www.facebook.com/tooslowtodisco
Too Slow To Disco Soundcloud: https://soundcloud.com/tooslowtodisco
Too Slow To Disco Instagram: https://www.instagram.com/djsupermarkt_tooslowtodisco/
Too Slow To Disco Twitter: https://twitter.com/djsupermarkt
Love This? Check out more from Too Slow To Disco HERE
Tags:
Jack Tennis
,
Too Slow To Disco