Jesse Saunders – 5 Tracks Which Have Massively Influenced My DJ Career (LV Legends)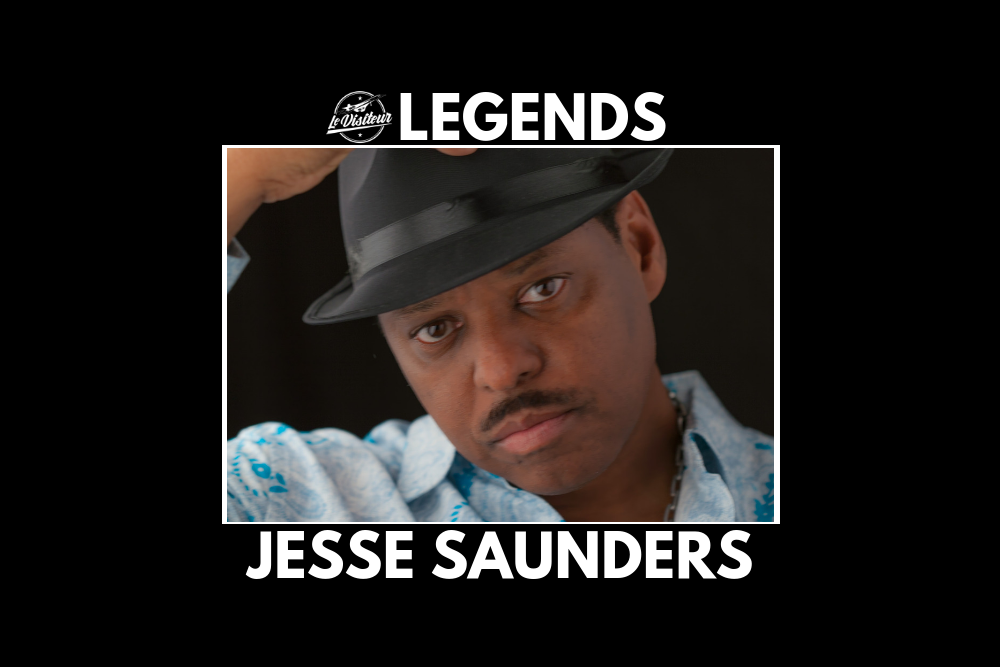 Jesse Saunders – 5 Tracks Which Have Massively Influenced My DJ Career (LV Legends)
Jesse Saunders is one of the most important names in the history of House music, if you drop his name in an internet search it will produce quite literally millions of hits. Jesse can lay claim to having the first ever house record with his track 'On & On' which was released via his own Jes Say label in 1984. Jesse also composed one of the all time house anthems 'Love can't turn around' alongside Farley Keith. Since then he has been literally omni present in the industry touring & releasing regularly, building up an exceptional back catalogue of releases. Fast forward to 2018 and Jesse is easily still as credible and important as ever.
You can check out the LV Premier of his brand new tracks 'Kaleidescope' with another house music don Paul Johnson on the remix below. We caught up with Jesse ahead of the release of the track and asked him to give us 5 tracks which have massively influenced his career. It's a brilliant list from disco through early house gems. Enjoy!
1.) 
Gary's Gang – Lets Love Dance 

Tonight
This was the first Disco song I feel in love with! The majority of the song was very Pop/Disco, but the section in the middle had so much feel, groove and energy that it was irresistible!  It was only about 45 seconds long so you had to have 2 copies to mix back and forth to extend it. It was well worth it when playing because the dance floor would go crazy! And as we know, it's been sampled and replayed on many, many different songs – from I Can't Get Enough to Everybody Be Somebody!
2.) Mach – On & On
This was the beginning of what we know today as House Music. Had it not been for this bootleg edit which includes "Toot Too Hey Beep beep" from Bad Girls, the horn and percussion from "Funky Town" and the mesmerizing bassline from "Space Invaders", I never would have had the inspiration to make my own version of it after my beloved vinyl was stolen from The Playground in Chicago! I used it as my signature opening song, and when I played it, everyone knew that Jesse Saunders was on the decks!
3.) Phyllis Hyman – You Know How To Love Me
Phyllis Hyman was an incredible talent and this song was the pinnacle of her career in dance music. When this song was played, the mood and vibe on the floor was mesmerizing. Everyone sings along and has a smile on their face. This makes me happy as a DJ and takes me to a higher place as well!
4.) Jesse Saunders – On & On
What can I say? The world's very first house record release has been very good to me! It's taken me around the world many times to perform for people I had never dreamed would be interested in this simple song and its accompanying tracks. The tracks on the B side are what I played in the wee hours of 
Saturday
 and 
Sunday
 mornings. They created such a frenzy on the dance floor, that I had to include them in my inspirational attempt to bring the vibe of Mach 1's On & On into mine.
5.) Farley "Jackmaster" Funk & Jesse Saunders – Love Can't Turn Around
My first production to reach the Top of The Pops was inspired by Isaac Hayes "I Can't turn Around." Make no mistake, this was never intended to be a remake, but something inspired by it. Collaborating with Farley, Vince and Darryl Pandy (rest his soul) turned out to be one of the biggest moments in House Music!
Jesse Saunders ft. Dani Ivory – Kaleidoscope EP (featuring remixes by Paul Johnson, Demarkus Lewis and Stacy Kidd) is out now on Broken Records. Buy/pre-order the release here
Tags:
Farley Jackmaster Funk.
,
house music
,
Legend