SHUR-I-KAN – Top 10 Deep House Masterpieces From The Last 20 years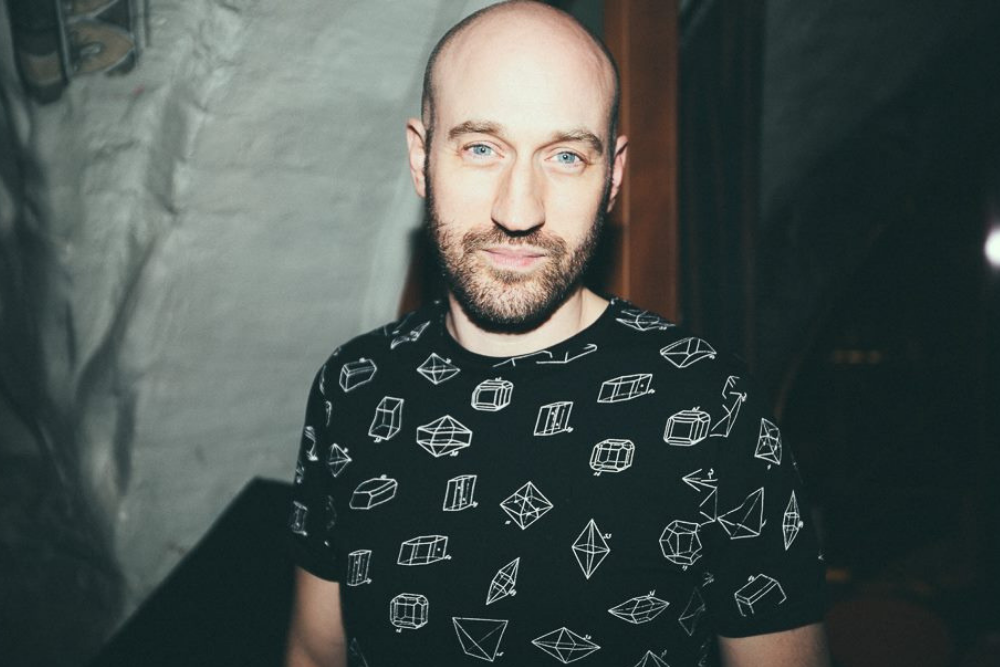 SHUR-I-KAN – Top 10 Deep House Masterpieces From The Last 20 years.
One of the absolute legends of the deep house scene Shur-I-Kan has been producing brilliant deep jazz infused house music for nearly 2 decades now. During that time he has built up an incredible discography and picked up a legion of fans amongst the scenes biggest players including Kenny Dope, Tom Middleton, Larry Heard, Joey Negro & Ashley Beedle. He is a regular in the Top 10's of all the major download sites and has a huge and exceptionally loyal following all over the globe.
His latest release sees him pick back up with Freerange, a label with whom he has a packed history including 2 LP's and 10 EP's. For his latest release he has dropped an absolute scorcher of an EP 'State of Emergency'. As you would expect the production is off the scale, everything is warm and rich and whilst this EP definitely tips it's hat to the sounds of the past from acid basslines to Balearic pianos it is 2018 through and through, packed with truly fresh and exciting sounds.
To buy the release on ITunes click HERE
We caught up with Shur-I-Kan and asked him to put together a list of 10 Deep House masterpieces for us, those timeless tracks which have truly inspired and helped mould the scene. Here they are in chronological order in all their majesty
Pepe Braddock- Deep Burnt  – 1999
Almost twenty years ago now – just got in there! There's been plenty of good (and not so good) attempts at 'sampled string deep house' track and I like to think I've contributed a couple of pretty decent ones myself, but its Braddock's loose quirky understated production that remains a classic to this day.
Larry Heard – Missing You – 2000
I had to have at least one Larry Heard in the list and this 2000 production sneaks in. It's just beautiful chords and a soulful vocal that stays on the right side of sweet. Lovely guy too!
Suba – Felicidade (Buscemi Remix) – 2000
Nice to throw in a couple of records that may not be so familiar to readers. This deep percussive work-out was one of the first records I bought when I started DJing and it just sounds fantastic on any sound-system – the latin loops just suck you in…
Metro Area – Miura – 2002
Not sure there is anything to say about this – it's a classic!
Kerri Chandler – Bar-a-Thym – 2005
Kerri practically defines deep house for me. This track is a little harder than his more soulful output. It was massive at the time. It's all about that cowbell… more cowbell please!
Tony Lionni – Found A Place – 2009
Sometimes a track just hits a vibe. When you listen to Found A Place you are transported to back to the classic raves of the 90's even if you weren't old enough to be there. The production is super simple and its all in mixing and arrangement.
Kink – Bitter Sweet – 2010
Kink deserves super props for his contribution to techno and house. Bitter Sweet isn't his best known production, but it's a personal favourite – its got everything I love in music,  beautiful emotional chords, driving beats and something ethereal. Plus the breakdown to the second half is just super lush.
Julio Bashmore – Battle For Middle You – 2011
This track is immense sonically. It sounded so fresh back in 2011 when I got this through my promo box and cuts across so many audiences. As a bit of an old D&B head, I love a bit of 808 bass line.
I:Cube – Supernovac (Live At The Lanchonete Version) – 2011
With this Nicholas Chaix production I can cross off two of my favourite French artists – I:Cube and Chateau Flight. Again loads of musicality in this track combined with analogue synths that just sound incredible – you won't get that out of a plug-in (sadly).
Leon Vynhall – Butterflies – 2014
Almost everything Leon does sounds top class – for me he's like the natural successor of Pepe Braddock. He manages to get his tracks sound so organic, creates these amazing atmospheres and it works on the dance-floor. Ticks all my boxes!
For more on Shur-I-Kan check:
Facebook: https://www.facebook.com/shurikanofficial/
Soundcloud: https://soundcloud.com/shurikan
Tags:
freerange
,
i:cube
,
julio bashmore
,
kerri chandler
,
kink
,
larry heard
,
leon vynhall
,
metro area
,
pepe bradock
,
shur-i-kan
,
suba
,
tony lionni
,
top 10