LV Premier – Jimpster & Crackazat – Natural Child [Freerange Records]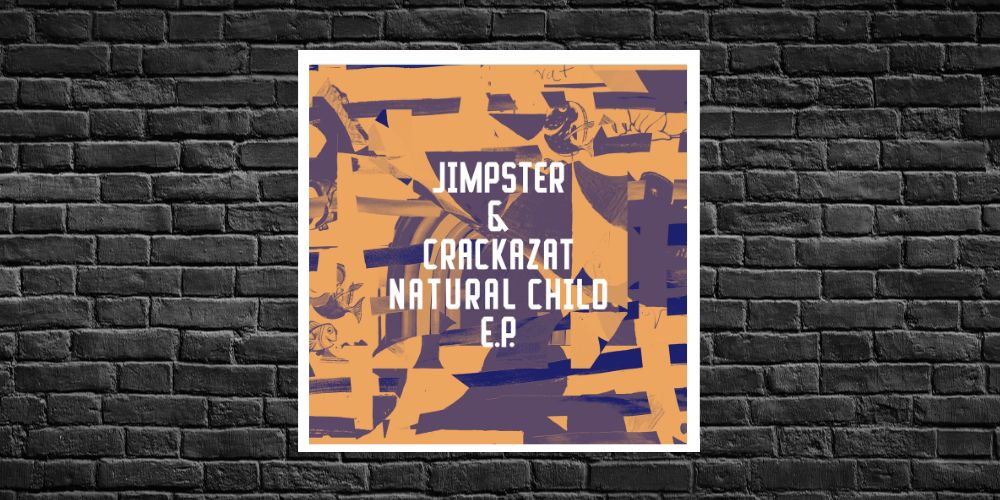 Quite simply two of the finest producers out there right now, house legend Jimpster and Crackazat, a previous LV artist of the year, team up for the Natural Child E.P. As you might expect the result is quite divine.
Jimpster hosted Crackazat last year via Freerange for his brilliant Evergreeen LP and was keen to also work with him straight from the outset. The resultant EP features two vocal tracks and two deeper dub versions.  Across the tracks both artists showcase their own unique skills unleashing house music which to quote the label covers "a spectrum of moods from classic soulful to deep, atmospheric, contemporary house."
Our premier from the EP today is Natural Child, a wonderfully warm house track featuring jazz tinged keys, Soulful vocals packed with depth and an wonderful effusive bubbling bass line. Pushing the boundaries of both their sounds yet still ending with a track which captures both of their essences perfectly this track is exactly what house music should be about in 2023.
Grab the EP this week via: https://jimpster.bandcamp.com/album/natural-child-ep
For more info on Jimpster, Crackazat and Freerange Records please check:
Jimpster Facebook: https://www.facebook.com/jimpster.freerange/
Jimpster Soundcloud: https://soundcloud.com/jimpster
Jimpster Instagram: https://www.instagram.com/jimpster_gram
Jimpster Twitter: https://twitter.com/JamieJimpster
Crackazat Facebook: https://www.facebook.com/crackazatmusic
Crackazat Soundcloud: https://soundcloud.com/crackazat
Crackazat Instagram: https://www.instagram.com/crackazat
Freerange Facebook: https://www.facebook.com/FreerangeRecords/
Freerange Soundcloud: https://soundcloud.com/freerangerecords
Freerange Instagram: https://www.instagram.com/freerangerecords
Freerange Twitter: https://twitter.com/freerangerec
Freerange Bandcamp: https://freerangerecords.bandcamp.com
Love this? Check out more from Freerange here
Like what you hear? To help support LV Online buy us a coffee via Ko-FI. Click HERE
Tags:
crackazat
,
freerange records
,
Jimpster