Everyone back to mine with Moplen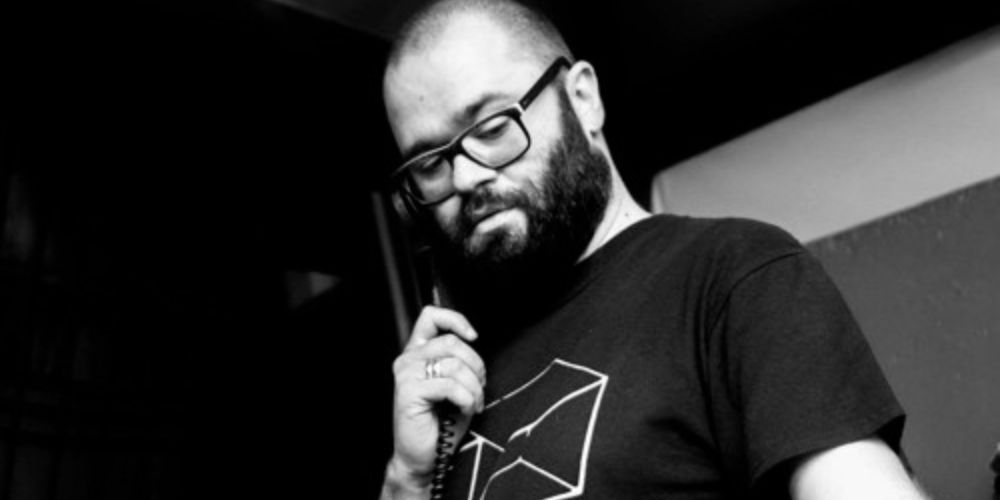 Re edit wizard Moplen jumps on board this new release up on A's +Bees. The UK label are working the Jackie Moore cult classic – Holding On – with a stellar set of remixes! You've got John Morales on the Bee-side, and the Italian studio don on the A lending his trademark funky yet super smooth production to what is already a stunning track.
You can check out both Moplen and One of the M+M mixes below and you can grab the 12″ here: https://www.juno.co.uk/products/jackie-moore-holding-back-vinyl/966093-01/ As always with A's & Bee's 50% of the profits going to the British Beekeepers Association.
We also had a little chat with Moplen and asked him to take us through his late night after the club afterparty session playlist!
Everyone back to mine with Moplen
Blaze – Keep The Faith (A Song For Nina)
This one is an under rated jam that was featured on the "Trip Do West" comp; it's deep and melancholic and when I thought I was the only one to love it, I heard it in a Francois K Deep Space set at Cielo NYC.
Max Berlin – Elle Et Moi
Deep and sexy track with French spoken words by Cerrone's brother that I discovered years ago thanks to a great Italian disco connoisseur, Marco Reverberi, and his radio show called Discocity. I actually I found out a lot of disco tracks I never heard before thanks to him.
Grace Jones – The Crossing (Ohh The Action…) + Don't Cry, It's Only The Rhythm [Continuous]
Taken from the "Slave To The Rhythm" LP, I think these two takes need to be listened continuously as it feels like the first one is the epilogue of the second; I've always loved the way the sound suddenly switches from right to left in "Don't Cry, It's Only The Rhythm".
Joe Claussell – Agora E Seu Tempo (The Acroostic Percussion Version)
This alternate take is probably my fav Joe Claussell track ever, it has a special place in my heart and marks the beginning of my obsession with Joe. I was aware of his music before this one but after falling in love with this song I started to collect all his records.
Lee Oskar – Our Road
This 14 minute long suite is a perfect mixture of funk, afro, Latin, jazz, headed by WAR's member harmonica solos; the breakdown part in the middle always gives me goosebumps.
Hologram – Solstice
This was out on Joe Claussell's Natural Resource label (parent label of Spiritual Life Music) and it was quite difficult to find outside Japan when it was released. I remember buying it at Vinyl Junkies online shop, which seemed to be the only one to have it in Europe ( years before Discogs Marketplace era). It's a great piece of electronic ambient music and even though it was remixed by Prins Thomas five years ago for German label Running Back, the original version is still my favorite one.
Pellegrino & Zodyaco – Demacuta (LP Mix)
Italians do it better! Taken from the lovely LP "Morphé", this one is special as it's been released in a very rough time of my life when music was my only remedy and it's been on repeat on the turntable for so many nights.
Klubfilter – Illumination (In The Garden Of Love)
I wasn't aware of this track until I bought a Danny Krivit comp that included it; this version is on the B side of the 12" release and it has a totally different vibe compared to the original mix. It's atmospheric, deep and mellow with a nice harp riff.
Odyssey – Who
Covered by Demis Roussos for "I dig you" and then by Italian act Chrisma for "U", this is the original song produced by Vangelis, it's the most trippy/psychedelic version of the three and my favorite one; I would push myself to say this was Balearic years before this term was (ab)used.
Sylvester – I Need Somebody To Love Tonight (Instrumental)
As a disco fan, I love Sylvester, but this track is something else, especially this instrumental version, where Patrick Cowley created an electronic masterpiece with proto-house bassline followed by his trademark synths.
For more info on Moplen and A's And Bee's please check:
Moplen Facebook: https://www.facebook.com/moplenluca
Moplen Soundcloud: https://soundcloud.com/moplen
Moplen Instagram: https://www.instagram.com/lucamoplen/
Moplen Twitter: https://twitter.com/LucaMoplen
A's & Bee's Soundcloud: https://soundcloud.com/asandbees
Love this? Check out more from Moplen HERE.
Like what you hear? To help support LV Online buy us a coffee via Ko-FI. Click HERE
Tags:
A's & Bee's
,
Moplen