DISCO JUICE – YAM WHO? – SEPTEMBER 2023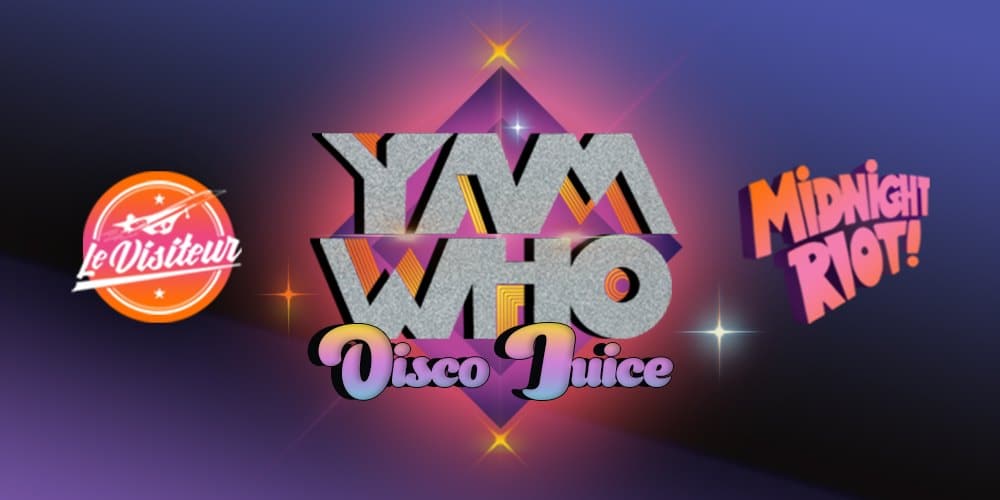 Foreword by Le Visiteur
Who doesn't love and Indian summer and that is most definitely what we are experiencing here in the UK right now with sweltering temperatures. Safe to say that the temperatures are matching the quality of disco landing right now. As always Midnight Riot are leading the way with proper heat from Sammy Deuce, Bazza Ranks & Vanessa Jackson, Jaegerossa, Live is a Bassline and Kris King & Mishel Ivon all hitting this month. Check those beauties HERE
Make sure that you also check out the Midnight Riot Podcast, this month with a wilderness special
You can also catch Jaegerossa live at his own Edit night alongside The Murphy Brothers on 23rd Sept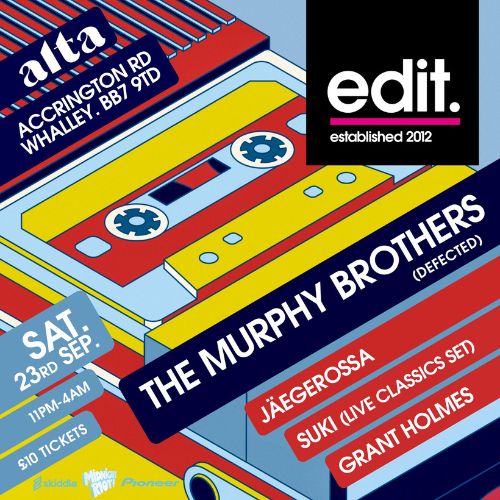 Next up I'll hand you over to Yam Who? for his 9 essential disco releases for September x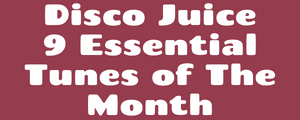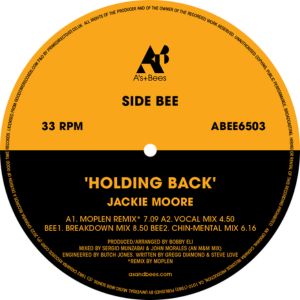 Jackie Moore
Holding Back (Moplen Remixes)
[A's and Bees]
Disco re-edit master Moplen is back this time sprinkling his magic on Jackie Moore's classic, 'Holding Back' for the A's and Bees, backed with the original Breakdown and Chin-Mental mixes from the mighty John Morales and Sergio Munzabai (M&M).
A cover of David Simmons' 1979 classic 'Holdin' Back' Moore's interpretation is a high energy disco hit from across the Atlantic. Opening up the release, re-work whiz Moplen was graced with the stems to the original recording, squeezing out all the best that balances deftness with full frontal power.
Taking the A2, the original vocal mix in all its glory, produced and arranged by MFSB's Bobby Eli. On the flip two masterful M&M mixes from the legendary duo of John Morales and Sergio Munzabai in the form of the Breakdown and Chin-Mental versions.
Grab it HERE
For more info please check:
John Morales Facebook
John Morales Twitter
Moplen Facebook
Moplen Instagram
Moplen Twitter
A's & Bee's Soundcloud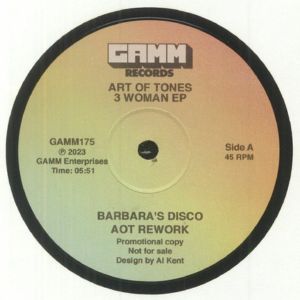 Art Of Tones – 3 Woman EP
[Gamm]
Ludovic Llorca aka Art Of Tones is makes his debut on the long running GAMM label here with '3 Woman EP'. He has selected three of his favourite cuts from over the years and put them through his own distinctive filter and what comes out the other side are some sizzling sounds ready to summer deployment.
'Barbara's Disco' (AOT rework) is a leggy and languid one that comes alive with funky riffs, 'Marcy's Shaking' is another loose limbed one with a hint of Afro groover in the rhythms and plenty of instrumental flex. 'Nina's Dance' closes out with a brilliant percussive patter and soulful sound.
Grab it HERE
For more info please check:
Art of Tones Facebook
Art of Tones Soundcloud
Art of Tones Instagram
Art of Tones Twitter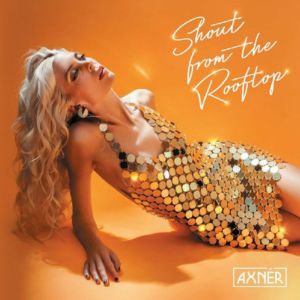 Axner / Disco Freaks – Shout From The Rooftops (John Morales / Al Kent Remixes)
[Disco Freaks Recordings]
AXNER's latest cut s a collab with Chris Davies (Disco Freaks 'Shout From The Rooftop'& is as glossy and golden as disco gets! The soaring vocal and funky basslines benefit from some high-grade remix treatments via a starry host of talent.
Glasgow's Al Kent turns up the disco dial to ten with his 'Encore Remix', bringing his golden touch he spoils us with a perfect new Balearic sound and lashings of heart warming Rhodes solos, whilst NYC music royalty John Morales hands in both a 'M+M Club' and a 'Main mix'. The resulting versions are brimming with glorious instrumentation and nonstop grooves.
Closing out the affair is rising French artist and Folamour collaborator Kousto who opts for a more subtle and sunny house flavour leaving 'Shout From The Rooftop's' original synth work exactly where he found it.
Grab it HERE
For more info please check:
AXNÉR Instagram
Al Kent Facebook
Al Kent Instagram
Al Kent Twitter
John Morales Facebook
John Morales Twitter
Disco Freaks UK Instagram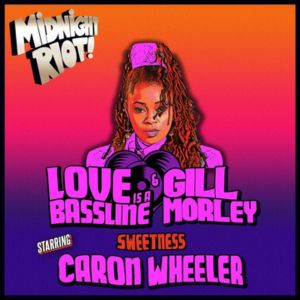 Love Is A Bassline, Gill Morley starring Caron Wheeler – I Love The Way You Do
[Midnight Riot]
Following up 'Keep On Shining' their last No.1 single together, Love Is A Bassline & Gill Morley join forces in celebration of soul singer Caron Wheeler (Soul II Soul) once again puts her classy jazzy vocals alongside Gill's sultry strings and Love Is A Bassline's funky disco production which combine perfectly for that sweet dancefloor goodness.
Gill Morley artist/violinist/writer, has been a string player with Soul II Soul for 16 years had a chance meeting with producer Jason Laidback when he was starting his new Love Is A Bassline project meant that these amazing vocals could be turned into something completely new. Jason Laidback artist/DJ/producer/writer, started on the Rave scene, has played worldwide and achieved success under many guises.
Love Is A Bassline explores his love affair with all things House & Disco. The sound is all about uplifting feel good vibes so the timing is perfect for these free spirited artists to come together and make some fresh exciting magic.
Grab it HERE
For more info please check:
Midnight Riot Facebook
Midnight Riot Instagram
Midnight Riot Twitter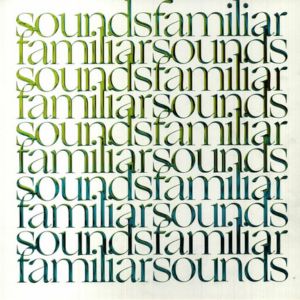 Various – Familiar Sounds (Volume 2)
[Familiar Sounds]
This year Sounds Familiar ( artist agency, label / record store) is celebrating a decade in dance music by releasing 3 LP's.
On the second volume Sounds Familiar continues to join the musical dots with artists from the roster spanning elastic acid house and candle-lit piano jazz, featuring another heavyweight lineup that includes the mighty Kaidi Tatham, Carista, Gigi Testa, Zopelar, Alex From Tokyo and K15, all on a 12" vinyl album that reaches all corners of the roster's electronic jazz-influenced sound whilst bringing the exuberance of high summer to a reflective end, demonstrating just how varied and open-minded the world of Sounds Familiar is.
Grab it HERE
For more info please check:
Familiar Sounds Facebook
Familiar Sounds Instagram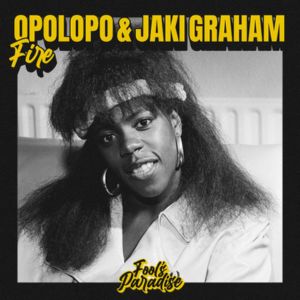 Opolopo & Jaki Graham – Fire
[Fool's Paradise]
Next up on Mark Knight's Fool's Paradise label is a collaboration between dance music stalwart, Opolopo, and British Soul icon, Jaki Graham with ''Fire'.
Powered by a potent soulful house groove from Opolopo, 'Fire' see's Jaki flaunt her electrifying vocal talents with a show-stopping performance on this irresistibly catchy song. Known for his ability to deliver flawless grooves, joining the dots between House, Boogie, Broken Beat, Funk and Soul, Sweden based producer and DJ, Opolopo, has created a magnificent catalogue of productions and remixes over the last two decades. whilst Jaki Graham, is known for her 80's hits 'Could it Be I'm Falling In Love?', ''Round & Round', 'Set Me Free, all still timeless classics.
Since then, Jaki has upheld a vibrant and hugely successful career spanning several decades, wowing fans globally with her incredible performances and stunning albums.
Grab it HERE
For more info please check:
Opolopo Facebook
Opolopo Instagram
Opolopo Twitter
Jaki Graham Facebook
Jaki Graham Instagram
Jaki Graham Twitter
Fools Paradise Facebook
Fools Paradise Instagram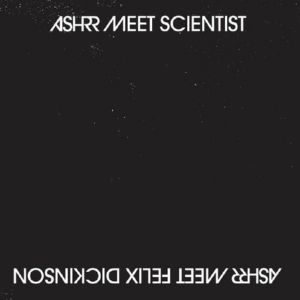 ASHRR – Fizzy (Felix Dickinson Extended Dub)
[20:20 VISION]
Ralph Lawson & Felix Dickson mix up ASHRR's 'Fizzy' on 20'/20 Vision. Ralph Lawson and his 2020 Vision Recordings have created a vibrant trail of releases & here the landmark label continues its quest to present quality leftfield electronica to the dance world with LA based band ASHRR, who mark their debut on 20/20 in fine style, recruiting original dub pioneer Scientist into the studio to create a series of Live Dubs of 'Fizzy'.
Two versions of the 'Scientist Fizzy Dub' grace the record with edits courtesy of Ralph Lawson and ASHRR themselves. On the flip, Felix Dickinson returns on disco dub duties with a previously unreleased extended version of 'Fizzy' following the release of the original remix on Crazy P Curate Vol. One that caused a whole heap of damage at festivals like Love International last summer.
The extended version is an epic 10-minute disco excursion that conjures up visions of ESG live at Paradise Garage.
Grab it HERE
For more info please check:
ASHRR Facebook
ASHRR Instagram
Felix Dickinson Facebook
Felix Dickinson Instagram
Felix Dickinson Twitter
20:20 Vision Facebook
20:20 Vision Instagram
20:20 Vision Twitter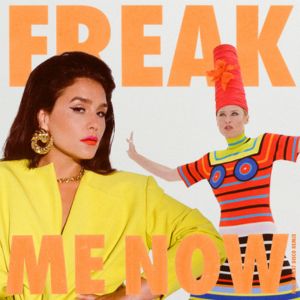 Jessie Ware with Róisín Murphy (Horse Meat Disco Remixes)
[EMI]
Brand new remix from London's favourite trio Horse Meat Disco Remix are bringing their own vibe to "Freak Me Know". Continuing a non-stop year, Jessie Ware today releases her latest single 'Freak Me Now' a collaboration with electronic pop singer Roisin Murphy that see's the pair create a disco-infused dance pop summer anthem.
The song comes straight from Jessie's critically-adored and Mercury prize shortlited album,'That! Feels Good!', which debuted at number 3 on the UK charts.
For more info please check:
Jessie Ware Facebook
Jessie Ware Instagram
Jessie Ware Twitter
Róisín Murphy Facebook
Róisín Murphy Instagram
Róisín Murphy Twitter
Horse Meat Disco Facebook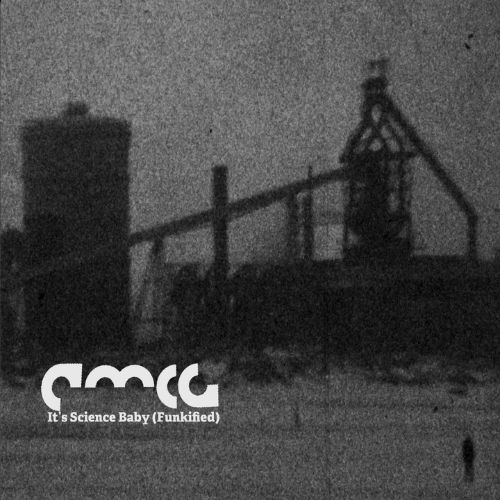 A Man Called Adam – It's Science Baby (Funkified)
[Other Records]
A Man Called Adam aka Sally Rodgers and Steve Jones, are regarded as pivotal in the development of the electronic music genres acid jazz, Balearic house, Chill Out and Nu British House, release of the Collectors Vinyl Edition of their brilliant new album The Girl With A Hole In Her Heart.
A Man Called Adam release the Radio Mix of 'It's Science Baby (Funkified)' plus a Radio Mix and The TH (Tony Humphries inspired) Jam of bumping D-Train style track 'Frankie's Theme' plus a longer, alternative mix of the ambient-spoken word excursion 'In Favour of Storms (The Much To Be Said Mix)'. The Collectors Vinyl Edition of A Man Called Adam – The Girl With A Hole In Her Heart, is out now.
Grab it here: https://www.juno.co.uk/products/palavas-deesse-dete-vinyl/946849-01/
For more info please check: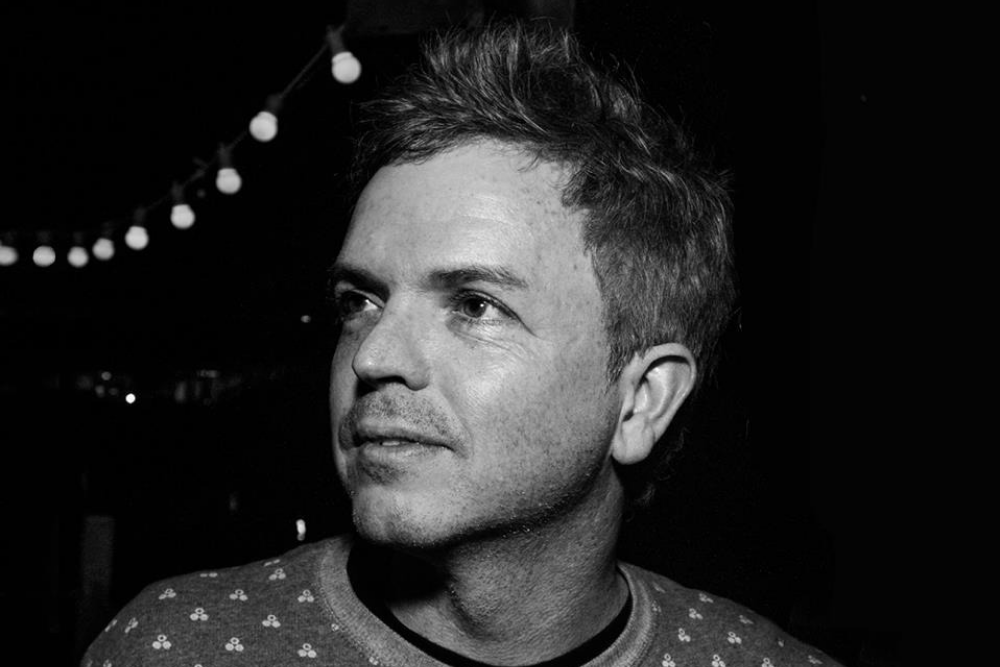 Yam Who?
Yam Who is a DJ, producer, label boss at Midnight Riot and ISM Records and one half of Glitterbox signed Qwestlife.
For more info please check:
Yam Who Facebook: https://www.facebook.com/YamWhoPage/
Yam Who Soundcloud: https://soundcloud.com/yam-who
Yam Who Instagram: https://www.instagram.com/yamwho/
Yam Who Twitter: https://twitter.com/yamwho
Love this check out more Disco Juice HERE
Like what you hear? To help support LV Online and help us keep the lights on in 2023 click HERE
Tags:
20:20 vision
,
a man called adam
,
Al Kent
,
art of tones
,
ashrr
,
axner
,
axner john morales
,
caron wheeler
,
familiar sounds
,
felix dickinson
,
Fools Paradise
,
Gamm
,
gill morley
,
Horse Meat Disco
,
jackie grahm
,
jackie moore
,
jessie ware
,
john morales
,
love is a bassline
,
Midnight Riot
,
Moplen
,
opolopo
,
Róisín Murphy