Joe Morris – Top 10 Balearic House Records of all time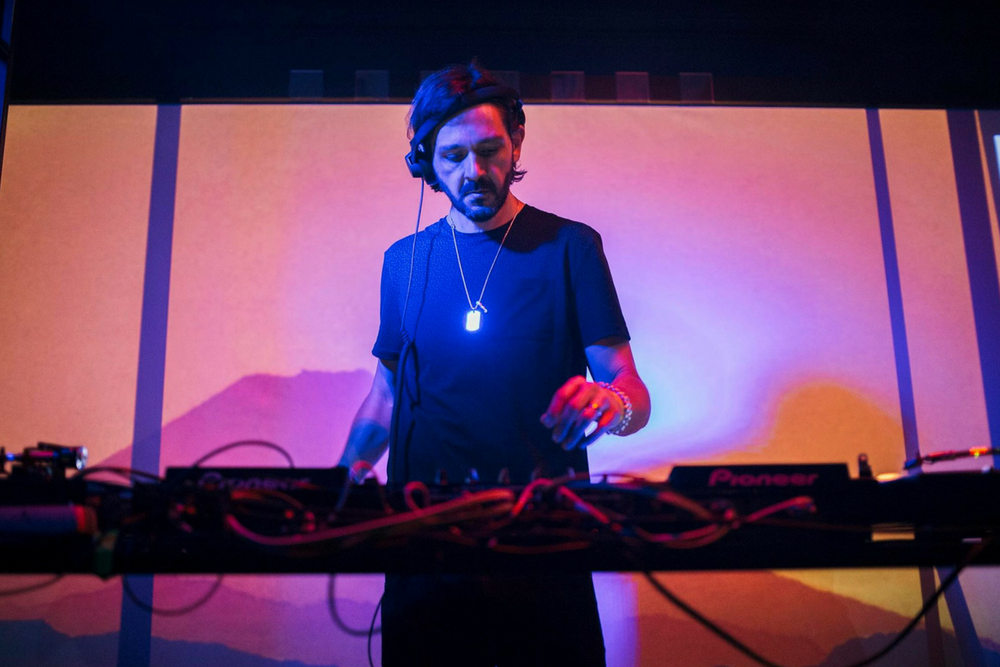 Joe Morris – Top 10 Balearic House Records of all time
Joe Morris is one of Leeds most respected DJ's and promoters with a 15 year history on the scene there. During this period he has brought a long line of electronic music greats to the city including Erol Alkan, Tim Sweeney, Simian Mobile Disco, Optimo, Joakim and Todd Terje. Joe's sound is steeped in the melodic elements of Balearic fused with his love of Acid House and the passion and drama of disco. As a DJ he has played all over the world from small energetic clubs to huge festival stages. As a producer he has released with some of the finest labels out there including Paper Recordings, Secret Life & Is It Balearic.
Ahead of the release of his fabulously laidback track 'Cloud Nine' on Wonder Stories Records we had a chat with Joe Morris about his favourite ever Balearic tracks. It's a fantastic list so sit back, put these on and dream of those perfect Ibizan sunsets.
Cloud 9 is out on June 25th and features classy remixes from Balearic heads Max Essa (listen to his mix below), Coyote and label boss Aimes. You can check it out and buy it from Discogs HERE
Joe Morris – Top 10 Balearic House Records of all time
Chez Damier & Stacey Pullen – Forever Monna
I'll never, ever forgive myself for not picking up an original copy of this on first release. Now going for silly money with the sharks on Discogs. Long over due a re-press. The best deep house record ever? And by definition, deeply Balearic 🙂
The Orb – Fluffy Clouds (Cumulonimbus Mix)
Everyone knows the original of course; I really love this version though. An early deep house work out from Pal Joey. Seminal.
The Grid & Robert Fripp – A Cabala Sky
God bless Richard Norris. I must credit Bill Brewster for this, though. Shamefully I wasn't aware of it until he included it on his Late Night Tales compilation a few years ago. A Balearic House blueprint record, for sure.
The Sky – Dreams
One of my favourites of the Italian dream house sound from the early Nineties. Imagine being eighteen, not a care in the world and dancing under the stars in Ibiza to this…
Young Wolf – Kabuki (Spiritual Version)
I wanted to include something a little more current; and this stands up to any of the classics in this list and then some. Young Marco and Jan Schulte slaying it with one of the best dance records of modern times
Mr Fingers – What About This Love?
You can't have a top ten Balearic house list and not include Larry Heard, can you? The pinnacle to which we all aspire.
N.Y. House'N Authority – APT 3b.
I still can't believe this was made in 1989. As with most of Larry Heard's records, this makes you want to gather up all your music making equipment and throw it in the bin.
Galaxy 2 Galaxy – 303 Sunset
I wonder what Mad Mike and Underground Resistance will make of being classed as Balearic? It would raise more than a wry smile I'm sure…
Dream 2 Science – Dream 2 Science
Ben 'Cozmo' Cenac is another house music genius. That pad, those keys. You can just feel the sun dipping down over the horizon. Bliss
Sunscreen – Perfect Motion (Boys Own Mix)
This genuinely almost moves me to tears anytime I hear it. So many memories from my youth associated with this. In my top 3 records of all time, easily.
Love this? Check out more Balearic vibes HERE
Like what you hear? To help support LV Online buy us a coffee via Ko-FI. Click HERE
Tags:
balearic
,
joe morris
,
mr fingers
,
wonder stories