John Morales – Le Visiteur Featured Artist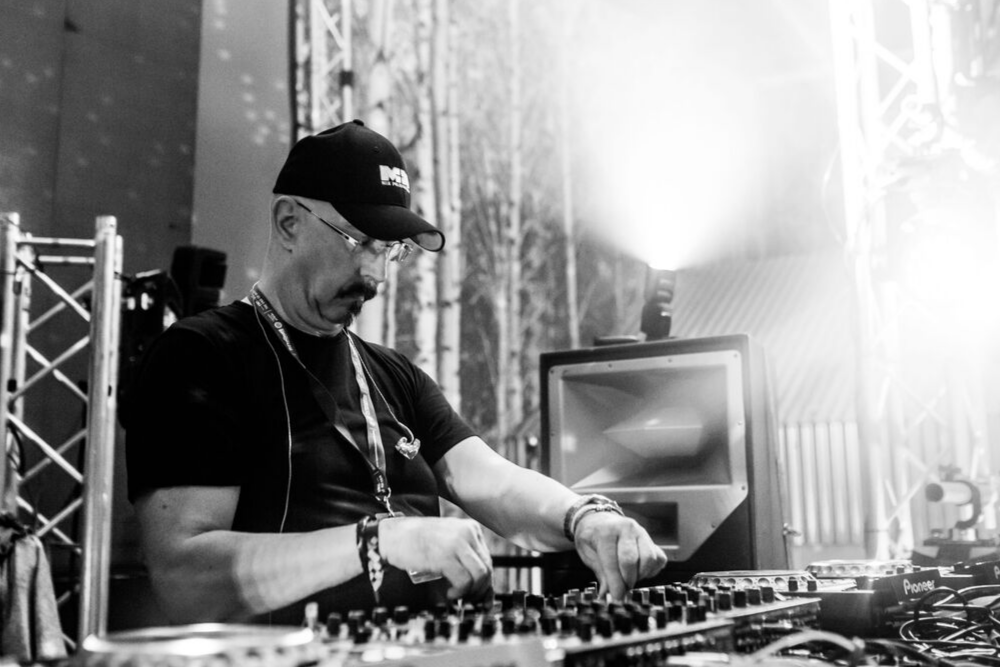 John Morales – Le Visiteur Featured Artist
Hailing from the Bronx in New York John Morales is widely recognised as one of the most important figures in the history of disco and house production and most especially in the art of the remix.
His musical journey began early persuading his local record store to employ him and pay him in vinyl at the age of 12 so that he could feed his nascent musical habit. This dedication to music would further manifest itself via djing at his fathers bar before moving on to DJ slots at some of the New York's key nightclubs of the 1970's including Limelight and Studio 54.
His determination to stand out as a performer would lead him towards his much lauded career as he began to create full length DJ edits for his sets. In the early days he would use at first nothing more than a Teac tape recorder and the pause button but his skills were such that he was soon spotted by legendary producers Greg Carmichael and Patrick Adams leading to official remixes for Inner life, Universal Robot Band and Musique.
Shortly after a chance meeting with Sergio Munzibai at the WBLS radio station would lead to one of the most prolific partnerships music production has ever seen. Together as M&M they would create more than 650 mixes for some of the luminaries of the 80's & 90's music scenes including Jocelyn Brown, Tina Turner, The Rolling Stones, Aretha Franklin, Dan Hartman, Candi Staton, James Brown & Marvin Gaye.
John is as active now as he has ever been on both the production front and as a DJ with regular gigs all over the globe. His latest project sees him put together the second edition of his 'All Q'd Up' Series for DJ Spen's Quantize label. It combines a stunning selection of his own tracks for the label with remixes for some of the labels key artists.
We spoke to John about his career, his productions, All Q'd Up and his thoughts on the scene over the years in New York City. You can also check the premier of his brilliant mix of Tasha LaRae And DJ Spen's Wish I Didn't Miss You. If you like what you hear please give it a share on Soundcloud and help spread the love x
John Morales All Q'd Up Volume II is available now from Traxsource:
https://www.traxsource.com/title/1201919/all-qd-up-vol-ii-deluxe-edition
Hi there John,
Thanks for speaking to us today.
Please can you tell us about the history of your latest album All Q'd Up which is out on September 20th on Quantize Recordings and what was it like to work with Spen on the project?
My history with DJ Spen goes back to when I re-emerged back into the DJ scene in 2008, he was there from the beginning of my new journey and has been supportive ever since. 'All Q'd Up Vol II' is much different to Vol. 1 as it was basically a compilation of mix's I had already done for Quantize, but on Vol II I made a conscious decision to get more involved in producing some of tracks and making sure any previously released tracks were updated and made fresh, I worked closely with Spen and Thommy Davis on the project.
Please can you give us 3 of your own tracks which you would say are quintessentially John Morales.
Inner Life – Caught Up In a One Night Love Affair
This is where it all began for me, it was my first mix and the track that inspired me to do this.
Marvin Gaye  – I Want You
One of the greatest songs of all time! I had so much fun mixing this one and it's also one of my all time favourites, you've gotta love Marvin.
Barry White – Let The Music Play
Have to have a Barry song on my list and this was one of the first Barry tunes I mixed. I just loved working on his tracks as they were so well constructed and he just has a way of delivering… Let The Music Play!!!
Please can you describe your current production set up for us and what is the one piece of equipment or plugin that you couldn't live without?
I am a long time Cubase user since 1983 (or there abouts). I work almost totally in the box now, but still have my studio set up and do use aspects of it occasionally as I'm used to working in a big space and haven't been able to be productive on a laptop like today's users. As far as favourite plugins, I start every mix with a fresh canvas, so I'm constantly changing, but one of my fave Reverbs is the SSL Reverb. See photo for my set up. Below is a pic of my studio in 2017,  I have since upgraded my monitors to Focal Trio 6Be .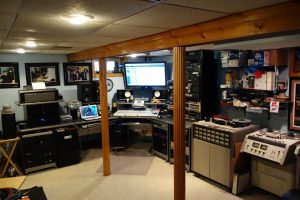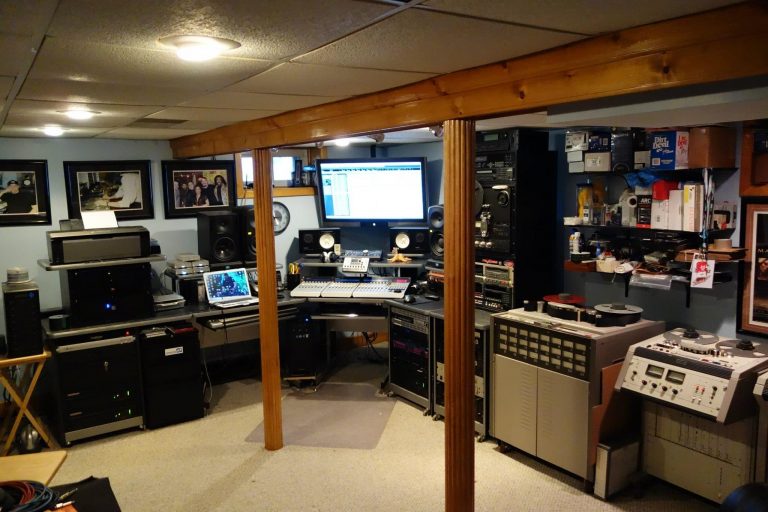 Who would you say were your greatest influences on your production career and what did you learn from those particular artists that you put into practice for your own career?
My big influences were people I worked closely with in the beginning, folks Like Leroy Burgess, Patrick Adams and from afar Gamble & Huff.  I learned the importance of getting the little things right, figuring the best attributes of the musicians I worked with and getting the best from them.
How would you say your sound has developed since you started producing?
The biggest thing I have learned is the importance of space and air, and how to allow a track to breath so you can let the critical elements come through. This was hard as I was always a kind of fill every open space guy, but quickly learned the old cliché that less is more.
Which tips would you give to anyone starting out on a production career now to help them get up to a good standard of work as quickly as possible.
To me the most important thing if you wanna take your stuff to the next level is to actually learn music. Learning music will give you the ability to take things to different places. Whilst most people theses day are just using samples and loops, while all good, it really limits you as to what you can do, and where you can go.
Given the length of your discography you have worked with the crème of the musical world. Was there anyone who got away who you would have loved to have worked with but it didn't quite happen?
There are a lot of artists I wish I could have worked with, but life just didn't let it happen, Sade is an amazing artist and writer and El Maestro Barry White. While I have mixed quite a few of his things, it would have been amazing to see him working his craft.
What are your memories of your early DJ career in New York in the 70's playing at the likes of Studio 54 and who were the DJ's that really stood out for you at that time and why?
My early days were mostly playing in the Bronx in small bars and clubs like Stardust Ballroom, Epoca II, Copa, 1018 and the Limelight, even clubs with no names and also roller skating rinks like Bruckner Roller. I only played Studio 54 like 3 times, which was mostly part of doing PA's with Jocelyn Brown. Being over 40 years ago, I don't remember much except them being long nights as its was one DJ performing all night long.
What would you say is your proudest career moment to date?
My proudest moment was the first record I mixed –  Inner Life "Caught Up In A One Nigh love Affair", that set the tone and gave me the desire to make music my life's work, so for me it's the most critical moment.
And finally, please can you give some tips for a great day out in New York.
New York is the mecca of going out, whilst I do like a quiet lay in, I do like to go to the city and catch an occasional Broadway play, or just walk around doing some shopping and catch some of the sights like the Rockerfeller Center, the Statue of Liberty, or walking around Soho… You always find something you didn't see the last time. Oh and of course  I would never turn down a trip to White Castle.. If you know, you know. NYC is an endless place to explore.
For more info on John Morales check:
Facebook: https://www.facebook.com/John-Morales-230746626983955/
Soundcloud: https://soundcloud.com/john-morales
Website: www.johnMoralesmix.com
John Morales All Q'd Up Volume II is available now from Traxsource: https://www.traxsource.com/title/1201919/all-qd-up-vol-ii-deluxe-edition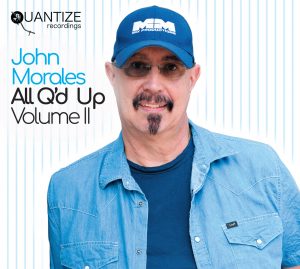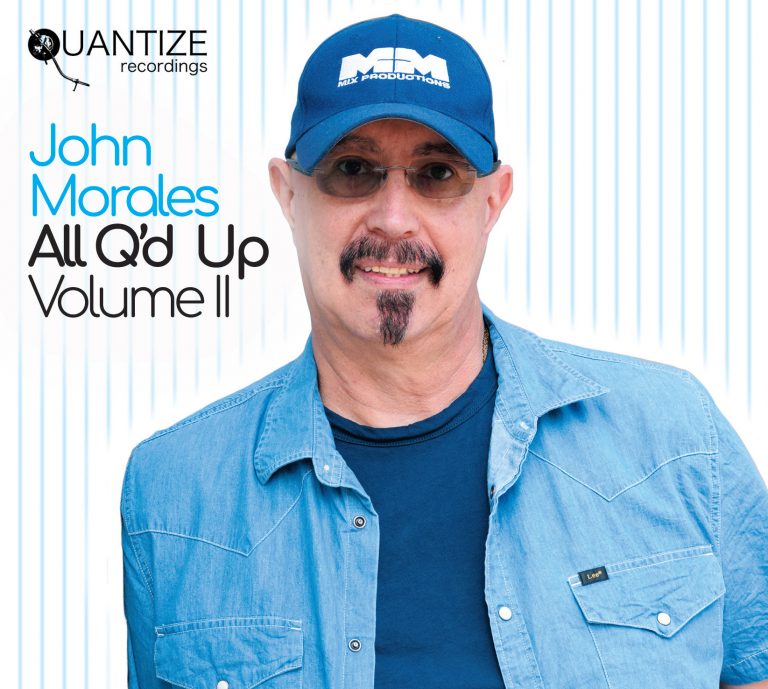 Tags:
disco
,
disco house
,
dj spen
,
john morales
,
new york
,
Quantized
,
remix