LV Premier – The Truckin' Company – Got The Feeling (Massimo Berardi Edit) & Daje Funk 002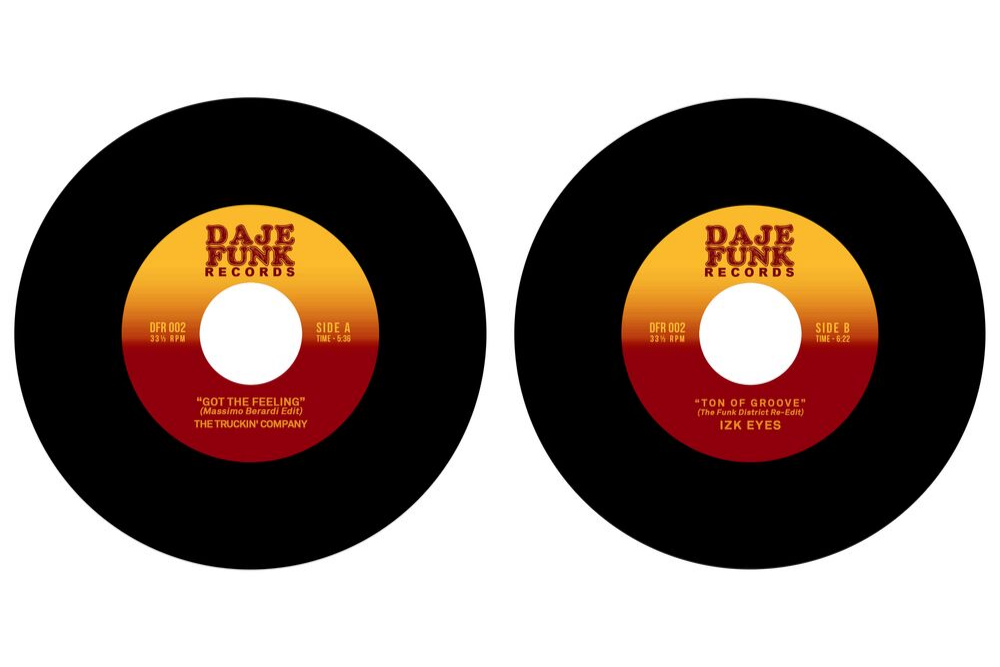 LV Premier – The Truckin' Company – Got The Feeling (Massimo Berardi Edit) & Daje Funk 002
Following up their brilliant first release which you can check out HERE Daje Funk is back with another excellent limited 7″ release DFR02. This own pairs up Rome's Massimo Berari and Mexico's The Funk District who both turn in stellar edits.
Hot out of the blocks and our premier today Massimo goes to town on The Truckin' Company's 'Got The Feeling' and the result is a deep and hypnotic yet thoroughly funky mid set smash. This is a track which will lock the dancefloor in to perfection. Combining a huge vocal chorus with some brilliantly hooky synths expect to see shazam called into regular use when this hits the clubs
Over on the flip The Funk District in top form on the edit of Izk Eyes. Titled 'Ton of Groove' this might be one of the most apt song names of the year so far. Huge brass, monster vocal, ass shakin' guitar it's should have peak time etched next to the track name on the label.
It's been a brilliant couple of releases which will see many enquiries as to when DFR03 is due.
For more info on Daje Funk Check:
Facebook: https://www.facebook.com/dajefunkrecords/
Tags:
Daje Funk
,
Izk Eyes
,
Massimo Berari
,
Samosa