LV Premier – Ron Jay – Some More (De Gama Re-Groove Edit) [Daje Funk 01]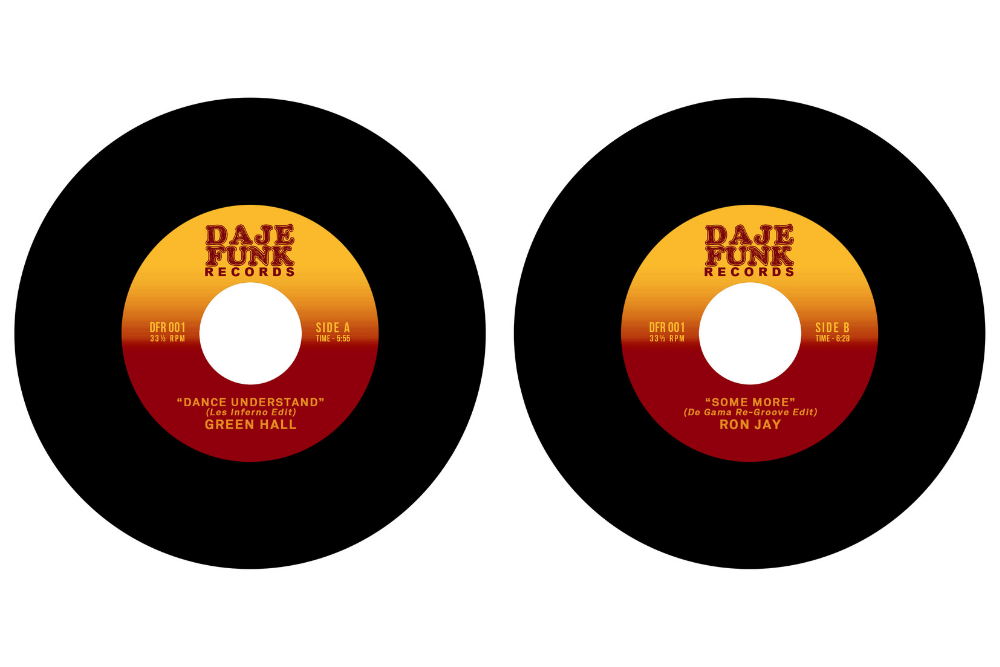 LV Premier – Ron Jay – Some More (De Gama Re-Groove Edit) [Daje Funk 01]
Daje Funk Records is an extremelly interesting new label releasing on the increasingly popular 7" format. They are shrouded in mystery but one thing is for sure on the strength of the first couple of releases this is a label which is definitely going to excite and turn some heads in equal measures.
Coming in heavy with their first release DFR01 is a double sider featuring Italian vinyl connoisseur Les Inferno going to town on Green Hall's 'Dance Understand' on one side and another super hot Italian producer De Gama tearing up Ron Jay's 'Some More' on the flip.
Les Inferno's kicks off proceedings for the label with a wonderfully driven dancefloor smash as he gets to grips with the blues tinged funk of Green Hall. Working in a beautifully sculptured bassline and some great drums he has looped, chopped and filtered Green Hall to perfection. Slivers of vocal, hammond keys and heavy reverbs all come into play on a peak time dance-floor masterpiece.
De Gama not to be outdone sprinkles some speaker shaking magic through Ron Jay's Lalo Schifrin influenced 'Some More'. A deep groove fuelled bass-line works perfectly with 70's disco flutes, brass stabs and hammond keys. These add fuel to a fire which is sparked into life by a wonderful 'Give Us Some More' vocal chant which in itself sports some rather feisty harmonies.
As first releases go this destined to be a bit of a classic.
For more info on Daje Funk Check:
Facebook: https://www.facebook.com/dajefunkrecords/
Tags:
Daje Funk Records
,
De Gama
,
Green Hall
,
Les Inferno
,
Ron Jay