Late Night Versions – Le Visiteur Featured Artist and Mixtape 053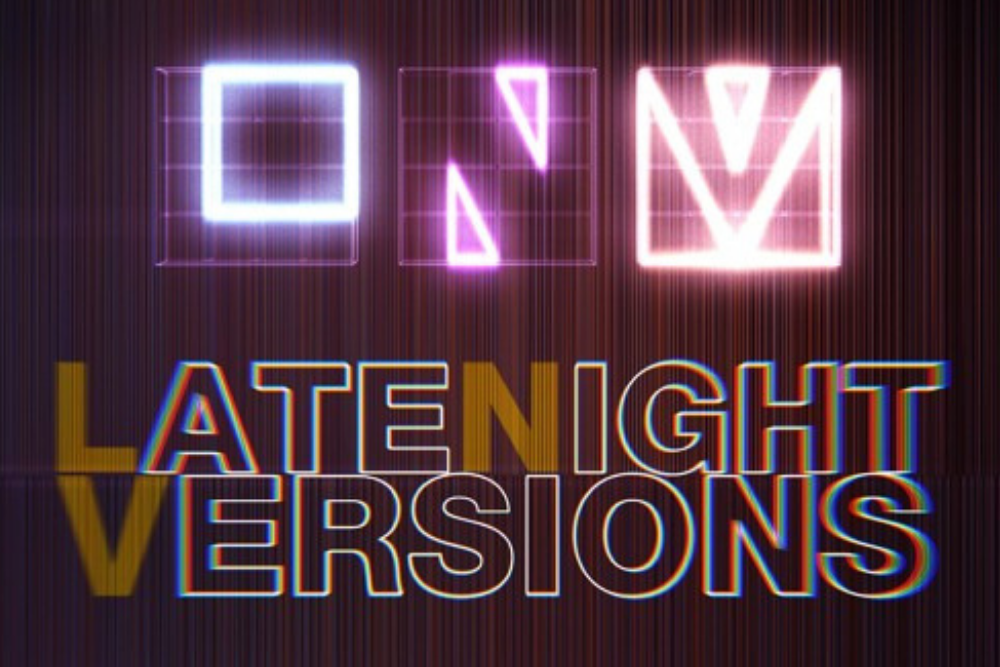 Late Night Versions – Le Visiteur Featured Artist and Mixtape 053
Late Night Versions have already been described by Magnetic Mag as a super group and we will certainly not be arguing that point. DJ Andy Nicholls and Steve Smith of Dirty Vegas and now a member of legendary rock group Squeeze and Jon Jacob of the 4 Skins have teamed up to release a slice of Balearic Bliss in 'Children of the Stratosphere' ahead of a hugely anticipated EP due this summer.
Originally coming together in the early 90's as Higher Ground, a seven piece band which would glow brightly during the hedonistic early 90's Balearic scene, this is project brimming with unfinished business. 25 years since their first forays into the London and Ibizan club scene all 7 members have reunited for the EP which sees Anthony Saffrey (Portugal The Man, Cornershop) on production duties.
As Nicholls, Smith and Jacobs get the band back together again we spoke to them about reuniting after 25 years, their current line-up, The Balearic scene and about their plans for 2019. Andy Nicholls and Steve Smith also put together this brilliant mix for us. It's deep and hypnotic and impossible not to hit repeat. You have been warned! Check it out and if you love it as much as we do please give it a share on soundcloud!
Hi there Andy, Steve and Jon,
Thanks for speaking to us today.
For our readers who haven't caught you before how would you describe the musical style of Late Night Versions?
Its a melting pot of lots of different influences, we're a 7 piece band, but its an eclectic housey, funky, Balearic indie groove. I'd say we sound like Talking Heads and The Clash meets Hot Chip meets Roosevelt, but that was never intentional, its just how the recipe turned out.
How would you describe your latest track 'Children of the Stratosphere' which is out now and can you give us a bit of history about the track?
Musically it's a funk riff with a bit of T Rex thrown in for good measure. Lyrically, its about wanting something better, an escapist slogan! It originated like most of our tracks, one of the band comes up with a riff, a chord progression and a basic arrangement. The rest of us throw in our interpretation which shapes the overall sound and theme, and Andy writes lyrics in a poetic style so when he comes up with a lyric and we have a new song. Sometimes its a fairly quick process, sometimes it takes months and months, the trick is separating the wheat from the chaff and making the right decisions about what to keep and what to scrap in a reasonable timeframe.
You originally played together as Higher Ground in the 90's. What brings you back together 25 years later?
The simple answer is probably friendship combined with a strong feeling of unfinished business. Throughout the years we all stayed friends, we sometimes drive each other mad but there's a lot of humour and piss taking as well.
What are your favourite memories of the Higher Ground Days?
We all share a love for playing live and we really enjoyed our sets at raves rather than concerts, especially when the crowd liked the 'alternative' sets played by the likes of Tony Wilson and of course our singer Andy Nicholls. We always had a laugh, basically we were the South East London Club era who loved what we heard in the clubs. Our drummer Jakey somehow blagged a DJ set at Bagleys once when we did a gig for Philip Salon in 92, and he went on before a DJ set by Boy George. Then he spent all our fee on some very good drugs. When we asked for our pay he said "I've got good news and bad news – the bad news is I've spent it all on gear, the good news is its very good gear!"
How would you say your sound has developed in the time between Higher Ground and Late Night Versions?
As we've matured I'd say the indie / dance influence is still there but laid back funk/chilled grooves that drive the LNV sound. Some of us have played in with various other bands, like Steve Smith(Percussion/Backing Vocals) went on to form the band Dirty Vegas and won a Grammy in 2003, he is now a full time member of New Wave legends, Squeeze. With the benefit of age and wisdom we feel our music has transpired into today's modern sound.
How would you compare the Balearic scene in the late 80's and early 90's with what it has become in 2019?
That's a massive question! In all honesty some of the Balearic scene today can be nostalgic, there's nothing wrong with the old classics, but it needs to be mixed up a bit. There will always be music or a scene termed as 'Balearic' because as long as eclectic music is being made then this genre will always continue. If you listen to Maribou State or Bob Moses those bands have influences from what those who were around the first time would consider 'Balearic beats'.
If you were asked to collate your perfect Balearic club night which 4 artists would you book and why?
Andrew Weatherall and Alfredo for sure! Our singer Andy Nicholls of course, he plays stuff you will never hear anywhere else and still stays true to vinyl! In fact he's got a vinyl shop called Palace Vinyl if anyone wants to check it out. Then I'd have a live set from LNV!
What is your current live line up and what can we expect when we come to check out Late Night Versions Live?
We are a 7 piece band with Drums and Percussion, Bass, 2 Guitars, Keys / Synths and Vocals. If you see us live its like a punk version of an Acid House / Balearic / Funk band. You could expect to feel we were taking on a journey with us to a club, festival and concert.
Please can you give us 3 tracks which you would say have directly influenced your style of production as Late Night Versions.
As previously mentioned we are a 7 piece band and we all have different influences so you'd probably get 7 different answers here.
Smokebelch ll by Sabres of Paradise (David Holmes mix)
La Vie En Rose by Grace Jones
Why Why Why by The Woodentops
What else can we expect from Late Night Versions in 2019?
Another EP with some really beautiful piano riffs and some shows before the end of the year, ready to hit the festivals next year!
For more info on Late Night Versions please check:
Facebook: https://www.facebook.com/latenightversions/
Soundcloud: https://soundcloud.com/stevesmithdv
Tags:
balearic
,
Balearic House
,
ibiza
,
Late Night Versions