LV Premier – Kiko Navarro, Dj Pippi & Willie Graff – N'Fumbei [Afroterraneo Music]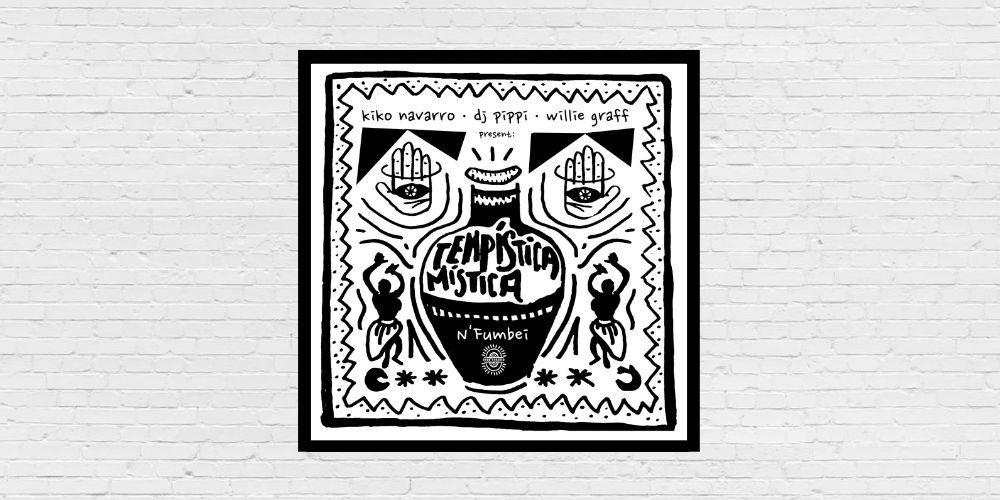 Afroterraneo Music founder and all round production don Kiko Navarro has joined forces with friends and fellow Balearic heroes DJ Pippi and Willie Graff for the 'Tempistica Mistica EP'. The EP features two heavy hitting Afro-Latin cuts and a drum laden dub and boy do these tracks bang. You can expect to hear them all over the Med and much further afield for the rest of the year and likely well beyond.
Our premier today is the lead cut N'Fumbei which is heavily inspired by Cuban conga rhythms and fuses live percussion, horns and vocals to devastating effect. This one is a bone-fide dancefloor bomb and also comes with a handy percussion heavy dub.
Also on the EP is Esanah which pays tribute to the Latin House fusion sounds of the 90's pioneered by the likes of Julien Jabre & DJ Gregory and is another weapon.
If you love your world sounds twisted into dancefloor ready house music and fused with a whole smattering of sun infused energy then this is a pretty incredible EP.
It lands on Friday 26th May, grab it via: https://afroterraneo.bandcamp.com/
For more info on Kiko Navarro, DJ Pippi, Willie Graf please check:
Kiko Navarro Facebook: https://www.facebook.com/kikonavarroDj/
Kiko Navarro Soundcloud: https://soundcloud.com/kikonavarro
Kiko Navarro Instagram: https://www.instagram.com/kikonavarrodj/
Kiko Navarro Twitter: https://twitter.com/djkikonavarro
DJ Pippi Facebook: https://www.facebook.com/djpippibiza
Dj Pippi Soundcloud: https://soundcloud.com/dj-pippi
DJ Pippi Instagram: https://www.instagram.com/dj_pippi/
DJ Pippi Twitter: https://twitter.com/Dj_Pippi_Ibiza
Willie Graff Facebook: https://www.facebook.com/williegraff
Willie Graff Soundcloud: https://soundcloud.com/willie-graff
Willie Graff Instagram: https://www.instagram.com/williegraff/
Love this. Check more on Kiko Navarro HERE
Like what you hear? To help support LV Online buy us a coffee via Ko-FI. Click HERE
Tags:
Afroterraneo Music]
,
Dj pippi
,
Kiko Navarro
,
Willie Graff