Kincaid – Le Visiteur Featured Artist.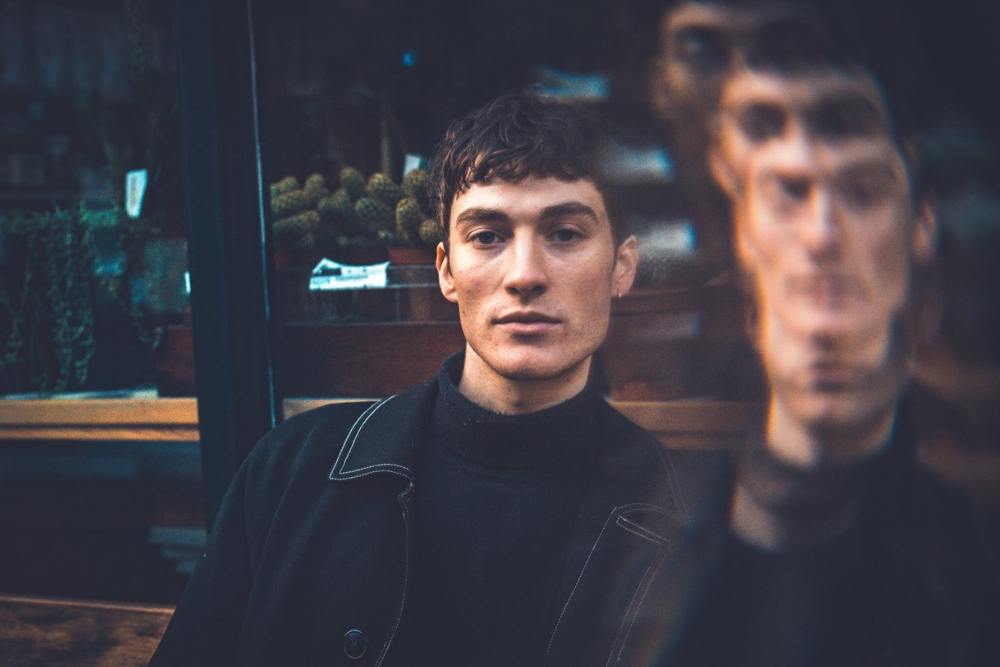 Kincaid – Le Visiteur Featured Artist.
Based in London Kincaid is rapidly gaining a reputation as one of the most exciting artists to break through in the last couple of years. His tracks have already seen support from some the scenes most respected selectors including Dixon and Ame who played his remix of 'What's The Time' for Blancmange as the opening track of their set at the Royal Albert Hall last year. He is an artist who isn't afraid to experiment with his sounds, each track has an exciting individual feel.
His recent remix for Musta of his track Cantana is quite superb. You can check it below and buy from Phonica HERE and we recommend you do so quickly as the EP will fly out.
We spoke to him in depth about his production set up and techniques and managed to pick up some great tips from him both for production and places to check in London.
Hi there Kincaid, thanks for speaking to us today.
We were blown away by your Musta remix, it sounds incredibly fresh and vibrant. How did you come to be involved in the project?
Well I was introduced to Stefano through a mutual friend of ours, who thought our musical tastes had a lot in common. As it turned out Stefano lived pretty near by me in London so we started meeting up jamming together and just generally hanging out drinking copious amount of coffee and getting along really well. I met Stefano around the time that the idea of Viaggo started to manifest itself, I instantly fell in love with Stefano's vision and passion for the project and knew that I wanted to be involved. A little later down the line Stefano sent me over some tracks from Musta to take a listen to and then remix, I really loved the whole EP particularly for it's use of field recordings and detailed, tastefully selected percussive elements. As soon as I heard 'Cantana', I had an idea for a juxtaposed remix, reversing the detailed textures into something dry and rough that still had the energy Musta created in the track, so I hope that came through in my final version haha! 
What is your studio set up and what are your favourite pieces of equipment?
I wouldn't really describe my set up as a studio haha! I work from home with my laptop, two speakers and a MIDI keyboard which I use to play pretty much everything in my tracks from drums, percussion and synths etc ect. In an ideal world I'd have a studio with more live equipment to record with and maybe one or two pieces of hardware. But in a way I find the limitations, semi imposed by the fact London is so bloody expensive, force me to be more creative with a limited sound pallet. 
 Kincaid
What tips do you have for up and coming producers who are looking to start adding to their DAW? What would be the first pieces of equipment that you would recommend adding to a studio and do you have any studio set-up tips?
I think this totally depends on your method or production, as I said I've never really found the need to add too much to what I use. I've bought drums machines and other bits of outboard gear thinking that it was going to push me onto that next stage of professional sounding production, but I found a decent microphone to be my most used and useful piece of kit out of everything.
I am planning on buying one or two new pieces of kit for this year, mostly after getting the chance to use a few of them at Stefano's studio, but I feel that now I am more confident in what it is that I want to make with my sound, I find it easier to distill the multitude of different available studio add ons out there into the ones I know are really going to further what it is I want to do with the Kincaid project. So although I am biased towards using a minimal set up, I think its just important to really consider what extra bits of kit are really going to help you translate your ideas into something tangible. So it could be that buying a whole range of new plug-ins or hardware isn't going to be the answer to solving your production requirements, it totally depends on the way you work. 
Which 3 studio resources or plug ins do you recommend?
The main plug-ins I always come back to, or even usually start my ideas off with, would be the Oddity 2 (G-Force), Sparkle Vintage Drum Machines (Arturia) and Pedal Board (comes with Logic 9 haha).
The Oddity 2 is such a great sounding plug-in, it also functions very much like an outboard synth, you have so much to play with within it. It really lets you make it your own and create some unique sounds through it. I use this in almost every track its that versatile.
The Sparkle Drum Machine is another fantastic sounding plug-in with a host of replicated classic Drum Machines, as well as a few twisted takes on some archetypal sounds. It also has a sequencer built into it. Although I tend to play my own rhythms, it also tweaks and changes individual elements with great detail, as well as combing different parts of kits together to create a new drum patch.
The Pedal Board comes with Logic 9 I'm pretty sure, its so simple but I really love using it having grown up playing guitar using effects pedals, I find its a great way to create some really raw bizarre sounds, this is something I use a lot to create textures particularly in my music, I think its a little underrated as a creative tool in logic.
Which 5 tracks of yours are you most proud of and why?
This is the first track I remixed for my Dad, which I actually wrote on an old card playing table at my Grandparents house while I was in-between moving houses! It was the start of us creating a lot of collaborative work together which has obviously been really special for both of us. To also have Âme & Dixon opening their set at the Royal Albert Hall with it in September 2018 was pretty amazing. Myself and my Dad have our first single out together next month March 22nd on Disco Halal, with the alluring title of  'Big Fat Head' and a remix from Moscman & Trikk. I also created the artwork for it myself, so its going to be record that's had a lot of love put into it!
This is something I actually created just before my show with Moscoman at E1 London last November, its now out as part of my 'Monstera' EP for Aeon. I feel like I was able to combine a lot of my influences into this, Italo, Krautrock and Techno, I just wanted to make something that was odd but had a ton of energy, so I hope that has come through in this. It has had some great support form artists I really love, particularly Nathan Micay and Kiara Scuro who's music and DJing I really admire.
This is an especially odd remix for me, just as its quite a departure from my usual sounds, but as I always want to do with all my releases, I tried to make something totally unexpected. This is for a very close friend of mine who's starting out making some really lovely music of his own called Sower. I have a real thing for percussion rhythm so this was just so much fun to make and came together within about 4/5 hours.
This is second track off my 'Monstera' EP. In case your wondering Monstera is Latin for Cheese Plant, so yes the title of this song is 'Stare Into My Cheese Plant'…there's a lot of plants in my house. This is another song I just had so much fun making. I had a lot of fun using live drums on it too. Heavily influenced by a lot of the Japanese Disco I was listening to that month.
This song is also really special for me. I made this with my good friend Sinàl about 2 years ago. I think its one of the first tracks that started getting a fair bit of support, and opened up a few doors for us. Again this is still quite a departure from most of my music, but I feel like a lot of the odd ball – off shoot tracks are sometimes some of the most meaningful.
What else can we expect from Kincaid in 2019?:  
My 'Monstera' EP is out now on Aeon, next up will be my single for Disco Halal with Blancmange, 'Big Fat Head' that out 22nd March on digital and Vinyl. I have another remix I've created for Blancmange's 'Wanderlust' Album out in April. Following that I have releases out with Silver Bear and Futureboogie over the summer.
And finally, please can you give us 4 tips for a great day out in London. A place to buy records, a place to eat, a place to drink and a place to dance
A good all rounder would be Rye Wax in Peckham, although I'm biased as a bunch of my mates work there, it has a lovely little record shop, great bar, amazing music on and great food, perfect for a low key outing.
Nanban's in Brixton Village does the best Ramen I've had in London, pretty sure it has a Time Out Award for that.
NT's in Hackney is always a nice place to grab a drink, usually has some good music on too!
Also Persopolis in Peckham is really great for Iranian food, crazy layout, lovely atmosphere and beautiful food, also its BYOB and its next to a Lidl if your dining on a budget haha.
The place I've been going for a good boogie a lot recently has been FOLD in Canning Town. Its a 24 Hour venue, sometimes doing a more standard running time, but always showcases amazing artists, it has a great atmosphere and sound system, its a strict no phones policy which I feel makes difference to everyone's experience there.
For more info on Kincaid check:
Facebook: https://www.facebook.com/kincaidsounds/
Soundcloud:  https://soundcloud.com/kincaidofficial
Tags:
Disco Halal
,
Kincaid
,
Musta
,
Stefano Ritteri
,
Viaggio