Krewcial – LV Featured Artist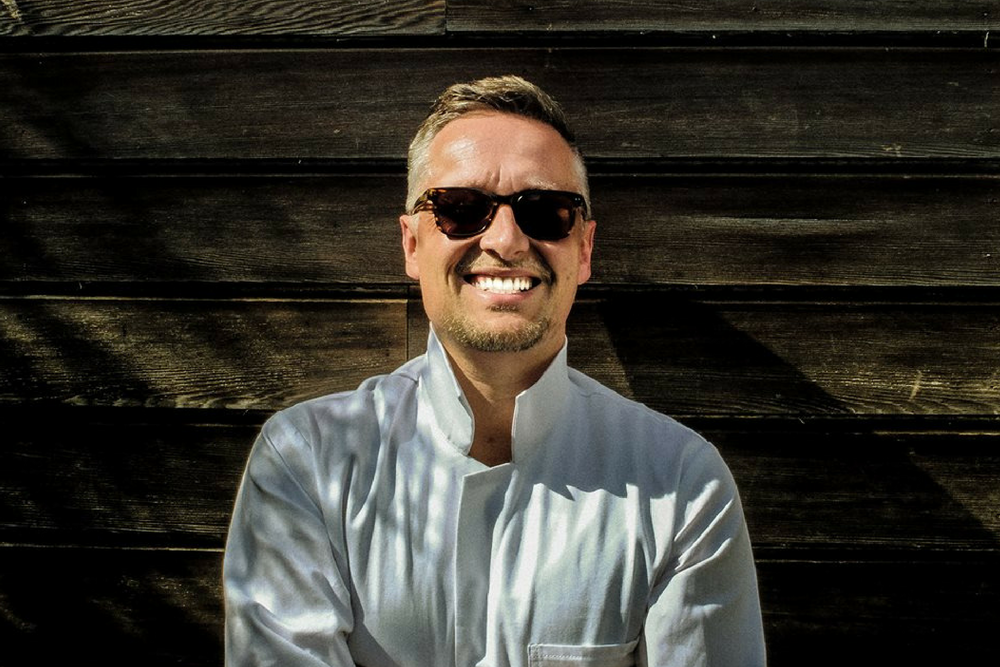 Krewcial – LV Featured Artist
Currently playing out of Belgium Pascal Garnier aka Krewcial is easily one of the hottest up-and-coming producers on the house scene at the moment creating exciting and innovative tracks which are devastating in clubs. Like many overnight success stories it is anything but for Krewcial who has already had a successful career as a rapper having released 2 solo albums including one with BBE. Not content with a life in rap he has also made a jazz edits album for legendary label Blue Note Label. Krewcial is clearly an artist with a deep love of music. We caught up with him as he releases his brilliant Krew Cuts EP with Mysterious Works.
You can check out his brilliant feature mix for us below and also the Le Visiteur Premier of one of our favourite tracks of the year so far twisted gospel anthem 'Lifting Me Up'.
Hi there Pascal, thanks for speaking to us today.
You have had an interesting journey across musical styles to where you are today. What lead you on the move from rap to jazz to house music?
Basically, rap was my gateway to every single genre of music I listen to today. I picked up breakdancing somewhere around 1986, and was heavily into rap and hardcore in the late 80's, early 90's.   Both Public Enemy and Delasoul's debuts were sampleheavy records, that made me curious about what records they sampled.  Gangstarr and A Tribe Called Quest were heavy on the jazz tip, so that led me into that direction. This is before you had discogs or whosampled.com, where you could look up samples.  You either relied on what friends, other DJ's and cratediggers knew, or you started studying your own record collection. House seemed to be the complete opposite of hiphop in the 90's and very few people were listening to both or into both.  Which is weird because there's always been a link between hiphop and house, from the Jungle Brothers' "I'll House You", which is a classic tune to me.  And historically house is disco's baby, while the very early hiphop was all about rhyming over disco and boogie tunes too.  So in retrospect me gravitating more towards house makes perfect sense. Plus, this isn't really me moving to another genre.  I still make hiphop beats, I still listen more to jazz, soul, funk, reggae, blues, … than I listen to house.  House just allows me to express and combine all my influences into danceable stuff.
How do you think working in the previous styles has influenced the way you approach your house production?
Production-wise I still use the same gear and methods as 25 years ago. I started with an Akai S950 and an Atari sequencer, today's it's an Akai MPC and that's basically it.  I do have a synth module and a bassstation, but I don't use them that often to be honest.  My music is still heavily sample based.  Even when I play some chords, I'll usually resample them and mess around with that.
I tried working in Ableton and Maschine, but the MPC is hard to beat for it's directness and tactile operation. I can take it anywhere and just put it on my lap without needing to hook up a computer.  Plus, it limits your options, which to me is a good thing.  I don't want to spend time going through 8,000 variations of an 808 kickdrum, I'll do just fine with the 16 I have.   The only difference musicwise is that my house stuff is instrumental and more uptempo.  But the method is 100% identical to how I make rap beats : sample stuff, chop it up and hope something decent comes out of it.
All the rest is more a subconscious process : I've been doing this since 1993, so there's very little thought that goes into it : I just go with the flow and it's basically become an instinct.
Do you think you will go back at any point to rap or Jazz?
As I mentioned, I'm still making rap beats, and I like to believe that the jazz influence is present in my house records (as is soul, funk, blues, …). I never limited myself to one genre and I'm convinced that listening to a wide range of music also inspires me the moment I sit down and start making a track.
Who were the key artists who led you on your journey to playing and creating house music.
Leon Vynehall was definitely a big factor, because of the rawness of his stuff, which reminds me a lot of the spirit in hiphop in the late 80's, early 90's. DJ Spinna of course, as a prime example of someone who dabbles in hiphop and house (and more than that).  And also fascinated by Moodymann his work, persona and whole vibe, not in the least because he's a huge Prince fan (as myself).
As far as live performance goes, I like what Mr. G does, as it's just an MPC, a mixer and maybe a few fx, very similar to my own setup. And of course Octave One is fascinating to see the synergy between the two of them.
Please can you give us 5 tracks which have influenced the sound of Krewcial the house producer
Leon Vynehall "Brother"
DJ Spinna & Shaun Escoffery "Days Like This"
Robert Glasper & Erykah Badu "Afro Blue"
Prince "Extraloveable"
Demuir "Raw N Crazy"
How would you describe your latest EP on Mysterious Works?
Very sampleheavy, 4 to the floor, boombap house. Some tracks are more an edit than an original tune, due to the loops being used.  Tried to keep the rawness and intensity that I feel the moment when I'm assembling a track, and not make it too clean while mixing.  Because these tracks are so sampleheavy I'm happy they did find a home on a label and I like the bootleg-feel of it all.
As a DJ if you could pick 5 acts for your dream club line-up who would they be and why?
DJ Premier the way he DJ'ed in the early and mid 90's, Jayda G for her awesome selection and great vibes she brings, Joe Clausell but only if someone gave him a mixer without EQ's, Jensen from We Play House and Louie Vega & Kenny Dope spinning all their favourite funk, soul, boogie and latin tunes
If you had to pick 3 albums that you would take with you to a desert island what would they be and why?
This varies with the mood I'm in, but at this very moment that would be Prince's "Sign O The Times", D'Angelo's "Voodoo" and Alice Coltrane's "Journey in Satchidananda"
What else can we expect from Krewcial in 2018.
If all goes well at the pressing plants you should get a few EP's on various labels (We Play House, Lumberjacks In Hell & Mysterious Works).   Also looking forward to DJ-ing and doing my live MPC-set more often.
Please give us 3 places in Belgium to visit, one to drink, one to eat and one for dancing.
To drink : I very rarely drink alcohol, but Jigger's in Ghent has the best cocktails and a great vibe.
To eat : Ghent's best vegan restaurant Komkommertijd has a buffet formula and the food is excellent.
To dance : I don't have a favourite dance spot in Belgium, but in The Netherlands you can't go wrong at Rotterdam's BIRD.
For more info on Krewcial check:
Mixcloud: https://www.mixcloud.com/krewcial/
Facebook: https://www.facebook.com/krewcial2.0
Website: http://www.krewcial.com/
Tags:
bbe
,
disco
,
featured artist
,
HOUSE
,
krewcial
,
lumberjacks from hell
,
mysterious works