Label of the Month – Paper Disco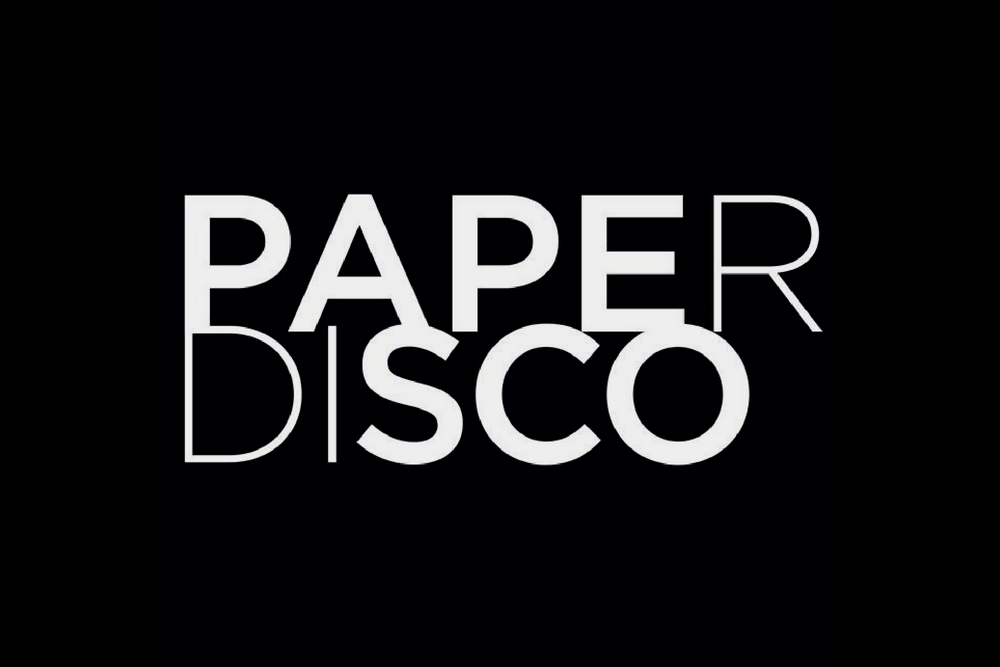 Label of the Month – Paper Disco

Run by Ben Davis & Pete Jenkinson along with Chris Massey on A&R duties, Paper Recordings is one of the UK's stand-out labels, releasing over 100 vinyl singles and 25+ artist albums since the early 90's from some of the scenes key players including Crazy P, Salt City Orchestra and Reset. By comparison its disco division 'Paper Disco' is a relatively new affair kicking off in 2010. Concentrating on 'all things low-slung and funk heavy' it has had a ridiculously high hit rate with stand out tracks and EP's from the likes of James Rod, Mezman, Situation, Robot 84 and the classic Sunny Bigler by Leon Sweet. Add to this the brilliant 'Trash the Wax' compilation series which has seen a relative who's who of the hottest names from the edits scene contribute tracks and you know that this is a label which is very much at the forefront of the disco revival.
Their latest release 'Cape Cod' by Marma Boog is another scorcher of a release, you can check out our premier of 'Sour Indian' below.
We caught up with label A&R bloke Chris Massey to discuss the label, the burgeoning disco scene and to grab a few tips for up and coming producers and would be labels bosses from them.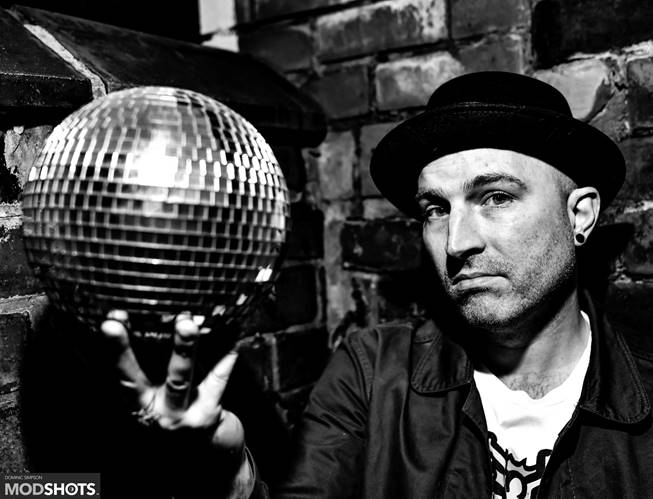 Hi there Chris, thanks for speaking to us today.
Please can you tell us a little about the ethos of Paper Disco and what it is that makes the label stand out in a crowded market place?
Paper Disco was done so that we could focus on releasing stuff that was a bit lighter in tone than what is perceived as the 'Paper sound'. Although it had 'disco' in the title we didn't want to concentrate on the 'kick, hat, snare' disco reworks that seemed to be so commonplace when we started. It probably was more 'disco' initially but overtime it has been able to develop to where we're now about a wide variety of styles & sounds but always keeping it dance floor aimed & 'party'.
The last decade has seen a huge resurgence of interest in disco from across the globe, what do you think the driving force for this has been?
I think disco is such an easily accessible & non offensive style of music that everyone knows whether its some obscure underground jam from the days of Larry Levan or a big successful hit by the likes of Chic and I think as so many production techniques were used in similar ways it makes the tracks always sound familiar even if you may have never heard it.
Which 5 tracks that the label has released to date would you say are quintessentially Paper Disco.
I'd say the best representative to date is definitely Leon Sweet's Sunny Bigler track. Such a hypnotic fuelled workout that really struck a chord with a whole host of jocks. Its disco but its still late night in a Manchester murky basement style vibes (despite Leon being from Brighton!).
From Sky by Seven People was a great cosmic, weirdy piano led joint that landed with us which myself & Homoelectric resident Jamie Bull reworked to make into a ridiculously 1992 vicks vapour rub banger! I think this was defo when we had started to have Paper Disco focus on 'non-disco but still dance floor' tackle.
James Rod's Cosmic Japan was part of a 3 track E.P. from the guy who is without a doubt the most prolific studio person i'e ever known! We always try to stay away from people that on a lot of other labels but when we got sent this it was a no brainer.
Good For You by Kooky & Damoon was one of the first signings I was responsible for and I still stand by it being absolute badasss! Gary (Kooky) is such a great musician from Liverpool who teaches music as well as being in plenty of bands over the years but his output under the Kooky & Damoon project is fantastic. I keep hoping he will get a live set up going soon with musicians & vocalists.
Marma Boog's latest E.P. is a perfect indicator of where we're currently at with Paper Disco. It's not a cut & paste chop shop edit and nor is it a straight up house music. Just really good vibes that stand on their own merit as being perfect club tackle.
The last 5 years especially have seen a move from artists creating simple edits of tracks so they could play them out to completely re-imagining tracks. Which producers do you think are bringing the most creativity to the scene?
We've had some really exciting sounds drop in at Paper Disco which have started off as being on one of the Trash The Wax compilations but then a full E.P. has followed I suppose you can look on the compilations as a sort of training ground!). But I'm particularly excited about the forthcoming output we have coming from the likes of Minus The Majors, From Beyond and of course Marma Boog…oh and myself too obvs J
If there was any one artist who you could sign to the label who would it be and why?
I honestly don't think we have ever sat and talked about a specific person we'd like to get on! Most of the fun & excitement comes from discovering new talent or those producers who are looking for a way in. They come with bags of enthusiasm and talent and are always great to work with.
What tips do you have for artists looking to send in demos and what do you look for in a track to make sure it has the Paper Disco touch?
Always be original & interesting and of course research the label and get a feel for the kind of stuff we put out.
From what you have learned from running a label over the last twenty years what 3 tips would you give to anyone looking to start up their own label.
Its definitely something you would do for the love & passion.
Be prepared for a lot of disappointment.
Keep up to date with all developments of social media.
Where do you see the disco / edits scene going over the next 5 years?
I'm not too sure where else it can go! It seems anything that could be edited has been done so now we seem to exist in a word where some DJ & production careers exist by just taking a well known track and sticking a beefed up kick drum behind it, regardless of the fact that you could always just play the original version anyway!
I hope it will stay healthy though and there will always be those gems knocking about which you have to dig a bit more for. Its great to start discovering sounds of disco from a culture you may not instantly associate as having a disco scene…I played in Jakarta, Indonesia last year and the guys there were saying there is such a demand now for old Indonesian disco! I went digging on my last day for some Indonesian disco records but couldn't find any…gutted!
What else do you have up your sleeve from Paper Disco in 2018?
We have the 6th volume of Trash The Wax dropping soon which is probably one of our strongest ones yet as along side some of our newer & stable artists we also have some really cool cuts by peers such as Richard Norris, Bill Brewster & HiFi Sean!
And finally, please can you give us 4 tips for a great day out in Manchester. A place to buy records, a place to eat, a place to drink and a place to dance.
Buy Records – a trip to Picadilly Records, Vinyl Exchange, Clampdown records then hop on the metro and go hit up King Bee Record in Chorlton.
To eat – if it's a Sunday then a Sunday roast at The Refuge is a must. Their new Vegan roast is really something else!
To drink – Head to Chorlton just outside the centre and there is a whole host of ace bars including Electrik, Mary & Archies, Font & many more.
To dance – depends on what you're after…great DJs on at The Refuge Fri & Sat nights in the city centre, Stage & Radio has some great nights on in the basement too.
For more info on Paper Recordings please check:
Facebook: https://www.facebook.com/paperecordings
Soundcloud: https://soundcloud.com/paperecordings
Tags:
Ben Davis
,
Chris Massey
,
flash atkins
,
james rod
,
Kooky Damoon
,
LEon Sweet
,
marma boog
,
paper disco
,
paper recordings