LV Premier – Laroye Feat Polose – Get Down (Edit) [Local Talk]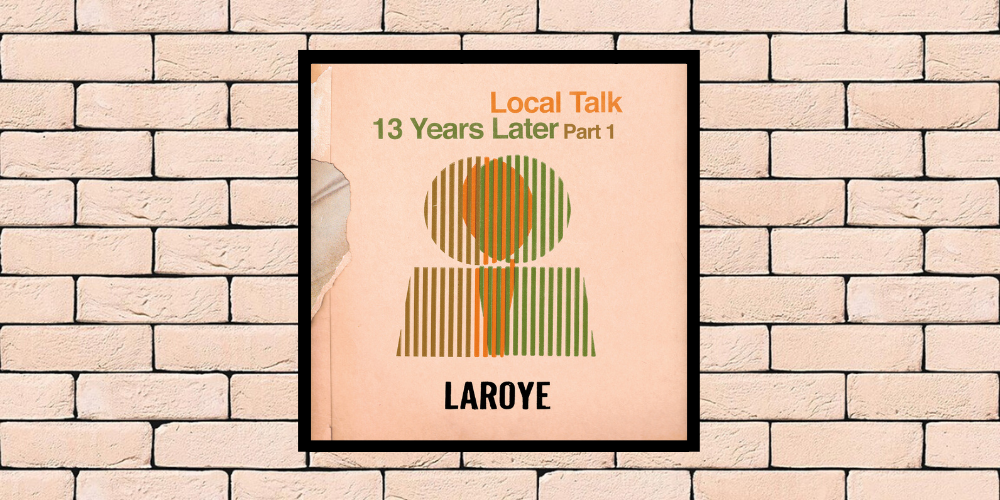 Celebrating 13 years of releasing, let's be honest, pretty incredible music Local Talk have a rather brilliant compilation incoming sporting some of the finest talent in the game right now including Soul Renegades, Shaka, Alex Attias & Sohan Wilson, Nico Lahs, ManooZ, Envee, Dan Tenor-City & Tom Funk and Rawson & Jackson.
As you would expect from Local Talk the album is packed with the finest quality house music, deep and Jazzy, smooth and sensuous yet packed with dancefloor nous.
Our premier from the album comes from Brighton's hugely talented Laroye, who we always keep and ear open for, along with featured artist Polose. Here they have delivered an exceedingly smooth slice of house music. From it's tribal edged drums to it's jazzy keys, euphoric pads and cool as you like vocal stabs this is a real timeless piece of music.
Oh and did we mention that this is only part one of the birthday celebration, there is another volume incoming. Happy days indeed!
We have more incoming on this release so keep you eyes, and ears, peeled in the coming days.
For more info on Laroye and Local Talk please check:
Laroye Facebook: https://www.facebook.com/tomlaroyeofficial/
Laroye Soundcloud: https://soundcloud.com/tomlaroye
Laroye Instagram: https://www.instagram.com/tomlaroye/
Local Talk Facebook: https://www.facebook.com/LocalTalkRecords
Local Talk Soundcloud: https://soundcloud.com/localtalk
Local Talk Instagram: https://www.instagram.com/localtalkrecords/
Local Talk Twitter: https://twitter.com/thelocaltalk
Love this? Check out more from Local Talk here
Tags:
Laroye
,
local talk
,
Local Talk Records