LV Premier – The Descendants – Telling Lies (Original Vocal) [F*CLR Records]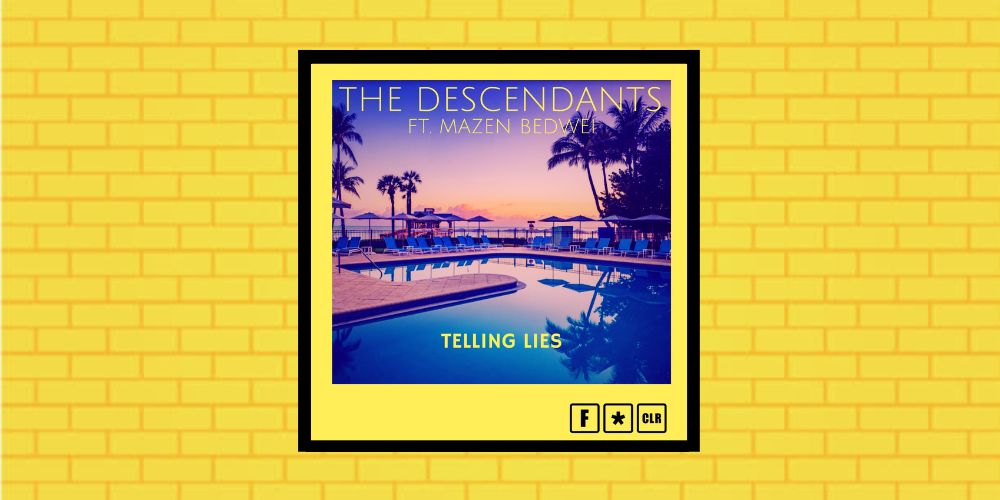 The Descendants (aka Matt Cooper from Incognito, Jeff Cooper and Johnny Primed) deliver their first release of 2023, Telling Lies and it's rather special indeed. Out now via F*CL Records featuring vocals from Mazen Bedwei it's a packed release with remixes from North Street West and Laroye & Dan Tenor City covering all Soulful house needs.
Our premier today from the release is the sublime Original Vocal mix with it's classic 90's Frankie Knuckles vibes from the sumptuous live bass to the super smooth keys and of course that delicious vocal. It's a seriously classy slice of Soulful house which will easily last the test of time.
Stand-out remixes come from North Street West who take things ever so slightly deeper with their vocal mix, it's a track which is dripping with warmth. Their Step Up Dub meanwhile keeps that 90's house vibe running strong, deep and dreamy it's a beautiful slice of house music.
Laroye & Dan Tenor City meanwhile deliver another smooth dub with it's bubbling bassline, echo heavy vocals and ear catching percussion licks, it's a quality addition to the package.
All round this is a brilliant release. It's available now via Ramrock's F*CL Records via: https://fclrmusic.bandcamp.com/
For more on the Descendants and Ramrock Records check:
The Descendants Instagram: https://www.instagram.com/the_descendants_london/
Ramrock Records Facebook: https://www.facebook.com/RamrockRecords
Ramrock Records Soundcloud: https://soundcloud.com/ramrockrecords
Ramrock Records Instagram: https://www.instagram.com/ramrockrecords/
Ramrock Records Twitter: https://twitter.com/RamrockRecords
Love this? Check out more from F*CL Records here
Like what you hear? To help support LV Online buy us a coffee via Ko-FI. Click HERE
Tags:
F*CL Records
,
The Descendants