13 Timeless Soulful House Jams from Dan Tenor City & Tom City Funk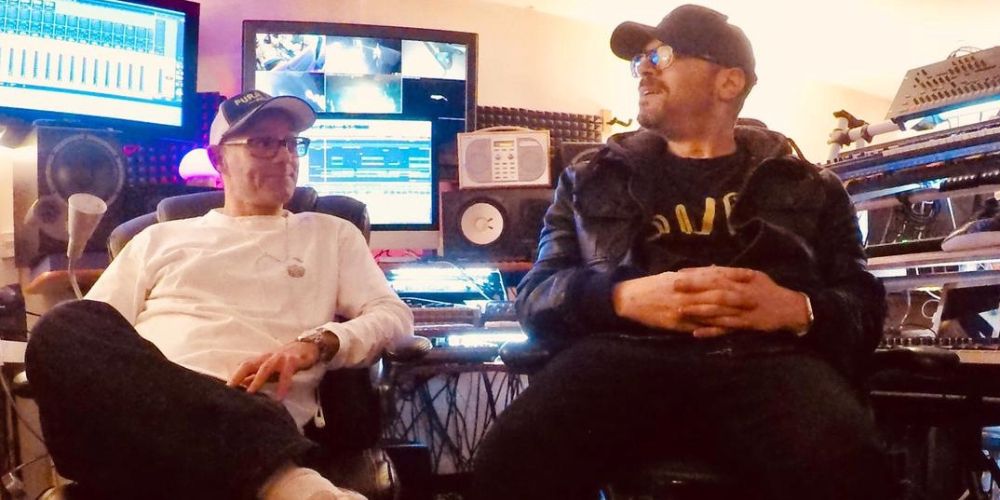 Dan Tenor City & Tom City Funk feature on the brilliant Local Talk 13 Years Later (Part 1) album with their divine Soul edged house jam Open Destiny (Grace's Song). It's an album packed full of some of the most outstanding talent right now on the underground house scene including seriously tasty offerings from seriously tasty offerings from Soul Renegades, Shaka, Alex Attias & Sohan Wilson, Nico Lahs, ManooZ, envee, and Rawson and Jackson.
You can check out premier of Laroye featuring Polose's magnificent Get Down also from the album below and more on that track and the album here.
All in it's a bit of a must have release. You can grab it here: https://localtalk.bandcamp.com/album/local-talk-13-years-later-part-1
To celebrate the release Dan Tenor City & Tom City Funk have picked 13 Timeless Soulful House releases for us including tracks from Pepe Braddock, Glen Underground, The Sunburst Band and Laroye.
13 Timeless Soulful House Jams from Dan Tenor City & Tom City Funk
Love Is The Only Way (feat. Cassio) – Larry P. Rausson  – New Generation/Emotive Records
Larry was a quirky but fabulous Stateside producer and instrumentalist. This is arguably the finest of a precious few productions he left us with. Rest in peace Larry.
The Present – Deep Tenor City – BBE Records
From my second BBE release, this is a lush soulful mid-tempo track with a deep message. Additional production here from NYC's Antonio Ocasio and spoken word from Maria and NYC vocalist Ricoh.
Feel It (Only When The Music Is Real) – Glenn Underground Ft Yaminah – Strictly Jazz Unit Records
No chart would be complete without a GU production! One of his most recent and soulful , with a lush vocal from Yaminah.
Basil St. Mosely's School of Dance – Mr Stee – Eastblvd Records
This belter kinda went under the radar when it landed in 2021. From the fabulous Eastblvd stable in Canada. Stee's a talented producer with an ironic sense of things
It's Time to Party – Jolyn – Urgent Music Works
I (Dan) picked this absolute party jam on a BBE sampler back in 1998. A bit of a one off from Jolyn and it should've been a big crossover tune.
Pick'em Up – Prescription Pricing Authority – GAMM records
One from our close friends PPA. Heavily reworking and reconstructing an early 1980s tired disco rap track with a terrible rap and killer female chorus. Another infectious party jam that everyone who hears it digs.
The Chi ft.Amalia – Eric Eriksson – Local Talk Records
A 2014 ode to Chicago which blew me away first time I heard it. Still does. Is this deep house or soulful house? Best of both.
I'm Still Here (Bliss NYC Vocal Mix) – Wil Milton & Rodney Carter present Ricoh & Lauren
A beautiful soulful and evocative track with driving, lush strings from Will Milton. Features my friend and vocalist Ricoh Scott, who many will remember from the door at Body & Soul NYC.
Listen Love (Louie Vega & Josh Milan Remix) – The Sunburst Band – ZR
No chart would be complete without Louie and Josh. To have them team up and remix The Sunburst Band's phenomenal and brave rework of the Jon Lucien classic was always gonna be good. Plus my friend Matt (Cooper) is on the keys.
Laroye – Be The Change (Ft Carlos Mena) – Freerange
Tom Laroye is a friend, a super-talented producer and multi-instrumentalist. This one is deep, soulful, percussion rich. This a spoken word gem rich in harmonies. The closest this chart gets to Afro house. Laroye and Dan T-C remix of Telling Lies drops shortly.
Pepe Braddock – Deep Burnt – Kid Recordings
Timeless and atmospheric beauty from Pepe Braddock (aka Julien Auger).  lovely use of Freddie Hubbard's little sunflower sample just keeps building
Syrundipetty – Osunlade – Yoruba Soul
One of Tom's favourites: Osunlade with a feel-good soulful deep and euphoric vibe from the 2018 The Quieter You Become LP.
Kerri Chandler – Bar a Thym – NiteGrooves
A Kerri chandler killer, another time less groove, pulsating synths and filtered goodness guaranteed to keep dance floors lit. This one narrowly beat You're In My System.
For more from Local Talk check:
Local Talk Facebook: https://www.facebook.com/LocalTalkRecords
Local Talk Soundcloud: https://soundcloud.com/localtalk
Local Talk Instagram: https://www.instagram.com/localtalkrecords/
Local Talk Twitter: https://twitter.com/thelocaltalk
Like what you hear? To help support LV Online buy us a coffee via Ko-FI. Click HERE
Tags:
Dan Tenor City
,
local talk
,
Local Talk Records
,
soulful house
,
Tom City Funk