Lay-Far & Stee Downes – LV Featured Artists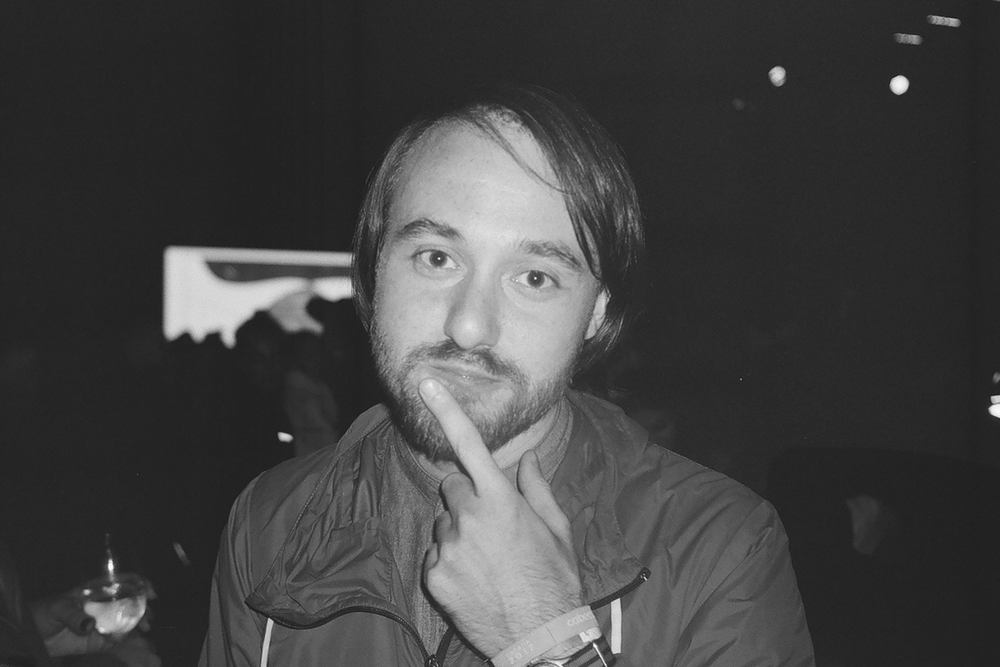 Lay-Far & Stee Downes – LV Featured Artists
Both Lay-Far and Stee Downes have been making big waves in the music industry over the last few years.
Moscow based Lay-Far is one of Russia's most in-demand DJ / Producers and has been one of the leading lights behind the soulful house scene in the country for the last few years, indeed his energy and passion have been instrumental in a resurgence of Soulful House across the globe. His reputation as an incredible DJ has seen him travel all over the globe bridging the gap between cutting edge and classic house rhythms, rare disco and boogie, Afro-Latin grooves and bass-heavy cuts. As a producer he has released with some of the most sought after labels out there including Local Talk, Atjazz Record Company, Lazy Days, Rebirth, Tru Thoughts and Soundofspeed
Dublin born Stee Downes now resides in Amsterdam and has been making a stellar name for himself in the house world with some superb collaborations including with Audio Jack, Kruse & Nuernberg and of course his incredible track with Lovebirds 'Want You in My Soul' which hit No1 on both Beatport and Traxsource. He has gone on to release with a who's who of the best labels on the planet including Crosstown rebels, 2020 Vision, Sonar Kollektiv, Get Physical and Defected.
Ahead of their brilliant single release 'Never Good Enough For You' which you can check out below we caught up with Lay-Far and Stee Downes to discuss collaborations, the global music scene and the perfect night out.
Hi Alex & Stee firstly thank you for speaking to us today and congratulations on what is a truly fantastic single.
Firstly how did this collaboration come about?
(Stee) I think I was really into Alex's productions and his name just kept coming up when I was checking music I liked. So I just sent him an e-mail saying I love what you do, maybe we could do something together and he got back, the rest is the future as they say.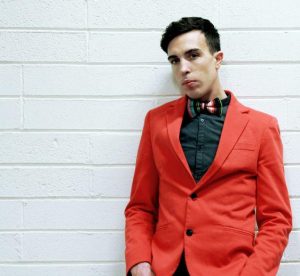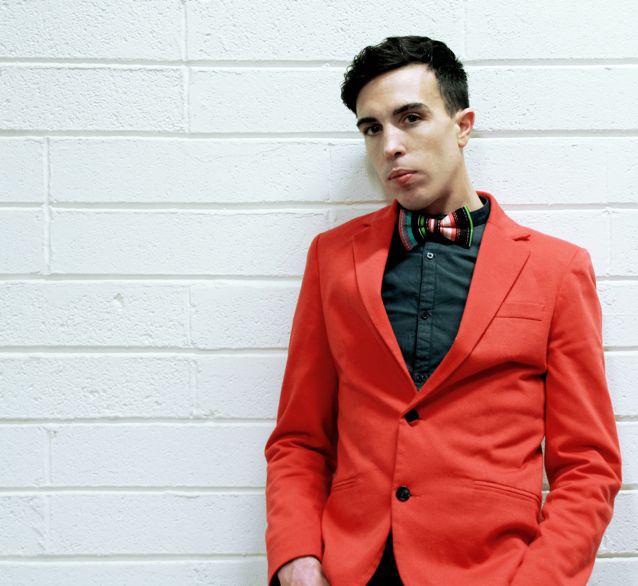 Stee Downes
Lay-Far we are very excited about the release of your new album 'War Is Over'. Your previous album was packed with first class music from club smash 'Draw Your Bow' to the super funky disco interlude 'DVA Konca DVA Konca' along with some stellar collaborations including with Ashley Beedle, Restless Soul and Sean McCabe. What can you tell us about the new album, when can we expect to buy it and do you have any other stellar collaborations up your sleeve?
What I can say is that my forthcoming 3rd album is definitely a new chapter in my music career and life in general. Some surprises to be expected along the way. It's gonna be my most sincere, and personal work up to date, raw too! It's a 100% DIY effort, carried out on my own label with the help of my close friends and people I love & respect with no external A&R'ing and sh*t. Among all the collaborations on this album (that I will keep secret for now) you will find 2 songs we wrote together with Stee Downes – "Never Good Enough For You" and "It's Over". You'll hear more soon 😉
Stee 'Never Good Enough For You' has incredible energy and passion, but its subject matter sounds very personal. Was it emotionally a difficult song to write?
It happened very naturally. We were both going through similar situations at the time and when I received the track from Alexander. Things just fitted into place. The track had a hectic and turbulent feel to it, which was a good reflection of what was going on at the time.
Are there any plans to gig together to support the single and album, that we would love to see live!
(Stee) I would love to perform the track live with LAY-FAR soon, that just depends on where we are in the world. Once the single drops we should know more but it will happen at some point.
Lay-Far the last 5 years have seen a real resurgence in the Soulful House scene worldwide. Where do you see it going over the next 5 years.
I think you're right. But It's more about the resurgence of soulfulness in dance music in general, not only house, the triumphant comeback of vocals (including Gospel aesthetics) in the club environment and prevailing of soulful / jazzy / funky elements in modern music production. The next step as I see it is the process of getting back to some raw elements as lots of these soulful tracks these days are actually lacking soul. There should be something bitter as it all becomes too artificially sweet! (Remember the Acid Jazz years aftermath?) Then the balance is restored! I guess the hardcore attitude in music is gonna be prevailing soon! And I'm personally interested in the marriage of these two seemingly opposite elements (hardcore + soulful).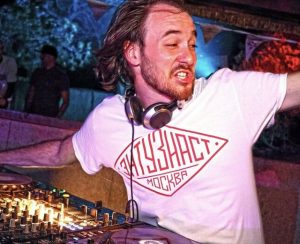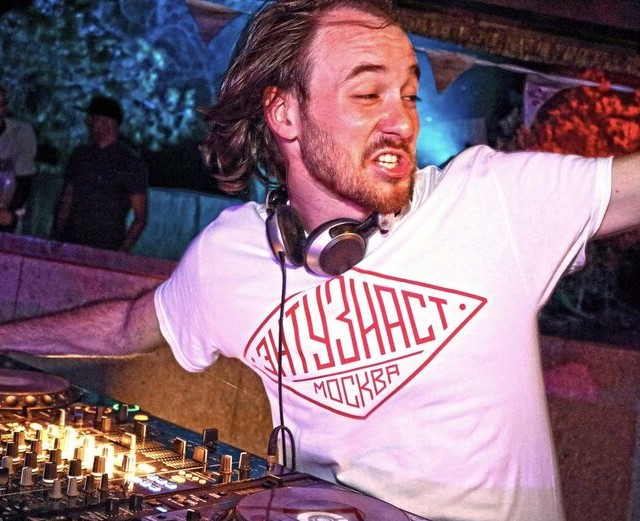 Lay-Far
Stee you have been involved is some serious collaborations recently, if there was one electronic act that you could put together collaboration with who would it be and why?
Always been a big fan of the Soulclap guys. Would love to work with them on a track or even an album. They have such a vast knowledge of rmusic through their record collections, I'm sure I'd learn loads from them and have a great time doing it. Also I was a huge fan of New sector movements, Mark de clive lowe and Bugz in the attic way back, any of them would be cool also.
Likewise Lay-Far you have also picked some brilliant collaborators for you albums. If you could work with anyone on one of your tracks who would it be and why?
Well all these collabs have been coming naturally. You know as they say, "birds of a feather flock together". So I'm really open to all the collaborative works that are ahead!
Stee what do you prefer Live shows or working in the studio?
I love both equally. I always find when you get a bit burnt out with travelling and gigging the best place to go is the studio. I have been dj-ing & singing live in my sets but when I was younger I was always in a band. I love the collaboration element of a band and would hope in the future to expand my live show. In terms of studio, I just moved and have an great space to work with no distractions so I cant wait to get a good stretch in there over the coming months.
Lay-Far, over the last few years you have been putting some serious air miles in. What parties and DJ's have really stood out for you on your travels.
It doesn't depend on the location, really. A good party is a good party universally – be it on Mars or anywhere on Earth! )))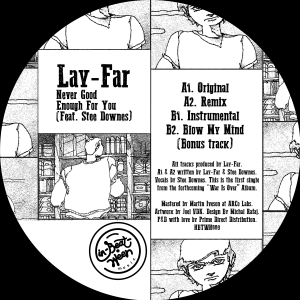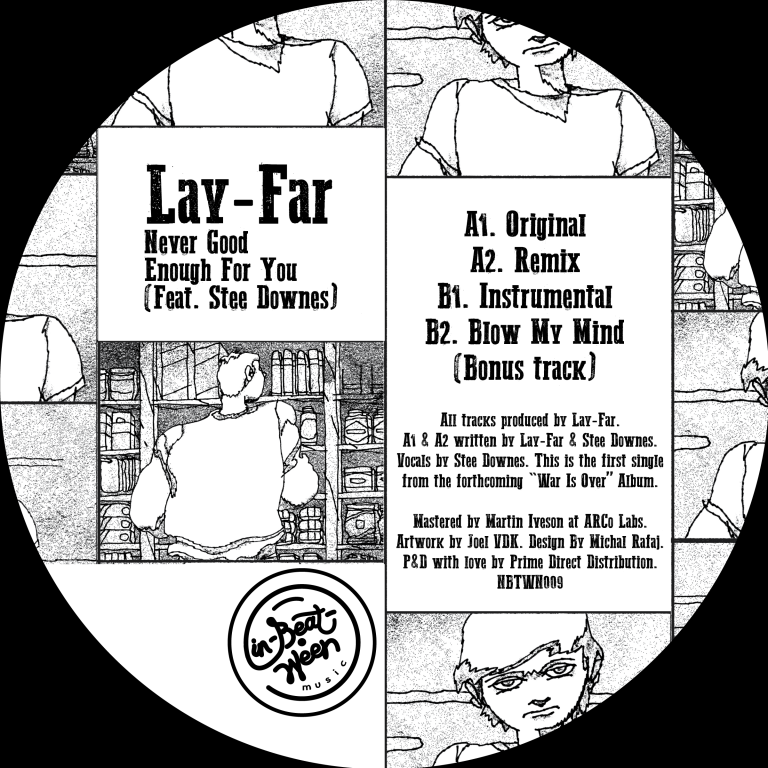 Lay-Far, this single release touches on a variety of sounds from straight up soulful house to broken beats, breakbeats and even touching on electro can we expect a big variety of sounds on the album?
Well, I'm a kind of person that doesn't really understand the clear distinction between music genres. I tend to sort the music according to its emotional impact, feeling and the groove more than anything else. Also I have always tried to put out as diverse music as possible under Lay-Far moniker. I think it works for me that way, also reflecting my cultural background, which is pretty broad too. So yes – the new album will be pretty varied not only in "genres" but also the moods, emotions and topics of the songs!
You are based in Moscow (Lay-Far) and Dublin (Stee) what are the club scenes like in your cities?
(Lay Far) Oh Moscow club scene very vivid and healthy these days with it's distinctly unique character and feel! There has always been lots of competition too – so that's also keeping you motivated and energised. Hustling 24/7 is what its all about )
(Stee) Dublin is vibrant and extremely eclectic. Electronic music is a big thing on a local level and I think Dj's really enjoy coming to Dublin because the crowd is always crazy and up for a good time. In terms of live music and festivals, the city has lots to offer but when I'm here I tend to spend time with family and stay local.
Please can you both give us 3 places to visit on a perfect night out in Moscow and Amsterdam, one to eat, one to drink and one to dance.
(Lay-Far – Moscow)
Let's start with Propaganda – a well-known long-standing club in the heart of Moscow. During the day it's also a damn good restaurant, offering a wide array of delicious dishes to cater to all tastes at a great price too. Highly recommended! https://www.facebook.com/PropagandaMoscow/
Enthusiast is the hippest and most stylish but equally cosiest pub, slash record-shop, slash hangout spot in town. You can spend the whole day here chatting with friends and listening to some quality stuff over the speakers. https://www.facebook.com/enthusiastmoscow/BarStrelka
That's one of the nicest places in Moscow where I enjoy playing regularly. Super nice crowd, good drinks and homely atmosphere – a perfect combo for intimately-emotional sets! https://www.facebook.com/barstrelka/
(Stee – Amsterdam)
Eat: Okura Hotel (Amazing Japanese cuisine)
https://www.facebook.com/HotelOkuraAmsterdam/
Drink: Brouwerij Ij (Brewery the makes lovely beer and it's a windmill)
https://www.facebook.com/brouwerijhetij/
Club: Paradiso (Since Trouw finished I just go where I know there's something good on, with Paradiso you can always rely on seeing some great live shows, saw Dangelo there, was amazing gig)
https://www.facebook.com/paradiso/
Want to find out more?
Lay-Far
www.facebook.com/Layfarmusic
www.soundcloud.com/lay-far
www.discogs.com/artist/Lay-far
www.youtube.com/c/LayFar
http://www.facebook.com/nbtwnmsc
Stee Downes
www.facebook.com/steedownes
www.twitter.com/steedownes
www.soundcloud.com/steedownes
http://www.youtube.com/user/steedownestv
Tags:
amsterdam
,
HOUSE
,
In-Beat-Ween
,
lay far. lay-far. soulful house
,
moscow
,
Never Good Enough For You
,
soulful
,
stee downes