Le Visiteur – Influences 1990 – 1995 Vol. 2 #House #Classics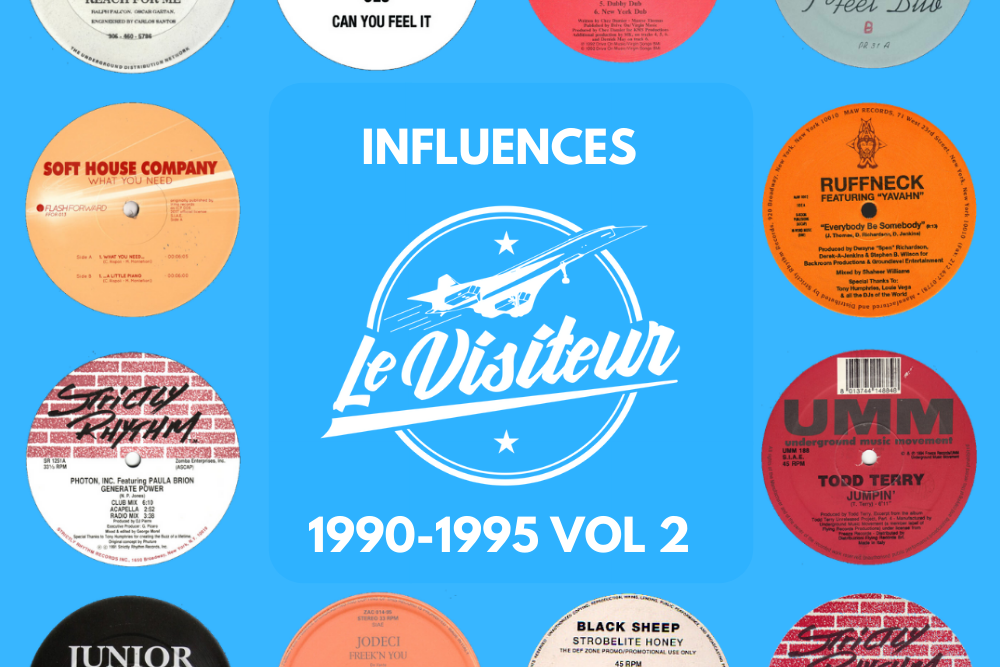 Le Visiteur – Influences 1990 – 1995 Vol. 2 #House #Classics
A few years back before LV online I started a mix series called Influences where I planned to feature some key House tracks from across the decades.
Vol 1, which you can check out below, has gone on to clock up 6k listens and has had lots of love. There was also a Vol 2 done at the same time which went up on Soundcloud then promptly came back down a few days later as part of the great Soundcloud copyright purge of 2015. Due to those ongoing issues on Soundcloud I never developed the series further.
As Soundcloud is a little easier going on mixes now I've dusted Vol 2 off again and re-uploaded.
Influences Vol. 2 is a further selection of classic house records from one of the golden eras of house music, 1990 – 1995. Tracks which influenced a generation of producers and DJ's.
I hope you enjoy and that this mix sparks some good memories. Expect new volumes coming soon x
Tracklist
1) Jodeci – Freek'n You (MK Dub)
2) Hardrive – Deep Inside (Original Mix)
3) Black Sheep – Strobelight Honey (Def Version)
4) Soft House Company – What U Need (Original Mix)
5) Chez Damier – Can you feel it (New York Dub)
6) Ruffneck Feat. Yavahn – Everybody Be Somebody (Original Mix)*
7) Photon Inc. feat. Paula Brion – Generate Power (Wild Pitch Mix)
8) Funky Green Dogs From Outer Space – Reach For Me (Long Ass Mix)
9) X-press 2 – London Xpress (Original)
10) Todd Terry Project – Jumpin' (Original Mix)
11) CLS – can you feel it (Original Mix)
12) Donna Summer – I feel love (Glenn Underground Edit)
* Does not appear on the downloadable mix. Sorry about that x
Tags:
Chez Damier
,
David Morales
,
Dj Pierre
,
glenn underground
,
Harddrive
,
house music
,
le visiteur
,
mk
,
Murk
,
Ruffneck
,
Soft House Company
,
todd terry
,
X-Press 2