LV Disco Selectors 18 – Delfonic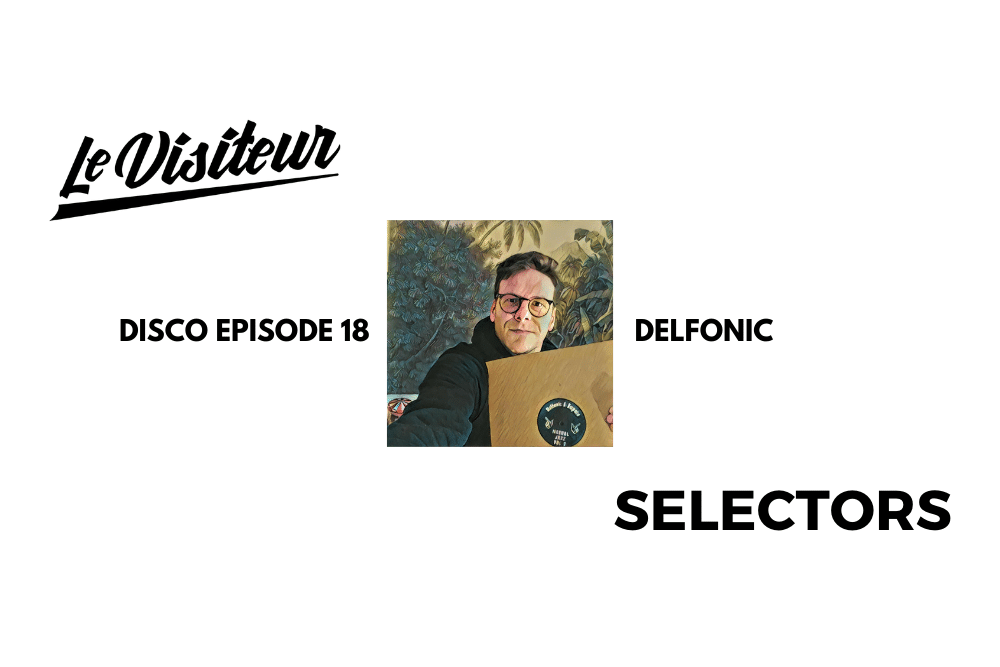 LV Disco Selectors 18 – Delfonic
Like what you hear? To help support LV Online buy us a coffee via Ko-FI. Click HERE
It's safe to say that this mix has been a long time in the planning. Delfonic is an outstanding producer who were a BIG fans of at LV online. His productions are always exciting, created from an experienced DJ's perspective they work every time. Equally as a DJ he is right up there with the absolute best out there.
Originally we had planned this mix to go with the release of his brilliant Edits EP on Nomada back in 2020 which we reviewed HERE and you can also check one of the tracks below. The EP turned out to be so hot that it sold out pretty much immediately so with a repress in the pipeline we decided to hold back. Thankfully the repress has now hit the shelves so we are very pleased to invite Delfonic to our Disco Selectors series. We have a full interview incoming on Monday but in the meantime we had a quick chat with Delfonic about the mix which you can check out below.
Grab Delfonic's Nomada Edits EP here: https://www.juno.co.uk/products/delfonic-edits/800153-01/
Q1: What can you tell us about the theme of the mix you have done for us and what are some of the key tracks for you?
For this mix I went back to the 80s and picked out some mid-tempo pieces that I think are great. I really wanted to include the track "Duskaj" and so the whole picture emerged:
80s boogie / funk sound.
Q2: How does the style of mix here compare to how you would approach a live DJ set?
Usually I have 2-3 tracks that I really want to play and around that I try to build a set that is coherent and can also tell a story. With my DJ sets, I usually know the first and the last track, but what happens in between depends entirely on the mood, the party and the vibe of the people.
For DJ Sets I really like when the unexpected happens and you go on a unknown journey with the crowd. That makes it to a unique experience.
Q3: Which other artists DJ mixes do you find yourself coming back to time and again and do you have a favourite that you gravitate towards?
I would choose the video of the DJ Show "Brainfreeze" from Dj Shadow & Cut Chemist from 1999 with DJ Nu Mark as an intro!
I even have the DVD and mixed vinyl at home. It shows what Djing can be as a craft and how conceptually timeless music can be presented at the highest technical level.
Love this? Check out our Disco and House playlists HERE
For more info check:
Defonic Facebook: https://www.facebook.com/delfonic/
Delfonic Soundcloud: https://soundcloud.com/delfonic
Delfonic Instagram: https://www.instagram.com/delfonic/
Nómada Records Facebook: https://www.facebook.com/nomadarec/
Nómada Records Soundcloud: https://soundcloud.com/nomadarec
Nómada Records Instagram: https://www.instagram.com/nomadarec/
Tags:
Delfonic
,
disco
,
Nomada