LV Disco Selectors 28 – Alma Negra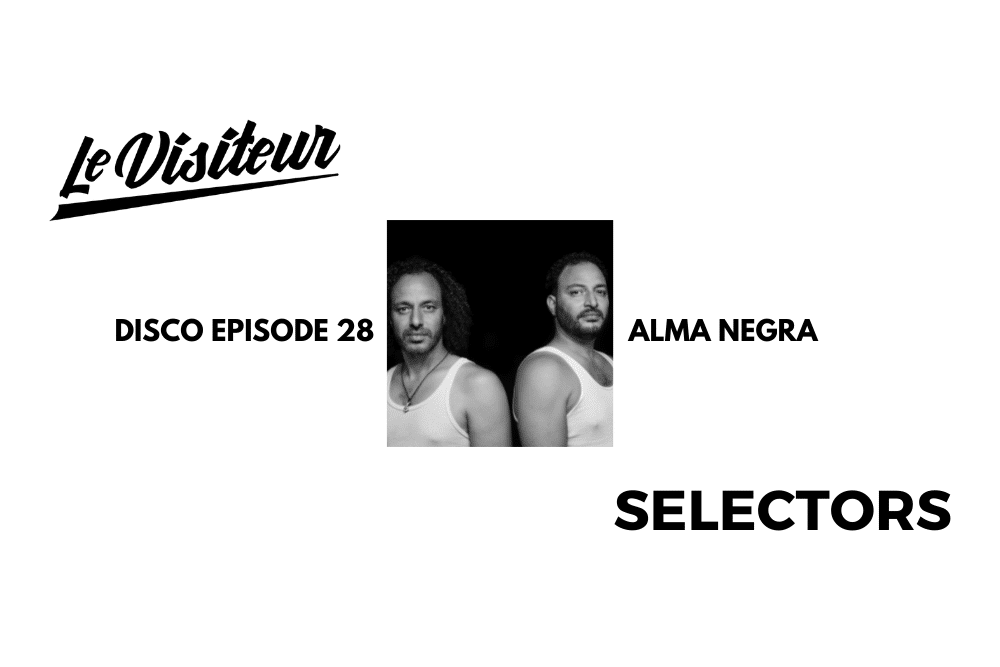 LV Disco Selectors 28 – Alma Negra
Like what you hear? To help support LV Online buy us a coffee via Ko-FI. Click HERE
Alma Negra have built a brilliant reputation over the last few years with a string of impressive releases via the likes of Basic Fingers, Lumberjacks In Hell, Heist and their own Alma Negra label. Fusing sounds from across the globe with modern electronica they have very much created their own sound which is frenetic and exciting as well as being infinitely danceable. Combining their love of hip-hop and Chicago House with the colourful sounds of Latin America and Africa they have become a real stand out in the electronic edges of world music.
Their latest release see's them back on their own Alma Negra imprint with the 'Zouk Combat EP' featuring three original tracks and another LV favourite Bosq on the remix. Paying homage to the Afrodisco sounds of the 80s it's a wonderfully connective EP bringing those sounds right up to date for the 2021 dancefloor. It's another huge string in the Alma Negra musical bow.
You can check out the EP on the Alma Negra Bandcamp via: https://almanegramusic.bandcamp.com/album/zouk-combat
To celebrate the release we have a full interview incoming with Alma Negra this week and they also put together this rather brilliant mix for us joining up the dots between electronica and the eclectic beat heavy sounds from across the globe.
We also had a quick chat to Alma Negra about the mix which you can check below along with the full tracklist.
Q1: What can you tell us about the theme of the mix and what are some of the key tracks for you? 
Well it s a Deephouse Mix with Disco and Afrohouse Elements. Street level from Benedek is a key track because it was one of the inspirations for the following track Timbal Madness from our new EP.
And we love to end a mix always with a kind of more chilled out track. In this Mix its Eu nao sei from Dazion, a lovely Brasil Drummachine track.
Q2: How does the style of mix here compare to how you would approach a live DJ set?
We love to play House , but it needs the Road to get there. We play also a lot of Disco Boogie Caribbean and Afro Originals on our way to get there .
Q3: Which other artists DJ mixes do you find yourself coming back to time and again and do you have a favourite that you gravitate towards?
There are a lot of DJ mixes we love . Lexx always makes super nice selector mixes. All of them are very good .
Also Jus Ed's Live mixes are always an inspiration specially for House Music.
Lexx
JUS ED
Grab Alma Negra's Zouk Combat EP from: https://almanegramusic.bandcamp.com/album/zouk-combat
For more info check:
Alma Negra Facebook: https://www.facebook.com/almanegramusic/
Alma Negra Soundcloud: https://soundcloud.com/almanegramusic
Alma Negra Instagram: https://www.instagram.com/almanegramusic/
Alma Negra Bandcamp: https://almanegramusic.bandcamp.com/
Alma Negra Youtube: https://www.youtube.com/channel/UCV5W0i18BuEDh_skaC-dCYA
LV Disco Selectors 28 – Alma Negra – Tracklist
1.STR4TA -Aspects
2.Inkswel – Trippin (Ezel Remix)
3.Floyd Lavine&Jessica Brankka feat Mestre Barrao – Lampiao ( Alma Negra Remix)
4.Mark di Meo M.Caporale – Sambe ( Mark di Meo Drum Mix)
5.Karizma – Tech this out
6.Dj Heure – Desperados feat J.Pauler
7.Benedek – Street Level
8.Alma Negra- Timbal Madness
9.Jimpster- Dangly Panther
10.Pablo Fierro – La Palma
11.Vision Recordings Zepherin Saint – Escape
12.Djamou Sangare – Kongoma (Extended Mix)
13.Jose Marquez feat. Kakasisti- Belebo
14.Dazion – Eu nao Sei
Tags:
Alma Negra