LV Disco Selectors 34 – Diogo Strausz [Razor-N-Tape]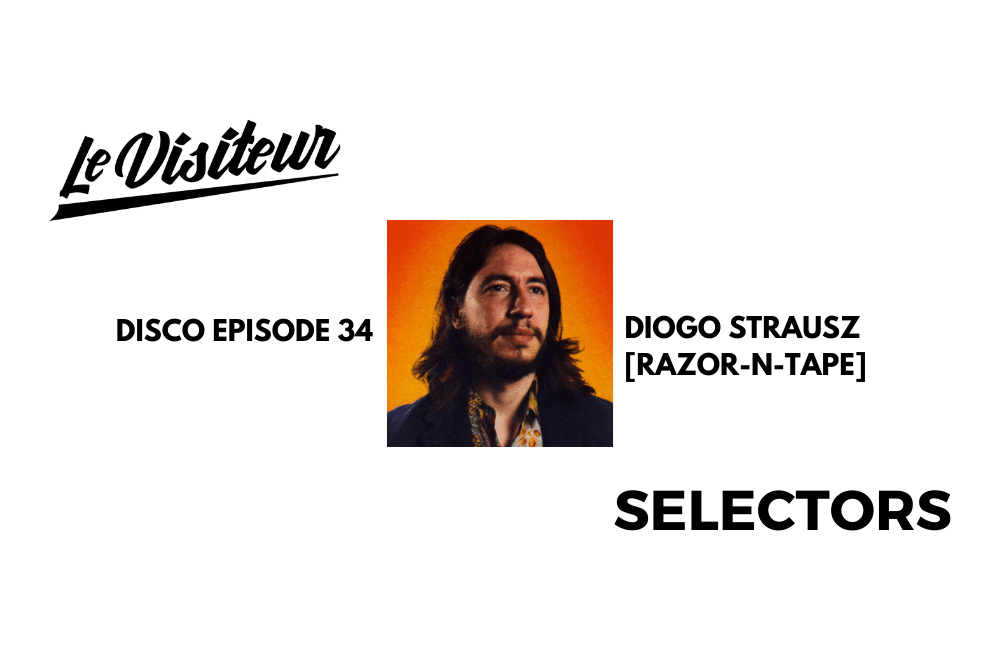 LV Disco Selectors 34 – Diogo Strausz [Razor-N-Tape]
Like what you hear? To help support LV Online buy us a coffee via Ko-FI. Click HERE
Last January's Diogo Strausz 7″ Emancipacao was one of the stand-out moments of 2021 depite coming only a few days into the year, it was a release which reverberated across the year popping up time and again in DJ sets. We covered it in one of our LV selects Disco features HERE. Now Razor-N-Tape and Diogo have revisited the release, this time on 12″ with extended versions of both sides of the 7″ Emancipacao and 50 Anos Em 5. Taking things a step further they have also drafted in Chicago legend Ron Trent on remix duties for Emancipacao. As we always now expect from Ron, he has crafted a wonderful remix utilising the incredible musicianship of the original and adding in tribal drums and layers of percussion to take this one off to the finest club floors in 2022 and well beyond.
To celebrate the release we asked Diogo to lay down a mix for our selectors series and he has created a magnificent entry for the series combining 80's electro, soulful house, funk and party Latin with house bubblers. It's everything that we love about djing effortlessly crossing many genres.
Check it out here and please give the mix a share over on Soundcloud and help us spread the love. We also spoke to Diogo about the mix which you can check below and we have a full interview incoming this week so please make sure that you check back for that.
Q1: What can you tell us about the theme of the mix and what are some of the key tracks for you?
Hello readers of Le Visiteur. I'm happy to be here sharing some music.
I'm bringing today some of my latest releases, including a splendid remix that house music maestro Ron Trent made for my track Emancipação and a disco bomb made by Yuksek for my song Flight Of Sagittarius. This is a very joyful mix for people to dance in the living room with their dearest friends and lovers.
Q2: How does the style of mix here compare to how you would approach a live DJ set?
The absence of a crowd to react removes an important element from the decision making process. But apart from that there's no difference in style, those are some of the tracks I've been playing in my live DJ sets.
Q3: Which other artists DJ mixes do you find yourself coming back to time and again and do you have a favourite that you gravitate towards?
I tend to play tracks that are filled with a lot of elements. So, I have a big admiration for DJs that can play sets that sound very musical without having too much information going on at once.
Grab the EP from here: https://razor-n-tape.fanlink.to/EmancipacaoExtented
For more info please check:
Diogo Strausz Instagram: https://www.instagram.com/diogostrausz/
Diogo Strausz Twitter: https://twitter.com/diogostrausz
Razor-N-Tape Facebook: https://www.facebook.com/RazorNTape/
Razor-N-Tape Soundcloud: https://soundcloud.com/razor-n-tape
Razor-N-Tape Instagram: https://www.instagram.com/razorntape/
Razor-N-Tape Twitter: https://twitter.com/RazorNTape
Tags:
Diogo Strausz
,
disco
,
razor n tape