LV Disco Selectors 37 – Marc Roberts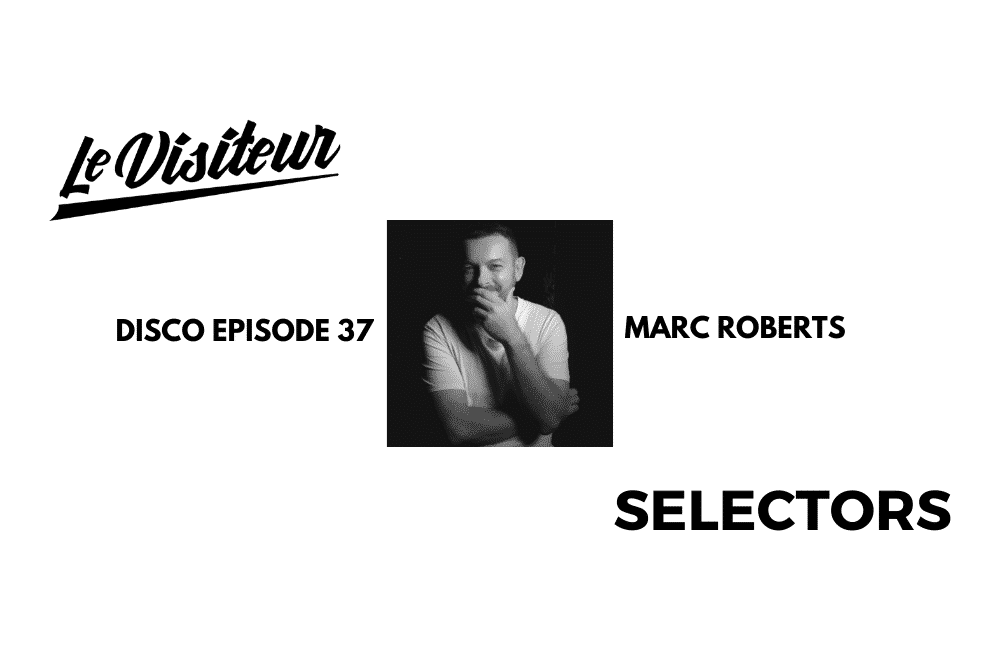 LV Disco Selectors 37 – Marc Roberts
Hailing from the UK but now living in Bali Marc Roberts has crafted a strong reputation for himself over the last three decades as a rock solid selector. He is also well known as an event curator including working with the legendary Snowbombing event.
We last encountered Marc with an ace EP via his own label Pantai People and now he is back on the hallowed grounds of London's Moton Records with a tight 4 track EP from which we premiered UNO, check it out below and more on the EP here.
To celebrate the release Marc put together a screamer of a mix for us. Please make sure you give it a share over on Soundcloud. We also spoke to Marc about the mix. We have a full interview incoming with Marc so please check back in for that.
Q1: What can you tell us about the theme of the mix and what are some of the key tracks for you? 
Disco tinged house music with some jazz and tribal flavours. I very rarely do mixes – it drives me crazy. Especially doing 1 hr mixes as i normally play for 3 hrs here in Bali most of the time. So it's hard to compact that vibe into an hour – but I've tried! There's one of my edits off the next Moton release which is out in April to open with – which has been getting a lot of love. Also i'm a huge fan of Dam Swindle, Austin Ato and Felipe Gordon – who I'm lucky to work with in my day job!
Q2: How does the style of mix here compare to how you would approach a live DJ set?
Pretty much the same – musically and in terms of delivery. The more I've worked on productions, the more I've learned to let records breathe when DJing.  I'm all good with DJ's using isolation when mixing, but great music doesn't need destroying with filters and FX..
Q3: Which other artists DJ mixes do you find yourself coming back to time and again and do you have a favourite that you gravitate towards?
To be honest I don't really listen to too many mixes, but when I do (normally when traveling) I have some tried and tested faves. Used to go to loads of hardcore raves back in the early 90's and there's a Top Buzz mix for NYE 1991 at Fantazia which is so good you feel like you're there. It's a seminal moment in electronic music for me – mix wise. Captures a moment and place in time beautifully. But I thought I'd pick something out more suitable for your readers from my boy Dea Barandana. I first met Dea when I moved to Indonesia in 2016, and his record collection and taste are unrivalled. This is from Oasis Festival in Morocco. A great day by the pool it was! And you can spot me frequently bugging him for track ID's as usual haha!
Check it here: https://fb.watch/bSIqr77pRe/
You can grab the EP via: https://www.juno.co.uk/products/marc-roberts-edits/863841-01/
For more info please check:
Marc Roberts Facebook: https://www.facebook.com/itsmarcroberts
Marc Roberts Instagram: https://www.instagram.com/marcroberts73/
Marc Roberts Twitter: https://twitter.com/itsmarcroberts
Moton Records Facebook: https://www.facebook.com/Moton-Records-Inc-183889648411503
Moton Records Discogs: https://www.discogs.com/label/3233-Moton-Records-Inc
Check out more on Moton Records HERE.
LV Disco Selectors 37 – Marc Roberts – Tracklist
1. King of Nice Days (A Marc Roberts Edit)
2. Junktion – Real to Me
3. Austin Ato – Bobby
4. Soul of Hex – Say it Again
5. Soulphiction – Hustlers Ball
6. Dam Swindle – Get Together
7. Workers – Martin Luther
8. Austin Ato – When Love is Tender (Sweet Mix)
9. Moodymanc – War and Peace (2015 re-touch)
10. Felipe Gordon – It's All About the Feeling
11. Lou Rawls – You'll Never Find Another Love Like Mine (Frankie Knuckles & Eric Kupper remix)
Tags:
disco
,
Marc Roberts
,
Moton Records
,
Pantai People