LV Mixtape 201 – Gene Tellem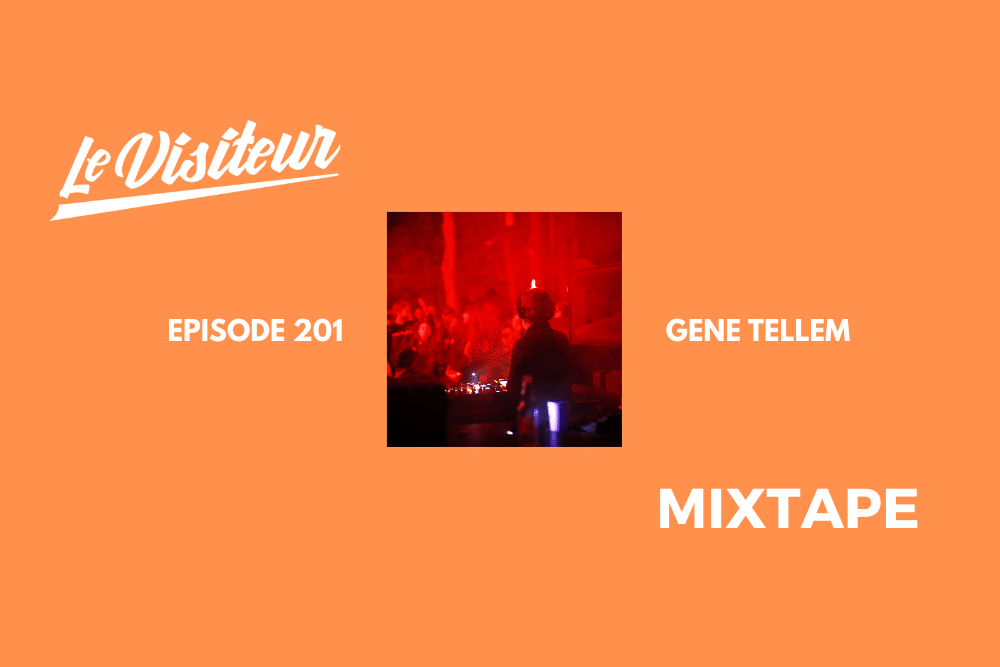 LV Mixtape 201 – Gene Tellem
Like what you hear? To help support LV Online buy us a coffee via Ko-FI. Click HERE
Gene Tellem's trajectory has been straight ascent over the last year. If you haven't already caught her 12″ 'Mind Reader' on Wolf Music which landed earlier in the year it's a must have for lovers of deep hypnotic house music. Gene is now back with a brand new project which see's her hooking up with fellow producer Gabriel Rei, singer/songwriter Laroie, and drummer Pascal Deaudelin as Secret Witness. The project, which only began in 2020, is a masterclass in deep, sophisticated vocal electronic bliss. Their brand new EP Volume 1 is a seriously classy release.
Check out some of the tracks below and grab the EP from: https://bienvenuerecordings.bandcamp.com/album/volume-i
We have a full interview incoming with Gene in the next couple of days where we discuss Secret Witness, in the meantime check out this brilliant mix andplease give it a share over on Soundcloud and help us spread the love. The full tracklist is below.
We also had a quick chat with Gene about the mix
Q1: What can you tell us about the theme of the mix and what are some of the key tracks for you?
I always get into an introspective state when I record a mix at home. Music sounds different when you're alone in your space – this means I get attracted to specific sounds when it comes to choosing records. This mix represents my own contemplative headspace and using that approach to live a distinctive experience with dance music. 'Ess O Ess – Take You to a Secret Place (Kuniyuki Soft Remix)' represents that state of mind… messy and driving rhythms, and slowly building tension.
Q2: How does the style of mix here compare to how you would approach a live DJ set?
It's all about creating highlights. Through rhythm and melodies, carrying an audience with you via music.
Q3: Which other artists DJ mixes do you find yourself coming back to time and again and do you have a favourite that you gravitate towards?
I always find myself coming back to Wolf Music's monthly radio show on Balamii. Stu always brilliantly delivers really nice cuts of jazz, hip hop, soul, house…
For more info please check:
Gene Tellem Soundcloud: https://soundcloud.com/genetellem
Gene Tellem Instagram: https://www.instagram.com/genetellem/
Lv Mixtape 201 – Gene Tellem – Tracklist
Secret Witness – Refuge
Euphorian Orchestra – Acid Exultant
Brian Harden – Feva (Axr Remix)
Ess O Ess – Take You to a Secret Place (Kuniyuki Soft Remix)
Shur-I-Kan – Slumber State
Vick Lavender – Time Traveler (Main Mix)
Zepherin Saint, Nathan Adams – Love Of My Life (Atjazz Instrumental Mix)
Blaze, Karizma – Gloria's Muse (The Yoga Song) (Karizma's Drum-N-Base Mix)
Jon Dixon – 12:03 IN 303
Kenny Dope, Josh Milan – Be Your Freak (Kenny Dope O'Gutta Mix Instrumental)
Musclecars, K15 – Sol (K15 Remix)
Tags:
Bienvenue Recordings
,
Gene Tellem
,
Secret Witness