LV Premier – All The Way (Vibes4YourSoul Tonight's Ze Night Rework) & EP Review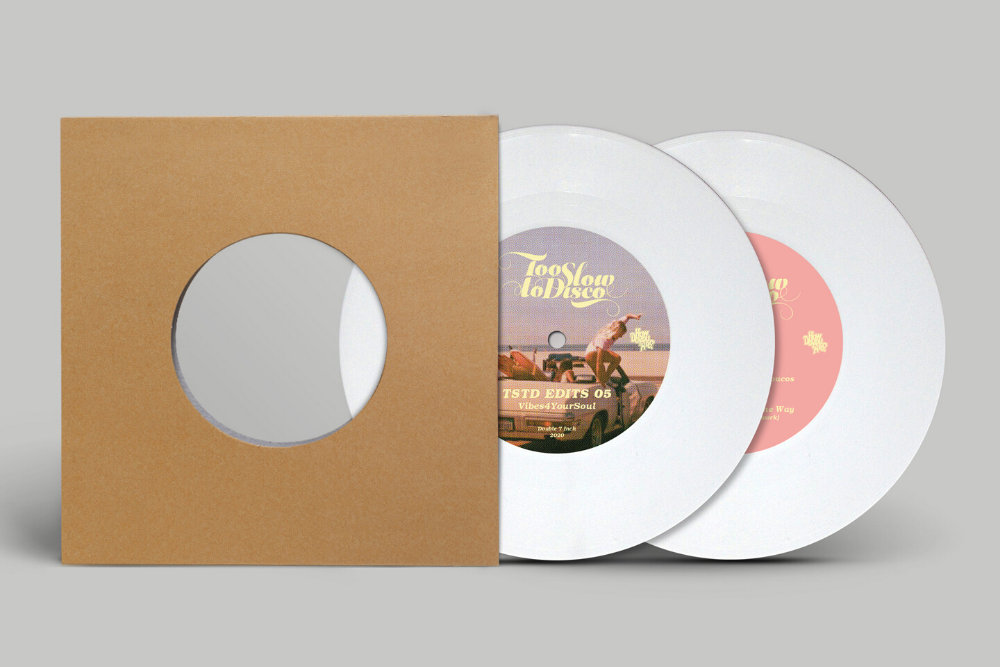 LV Premier – All The Way (Vibes4YourSoul Tonight's Ze Night Rework) & EP Review
Too Slow To Disco has been having a bit of a moment recently with multiple chart smashes on both vinyl and digital. For their latest EP they have enlisted talented French producer and member of Yuksek's Partyfine crew Vibes4YourSoul who has put together a superb 4 track EP TSTD Edits 05. The EP lands this week on a very swanky double white 7″ and as a Traxsource exclusive. Pre-orders are already strong so make sure you jump on this one fast before they disappear via: https://tstd.lnk.to/Edits05
Vibes4YourSoul is well known for his cross genre prodcutions and DJ sets fusing disco, rare groove and afro-latin with house and nudisco sounds. Many of these vibes are displayed here.
Opening track Mais Loucos (Vibes4YourSoul "Bozo" Rework) is a sun soaked laid back slice of Brazilian soul. Wonderfully rich vocals, subtle percussion and smooth keys all combine for a track which simply requires the thoughts of sun, a warm blue sea and a Caipirinha to make virtually everything OK again.
Our premier today All The Way (Vibes4YourSoul Tonight's Ze Night Rework) is a wonderfully laid back disco groove of the highest order. The ever so soulful vocal and chill bass groove need little other than some subtle guitar licks to provide us with a track which is just scintillating.
Over on vinyl 2 I'm In Luv (Vibes4YourSoul "No Doubt" Rework) keeps the pace just north of horizontal with it's laidback reggae groove. Another stand-out vocal steals the show here.
Closing the EP out is Coney Island (Vibes4YourSoul "Glory Of Love" Rework). It's 70's AOR meets after-disco nous for a bit of a love in.
Safe to say some serious digging went into what is a wonderful cross genre world hopping EP.
For more info check:
Vibes4YourSoul Facebook: https://www.facebook.com/Vibes4YourSoul/
Vibes4YourSoul Soundcloud: https://soundcloud.com/vibes4yoursoul
Too Slow To Disco Facebook: https://www.facebook.com/tooslowtodisco
Too Slow To Disco Soundcloud: https://soundcloud.com/tooslowtodisco
Tags:
disco
,
Too Slow To Disco
,
Vibes4YourSoul