LV Premier – Andy Ash – Still Working? [Moment Cinetique]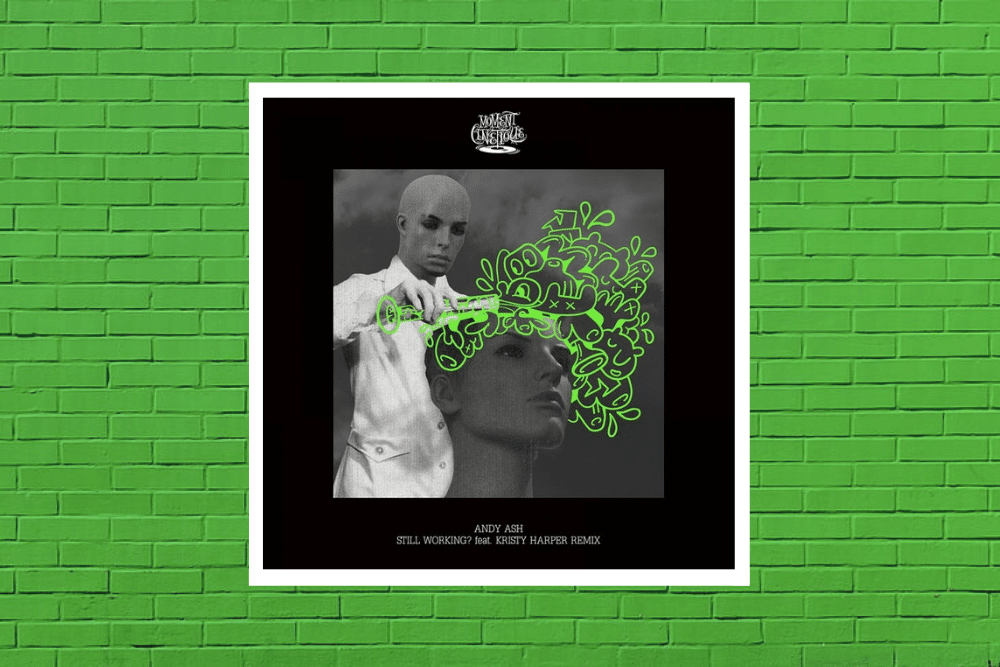 LV Premier – Andy Ash – Still Working? [Moment Cinetique]
Andy Ash has become a real favourite here at LV HQ following on from his recent releases on Still Music and Delusions of Grandeur. He's a producer making some seriously cool house music as well as being a brilliant artist whose colourful and fun creations are starting to pick up some serious interest.
His latest release see's him hook up with another LV fav, Moment Cinetique for a heavy hitting four track EP 'Still Working?'. Deep as you like with jazzy edges it's another top class release for artist and label alike. Featuring three originals plus a remix from Kristy Harper you can bet that this one will be picked up for soem serious DJ spins in the coming months.
The EP opens with our premier today, the original mix of title track Still Working? Combining a pulsating bassline with loopy key stabs, spoken vocals and just a twist of jazz it's a proper groover which ebbs and flows perfectly.
Kristy Harper is also an artist on the move and on this EP she keeps things nice and deep and oh so very smooth with her remix of Still Working?. Keeping the vocal and looping up the brass stabs she has added in a little bounce to the bassline whilst keeping it on the groove heavy side. This is a very tasty remix.
Up next is Jazz Bwats which takes things off on a frenetic heavily jazz influenced lilt. Pounding keys, brass stabs, big bass runs, cool drums and layers of atmospheric vocals all come into play here as Andy creates a heady and intoxicating groove.
Finger Barre is the deepest cut on offer here with it's throbbing bass line, vocal stabs atmospheric pads and jackin drums. Classy and very deeeeeeeeep!
Another masterclass in cool from Andy Ash.
You can also check a brilliant mix Andy put together for us recently below.
For more info please check:
Andy Ash Facebook: https://www.facebook.com/andya3h
Andy Ash SoundCloud: https://soundcloud.com/andy-ash
Andy Ash Instagram: https://www.instagram.com/_andy_ash_
Moment Cinetique Facebook: https://www.facebook.com/momentcinetique/
Moment Cinetique Soundcloud: https://soundcloud.com/momentcinetique
Moment Cinetique Instagram: https://www.instagram.com/momentcinetique/
Moment Cinetique Twitter: https://twitter.com/momentcinetique
Tags:
Andy Ash
,
Deep House
,
Moment Cinetique