LV Premier – Antioco – Night Light [Flankup Recordings] & EP Review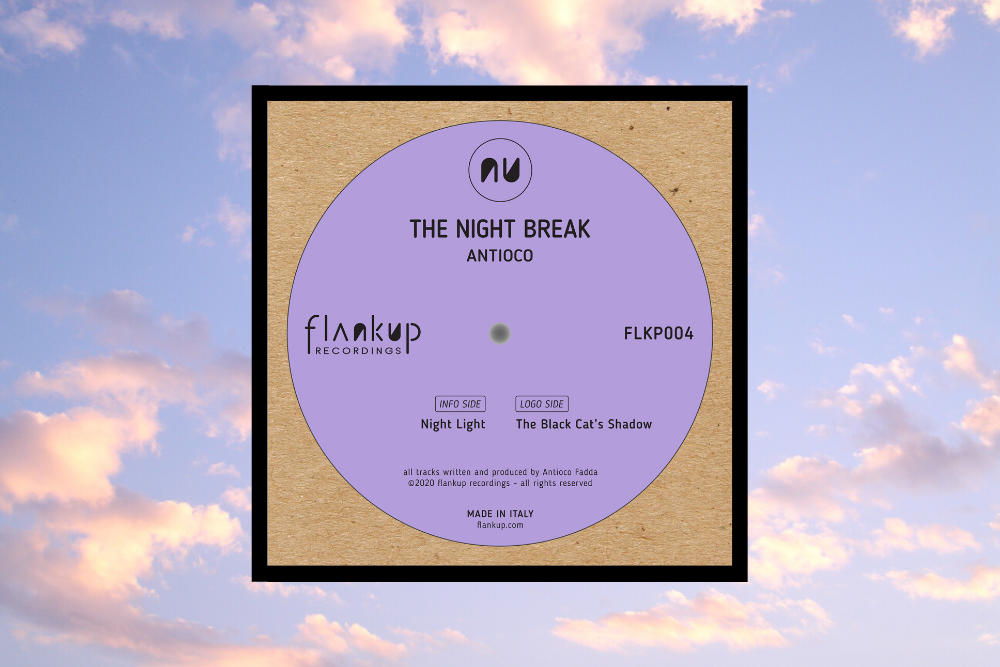 LV Premier – Antioco – Night Light [Flankup Recordings] & EP Review
Antioco is an Italian artist who has been carefully crafting his sound over the last couple of years since his previous outing. His latest release is the two track EP The Night Break which lands via Flankup Recordings next week.
Our premier today is the title track from the EP and it's a brilliant fusion of classic Italian Dream House vibes, effusive percussion and Nu disco overtones. It's a track where the pure joyeous energy of the playing just gathers you up in it's arms and pulls you in tight.
Over on the flip side is The Black Cat's Shadow which is heads off firmly towards funkier territory. The bassline is pure disco, coupled with 90's house keys and rave esque vocal samples it's a real fusion of styles but one which works beautifully to create a warm and engaging track perfect which is prefect for those sunshine moments.
This is a very well accomplished EP from an artist who we will hopefully be hearing much more from in the coming months.
Grab the EP from: https://flankuprecordings.bandcamp.com/track/night-light
For more info check:
Antioco Facebook: https://www.facebook.com/antiocomusic
Antioco Soundcloud: https://soundcloud.com/antiocomusic
Flankup Recordingds Facebook: https://www.facebook.com/flankuprecordings/
Flankup Recording Soundcloud: https://soundcloud.com/flankuprecordings
Tags:
Antioco
,
Flankup Recordings
,
Italian Dream House
,
nu disco