LV Premier – Basile De Suresnes – Frappe [Frappé]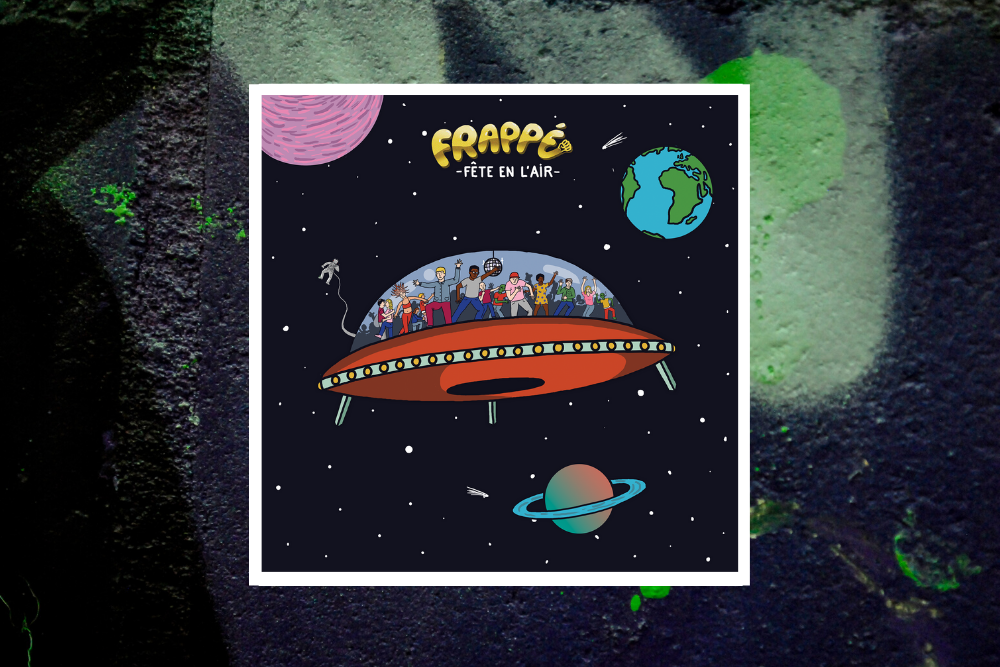 LV Premier – Basile De Suresnes – Frappe [Frappé]
Frappé Records is a new Parisian label which was founded last year and has a major passion for the French House Music sound. They draw their inspiration from the French Touch Years and artists like Bangalter, Crydamour or Cassius. They have a ridiculously hot debut EP landing next week featuring Madcat and Deborah Aime La Bagarre as well as label founding members Basilie De Suresnes and Ten Fingerz. It's five tracks are packed with enough dancefloor gold to keep you coming back for many for years to come.
Landing feet first straight in the middle of the dancefloor Deborah Aime La Bagarre's Victoire Disco is a sublime slice of feel good French filtered Disco just like they promised us from the outset. Packed with and abundance of energy it's as hot a peak-time jam as you are going to find.
Next up is the first of two Basilie De Suresnes tracks Falcon. Ever so slightly deeper than Victoire Disco it still draws from the same fountain of inspiration. Huge breakdown's, ridiculously funky guitars and looped up synths all come together for an undulating monster of a dancfloor track.
Madcat is an artist we have been following for a while courtesy of his brilliant work with the Pont Neuf label. His track Gato Loco again mines the deeper regions of the French sound. Monster loops, huge drums it's packed with those classic French Vibes.
Our premier today is Basile De Suresnes's Frappe and it's back into staight up hands-in-the-air filtered disco house territory. Beautifully executed this is a serious dance-floor moment. A track which is just perfectly suited to the peak-time. The only problem will be finding a track which can follow this bomb!
Seeing the EP out in fine form is Ten Fingerz with Maison Acide. Safe to say that this is a track which does exactly what it says on the tin. Another classic sound.
For a debut EP this is a real statement of intent. Five huge tracks, one after the other. Once the normal rhythm of the worldwide dance-floor returns all five tracks here will be getting loaded onto countless memory sticks
Awesome EP.
For more info check:
Basile de Suresnes Facebook: https://www.facebook.com/BasiledeSuresnes/
Basile de Suresnes Soundcloud: https://soundcloud.com/basiledesuresnes
Frappé Facebook: https://www.facebook.com/frappe.label/
Frappé Soundcloud: https://soundcloud.com/frapperecords
Tags:
Basilie De Suresnes
,
Deborah Aime La Bagarre
,
Frappe
,
French Touch
,
Madcat
,
Ten Fingerz