The Quick 6: An intro To Roman Truth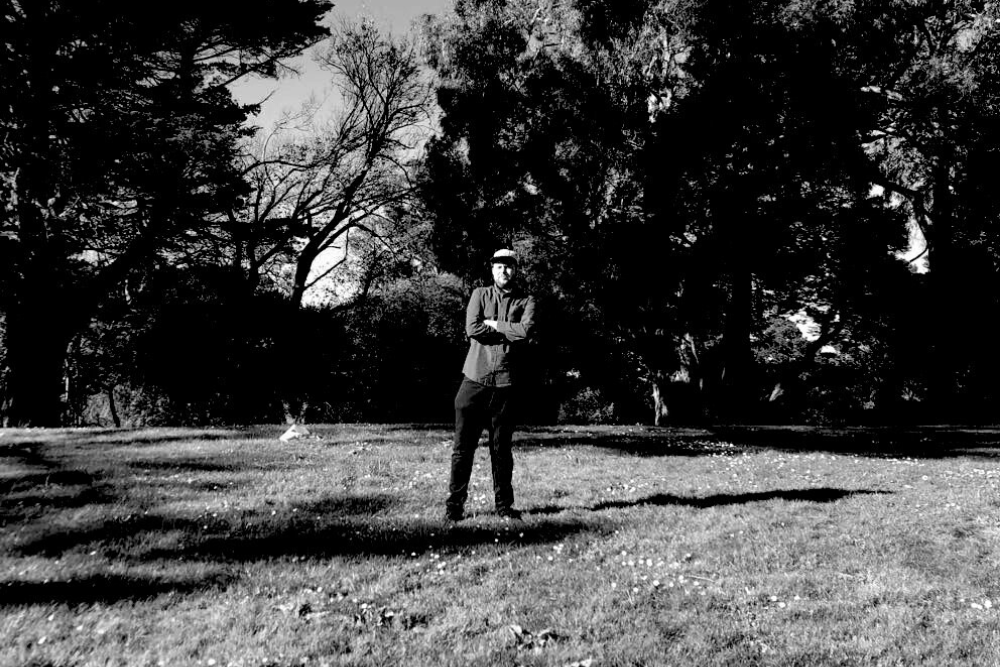 The Quick 6: An intro To Roman Truth
Q1: Who is Roman Truth?
Hello and thanks to Le Visiteur for the invitation. I'm a 29 year old DJ, music producer and disco editor with more than a decade in dance music. In my past music "incarnation" I released music on disco and house labels alongside artists such as Jimpster, The Revenge, Eddie C, Eric Duncan, Pete Herbert, Dicky Trisco, Jacques Renault, Tiago, Rahaan, Till Von Sein, Fouk, Frank Booker, Henry Wu, Cole Medina and many more. As a DJ I have played at venues in several cities across the United States and Mexico. Now under the moniker Roman Truth I have released two EP's on Toy Tonics and Jolly Jams and I have some forthcoming EP's on some other labels from Europe.
I'm also working on the first release for my new record label Nocturnal Hazard, a vinyl and digital disco edits imprint focused on obscure disco sounds which will be launched this year. All the releases on the label will comprise of disco reworks of rare music from many countries from across the world with occasional music contributions by special guests.
Q2: You have been creating a series of bandcamp exclusives recently. What can you tell us about the series?
Yeah, I love edits! especially from obscure and undiscovered albums, singles, private presses etc. There's plenty of great music from outstanding artists waiting to be discovered and played on modern dancefloors for the new generations. That's the main reason why I started to make edits a long time ago and why I decided to put out all my unreleased stuff. I started to upload unreleased material (and some of my released EP's) some months ago dusting off some edits and DJ tools which I had originally made for personal use only from my old HDD's. I have also been working on new stuff to make them available via my Bandcamp store only.
I think Bandcamp is a great platform to sell and promote music and especially edits these days. All the tracks available on my music store are basically edits of rare albums, singles, private presses etc. My aim is to bring back to life some forgotten gems and disco b-sides from the past in the form of edits. Let me show you some of them:
Donald's Groove (Roman Truth Edit)
This is one of my favourite edits which always has a great dancefloor response. The original source track was released on an NYC record label back in 1979 and produced by a one-off disco studio only project (apparently). I haven't much information about it but the music speaks for itself. This original release came with an instrumental and an orchestral version on the flipside. Amazing stuff that deserves to be brought back for contemporary dancefloors!
Disco Numbers (Roman Truth Edit)
This is an edit of an obscure song which might be familiar to some people as it was originally released on a UK label. Apparently it was a creation of a side disco project led by a latino music singer from South America (maybe?) who unfortunately passed away on 2017. This is just a disco adjustment for modern dancefloors by yours truly. It's also another edit with a nice dancefloor response. Rest in power Mr. Todd!
Garage Love (Roman Truth Edit)
This is one of those disco songs played the legendary NYC DJ Tee Scott in late 70's / early 80's. It was created by Mr. Wells and originally released on a label from California. This is a DJ friendly version originally made for personal use back in 2018.
Chicago Madness (Roman Truth Edit)
This is a Chicago influenced disco edit of a rare song made by a psych rock group formed in Los Angeles in the late 1960's which turned into a disco group in the late 1970's. I haven't any more info about them but their music is simply amazing. The band released just two magnificent disco studio albums. It's the kind of stuff I love to edit!
Slangin' Heat (Roman Truth Edit)
This one is an edit of a spaced-out rare German disco tune by a mysterious studio band which was released in 1977. This band (as many of greatest disco bands I know) only released two records in their short but amazing music career. There's not much information on the web about this band but I'm glad to own a mint condition copy of this release which I picked up for a really cheap price.
Q3: Who are your greatest influences as a producer and disco editor?
Hard question because are many but definitely Moodymann, Theo Parrish and Ron Hardy.
Moodymann – Music People (Planet E Detroit)
Welcome to our world of merry music! KDJ is an music institution for many of us, I remember when I listened to this many years ago that I couldn't stop playing it. This is one of my all time favorite tracks. It's an absolute banger and probably the best Mass Production rework I've ever listened to.
The Dells – Get On Down (Theo Parrish Re-Edit) (Ugly Edits Vol. 4)
The one and only Theo Parrish ladies and gentlemen! Such a killer edit of The Dells. I love all the Ugly Edits series, definitely this kind of vintage loop-heavy edit technique which has influenced me in a certain way with regards to how I make my edits nowadays.
Lenny Williams – Midnight Girl (Ron Hardy Edit)
There's no doubt that Chicago master Ron Hardy was an edit pioneering with his reel-to-reel loop-heavy edits. As I wrote above, this edit technique influenced me to work on my edits. I lose my mind to every one of Ronnie's edits, he's simply amazing!
Q4: Please tell us about the electronic scene where you are based. Which artists do you love past and present that have inspired and encouraged you and what parties that you have loved going to have helped your musical evolution.
Well I'm not fully established in Los Angeles yet musically speaking as I'm still sorting some things before living permanently in the city. I've had some gigs in LA in the past before I made my plans to live here and I have met some really cool and talented people from the local scene. I can't talk property about the local scene yet but I like to play in the city especially at the infamous warehouse raves, LA underground is totally rad.
There are a lot of artists who have really inspired me such as Moodymann, Theo Parrish, Larry Levan, Ron Hardy, Tee Scott, David Mancuso, Nicky Siano, Danny Krivit and many many more. One of those parties you talk about was Housepitality in San Francisco. It was a great Wednesday night with some of the local SF legends playing.
Q5: You recently released an EP with Toy Tonics please can you tell us a little about the EP and what it was like to work with Toy Tonics on the release?
Yeah, my latest EP was released back in mid February on the mighty Toy Tonics label from Berlin and contains four rare disco edits from string NYC disco and funk to more heavy dancefloor vibes. The edit Nocturnal Hazard included on the release was originally made for the first release on my forthcoming disco edits imprint Nocturnal Hazard but Mat (aka Kapote) from Toy Tonics loves the edit and we decided to include it on the EP. Toy Tonics are one of my favorite labels in the business and it was an honor for me to release an EP with them. The whole release received early support and several plays by Motor City Drum Ensemble, Detroit Swindle, Horse Meat Disco, Daniel Wang, Tim Sweeney (Beats In Space), Lovebirds, Marvin & Guy and Jonny Rock just to mention a few.
Q6: What else can we expect from Roman Truth in the next 12 months?
If I survive the Covid-19 pandemic lol I have in mind a European and Latin American DJ tour, playing some gigs in NYC and at some festivals. I also plan to keep working on more edits, reworks and original music for more record labels around the globe. I know clubbing is currently a difficult subject due the pandemic and that's the reason I'm more focused on the studio at the moment. Let's hope things get back to normal soon and we can return to the dancefloors and sweaty parties. The only thing we can do for now is care for each other respecting all sanitation protocols such as social distancing, quarantine, isolation etc.
Thanks for reading this small interview, stay safe and keep the music playing!
For more info on Roman Truth please check:
Roman Truth Facebook: https://www.facebook.com/romantruthmusic
Roman Truth Soundcloud: https://soundcloud.com/romantruth
Tags:
disco
,
Roman Truth
,
toy tonics