LV Premier – Bustin' Loose & Soundsmith – Get On Up [TheBasement Discos]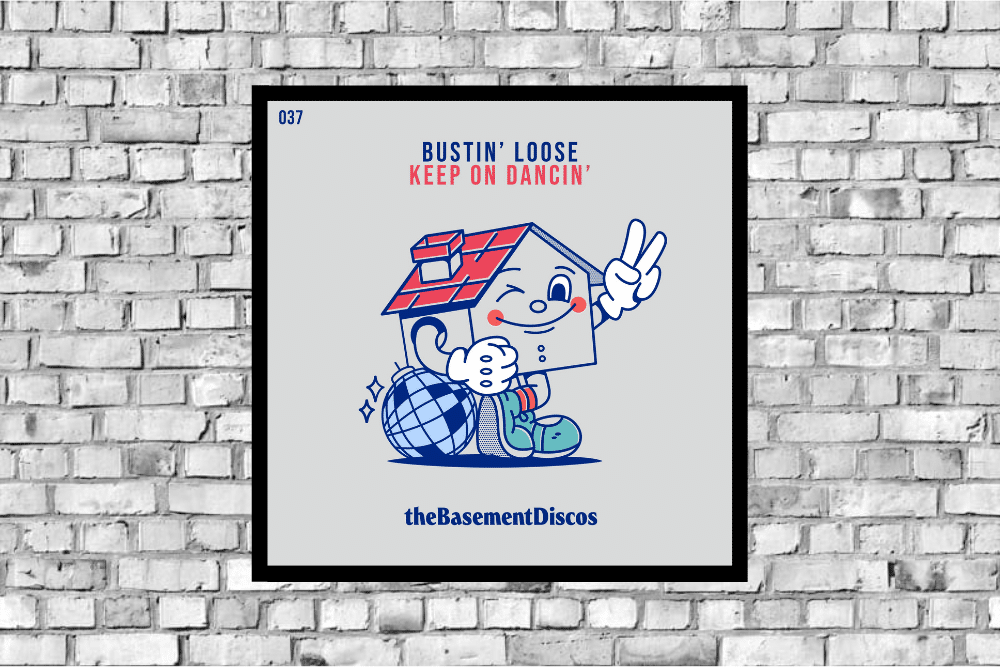 LV Premier – Bustin' Loose & Soundsmith – Get On Up [TheBasement Discos]
The always consistent Basement Discos is back with a very tasty four track EP from one of our favourite artists of 2020, LV columnist, Bustin' Loose. Featuring four tracks which fuse the joyous energy of disco with the downright club power of house it's already causing a stir over on Traxsource where it has been bothering the upper reaches of the charts on promo this week.
Kicking off with Keep On Dancin' it's a track which tips its hat to the feel good vibes of the 70's alongside the mid 90's cooler end of the disco house movement from artists like Pal Joey And Mateo & Matos. With filters in all the right places and ass shakin' percussion it's a track which is deep but still jackin', a dancefloor bomb.
Our premier today Get On Up see's Bustin' Loose team up with Berlin based Soundsmith for a looped up party bomb. With smooth chords, heavily reverbed spoken vocals, and some classy vocal chops this is another track which wears it's 90's house love on it's sleeve. It's also as cool as it is dancefloor friendly.
Turnin me out meanwhile combines a powerhouse Philly style vocal with a huge Funky Green Dogs style bassline. It's track which is as house oriented as anything Bustin Loose has done to date and will see many a phone hoisted in the air to shazam as the dancefloor throws crazy shapes.
The final track see's Bustin' Loose hooking up with Alayna & Special K for a full steam ahead string laden disco house bomb in Touché.
Yet another top class EP from an artist who is shaping up to make 2021 his own.
For more info check: 
Bustin' Loose Facebook: https://www.facebook.com/bustinloosedj/
Bustin' Loose Instagram: https://www.instagram.com/bustinloosedjs/
Bustin' Loose Soundcloud: https://soundcloud.com/bustinloosedjs
The BasementDisco's Facebook: https://www.facebook.com/TheBasementOfMusic
The BasementDisco's Soundcloud: https://soundcloud.com/thebasementmusic
The BasementDisco's Instagram: https://www.instagram.com/thebasementdiscos/
The BasementDisco's Twitter: https://twitter.com/TheBasementXXX
Tags:
Bustin Loose
,
disco house
,
Thebasement Discos