LV Premier – C. Da Afro – Brazilian Groove (De Gama Re-Groove) & EP Review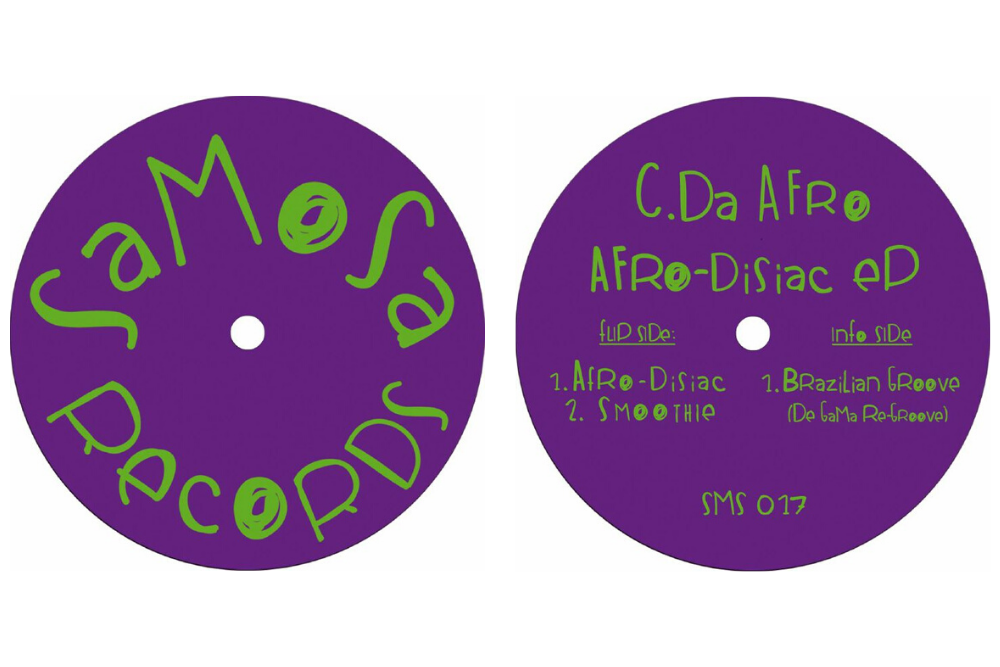 LV Premier – C. Da Afro – Brazilian Groove (De Gama Re-Groove) & EP Review
Hot on the heels of what is proving to be one of the EP's of the year in Funk Purpose Volume 3 Samosa Records keep their 2020 heat going with everyone's favourite work-a-holic Greek disco missionary C.Da Afro.
He's a producer with disco and house flowing through his veins and is back with another monster of an EP here.
Featuring three tracks of divine disco infused with sultry Latin flavours it's a beautifully balanced release. First up is the eponymous title track in Afro-Disiac. This one is deep groove and brass heavy house. The expressive bass groove lays the foundation for some stellar brass stabs and solos galore with some wonderful  guitar licks keeping the track fresh and funky through-out. It's a track for those wonderfully warm summers' days when we have nothing more to worry about than to dance in the Ibizan sun.
Next up is Smoothie a deeper but no less groove infused track. Again packed to the hilt with some wonderful brass work, it's another Latin edged track with a hooky vocal which grabs you by the scruff of the neck and bounces you all the way to the middle of the throng on the dance-floor. Solid percussion work keeps the energy levels deceptively high here. A seriously smooth track indeed!
Closing the EP out and our premier today co-label boss De Gama goes to work on the edit of Brazilian Groove. This one is a track which originally popped up on C.Da Afro's Expresso EP on Samosa a year ago and went on to be a huge DJ favourite across the rest of the year. Giving it a slightly tougher feel De Gama has kept all the best moments of the original intact adding in extra percussion and a heavier kit to take it straight to the main room. A solid rework which will give this one strong legs to see it through another year.
A wonderful EP all round yet again for both Samosa and C.Da Afro and another one that is going to fly when it hits the shelves so make sure you get on that pre-order sharpish.
Grab it via: https://www.juno.co.uk/products/c-da-afro-afro-disiac-ep/775810-01/
Love this? Check out our Disco playlists HERE
For more info please check:
C Da Afro Facebook: https://www.facebook.com/cdaafro
C Da Afro Soundcloud: https://soundcloud.com/christosda-afro
Samosa Records Facebook: https://www.facebook.com/samosa.records/
Samosa Records Soundcloud: https://soundcloud.com/samosarecords
Tags:
C.Da Afro
,
disco
,
Samosa Records