LV Premier – Deborah Washington – Fire (Bustin' Loose Edit) [The DIsco Express]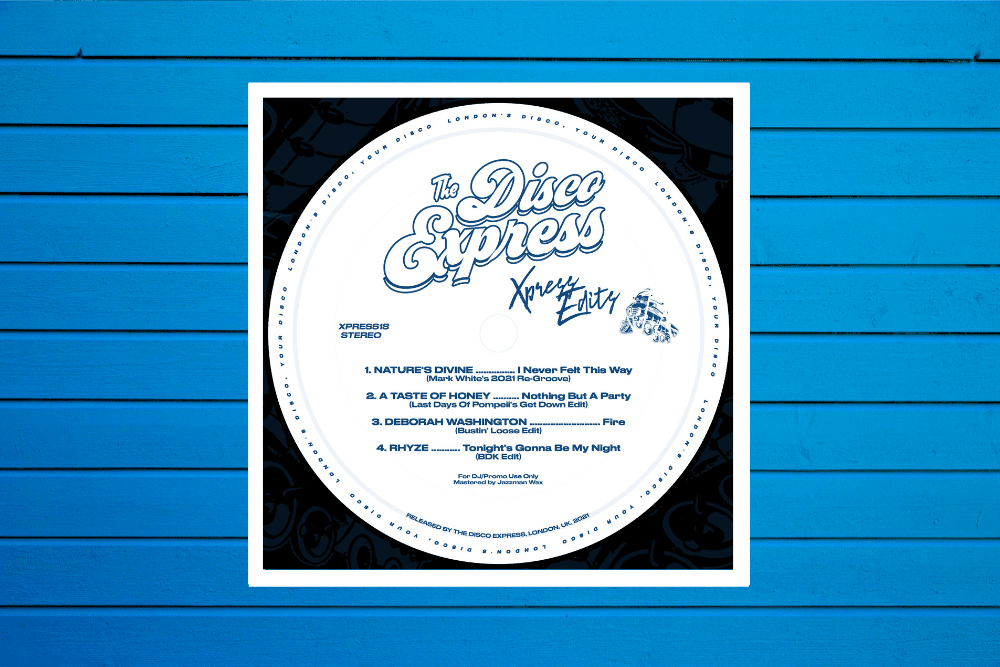 LV Premier – Deborah Washington – Fire (Bustin' Loose Edit) [The DIsco Express]
Like what you hear? To help support LV Online buy us a coffee via Ko-FI. Click HERE
The Disco Express's Xpress Edits series has been building up into a formidable bank of work with stand out edits coming from Boogietraxx, Parisian Soul, Javi Frias and of course Label boss Bustin' Loose. You can check them all out on the Disco Express Bandcamp via the To Buy Link.
Volume 6 in the series see's them team up Mark Whites, BDK, The Last Days of Pompeii and Bustin' Loose for another dynamite EP.
The EP opens up with Mark Whites 2021 Regroove of Nature's Divine – I Never Felt This Way Before, and it's a top quality feel good disco track. This one will definitely keep all the right eyes (and ears) on this very talented producer who has been making a strong breakthrough over the last couple of years with  tight releases for Sundries, See-Saw and Super Spicy. He's definitely one to watch.
Next up the Last Day's of Pompeii has gone to town on A Taste Of Honey's 1981 gem Ain't Nothing But A Party which has all the trade mark warmth and funky goodness that you expect from A Taste Of Honey release. Yet more feel good vibes coming your way on this one.
Our premier today, which you can check both on Soundcloud and Youtube, is Bustin' Loose's edit of Deborah Washington's 1978 high energy disco romp Fire. Applying the razor and tape in all the right places Burtin' Loose has succeeded in bringing this one bang up to date for the 2021 dancefloor. With a hook that's instantly recognisable this one should pick up strong DJ support as we head into the party season.
The final track see's BDK got to work Rhyze, a band who have been seeing more and more interest over the last few years courtesy of some great re-releases via Sam. Tonight's Gonna Be My Night is another rock solid addition to any self respecting Disco DJ's set.
Another tip top compilation from The Disco Express, grab it from: https://thediscoexpress.bandcamp.com/album/xpress-edits-vol-6
For more info please check: 
Bustin' Loose Facebook: https://www.facebook.com/bustinloosedj/
Bustin' Loose Instagram: https://www.instagram.com/bustinloosedjs/
Bustin' Loose Soundcloud: https://soundcloud.com/bustinloosedjs
Bustin' Loose Bandcamp: https://bit.ly/bustin-loose-music
The Disco Express Facebook: https://www.facebook.com/thediscoexpress/
The Disco Express Soundcloud: https://soundcloud.com/thediscoexpress
The Disco Express Instagram: https://www.instagram.com/thediscoexpress/
Tags:
Bustin Loose
,
Deborah Washington
,
disco
,
The Disco Express