LV Premier – Dirtyelements & Drunkdrivers – Watch Is Gone & Samosa Records 15 review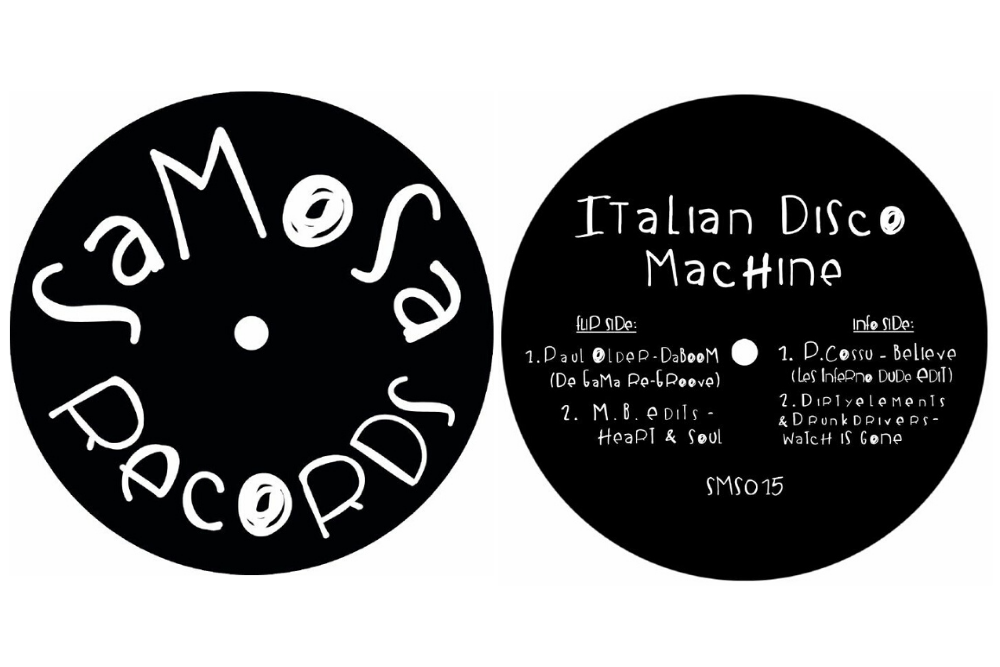 LV Premier – Dirtyelements & Drunkdrivers – Watch Is Gone & Samosa Records 15 review
Italian Disco machine is the latest EP from super hot Samosa Records and comes filled to the brim with four cuts of dancefloor gold.
For Samosa's fifteenth outing in come Paul Older, M.B. Edit, P Cossu and Dirty Elements & Drunkdrivers. As you would expect from Samosa label bosses De Gama and Les Inferno also get in on the action too with two seriously hot edits.
First up is Paul Older's 'Daboom' with De Gama on scalpel duties as he crafts one of his now much in demand regroove's. It's 70's funk meets disco all the way, a huge bassline and vocodered vocals to the fore. It's the sort of track that demands you move straight to the dancefloor for some outrageous shape throwing. Guitars, saxes and some brilliant vocal stabs all give this unstoppable club energy.
Next up is newcomer to the Samosa stable M.B. Edit. 'Heart & Soul' is all about the bass and what a bassline it is, a true hip-shaker. Synth stabs do the rest of the damage before that brilliant heart and soul vocal adds the sing-along moment that the peak-time craves.
On the flip P Cossu's 'Believe' comes with Les Inferno on sparkling edit form. His Edit is seriously graceful as guitar licks and keys provide a brilliant backdrop for a vocal packed with more hook that your local fishing store.
Last but not least Dirty Elements & Drunkdrivers are back in action, you can check out premier above. They are a duo who have been turning heads across the disco scene recently with their recent outings on Daje Funk and Masterworks. 'Watch is Gone' is a classic string laden feel-good disco anthem. What an edit this is, packed with energy and drama. It's a track which will keep that dancefloor locked until the very end.
Samosa add another classic release into their blossoming catalogue.
Don't hesitate on this one; it's going to fly out of the door.
Samosa Records Facebook: https://www.facebook.com/samosa.records/
Samosa Records Soundcloud: https://soundcloud.com/samosarecords
Drunkdrivers Facebook: https://www.facebook.com/drunkdrivers1/
Drunkdrivers Soundcloud: https://soundcloud.com/drunk-drivers
Dirty Elements Facebook: https://www.facebook.com/dirtyelementsmusic/
Dirty Elements Soundcloud: https://soundcloud.com/dirtyelements
Tags:
Samosa Records