LV Premier – Felipe Gordon – Oladipo [Neighbour Soul Rhythms]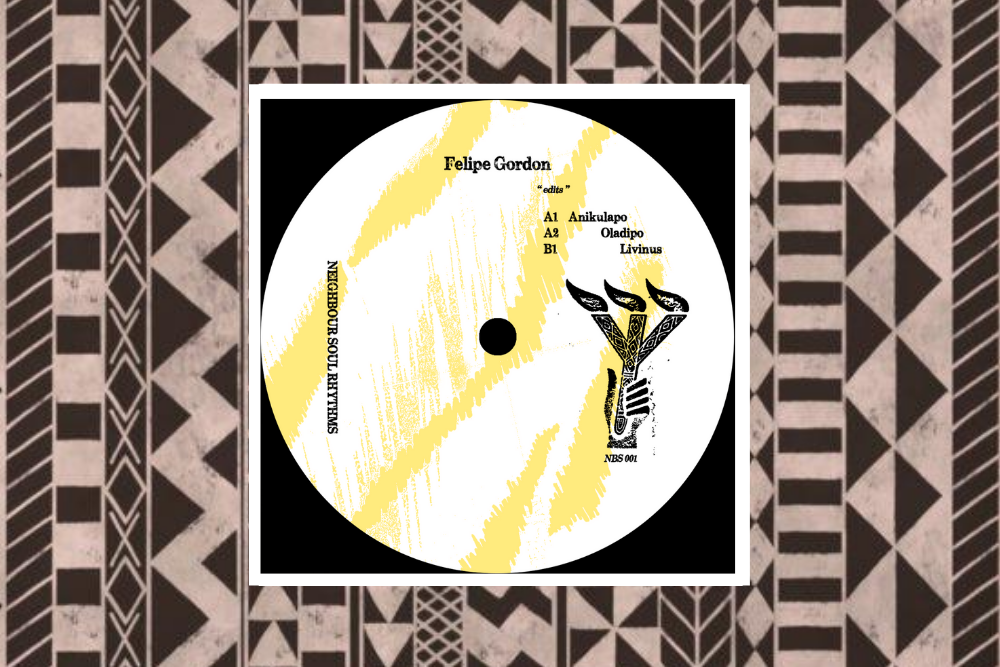 LV Premier – Felipe Gordon – Oladipo [Neighbour Soul Rhythms]
Felipe Gordon shows another edge to his skills with the release of a sublime three track EP via NeighbourSoul Rhythms which is a brand new label which is based between the Basque Country, Paris and Galicia.
You can expect three divine afro Disco / afrobeat edits which are perfectly crafted for today's dancefloor.
Opening up with Anikulapo it's a track packed with in your face brass supplying the feel good vibes in droves. Shuffling drums and some great percussion make this a track which is completely impossible to sit still to. From trumpet solos to incredible keys and a warm and engaging vocal this is a total gem of a track.
Our premier today is Oladipo and it's a track which is mined from where afrobeat meets deep funk. Again all the focus is on the brass stabs to start proceedings which they do with plenty of change to spare. This is a track which is just edited to perfection from a superb arrangement to the addition of some superb extra drums to give it a powerful current feel. Top class work right here.
Final track Luvinus is a a deeper slice of funk. Keeping the brass theme going along with some harpsichord style keys the vocal here is very much the driving force giving it a real punk funk feel.
This is a stunning EP. Make sure you grab it quick as it's limited to 300 of the black wax. It's available from: https://neighboursoulrhythms.bandcamp.com/album/edits
For more info check:
Felipe Gordon Facebook: https://www.facebook.com/felipegordonmusic/
Felipe Gordon Soundcloud: https://soundcloud.com/felipe-gordon
NeighbourSoul Rhythms https://www.facebook.com/neighboursoulrhythms/
Tags:
Afro Disco
,
felipe gordon
,
Neighboursoul Rhythms