LV Premier – Fire Island Ft. Loleatta Holloway – Shout To The Top (Hifi Sean Reprise) [Plastique Recordings]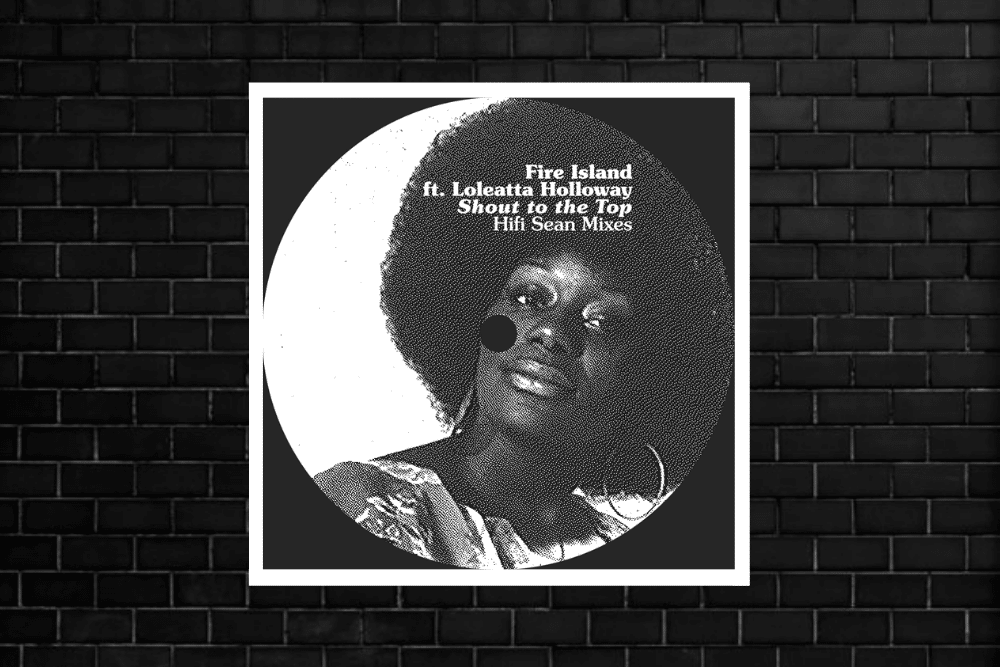 LV Premier – Fire Island Ft. Loleatta Holloway – Shout To The Top (Hifi Sean Reprise) [Plastique Recordings]
Like what you hear? To help support LV Online buy us a coffee via Ko-FI. Click HERE
HiFi Sean has been busy reinventing Fire Islands classic rework of Shout To The Top which featured none other than disco diva Loleatta Holloway on lead vocal. Originally released in 1998 Fire Island's (Pete Heller and Terry Farley) cover of the well loved Style Council track was a worldwide club smash crossing over into the mainstream and climbing all the way to number 1 in the US Billboard dance charts.
Reworking from scratch with nothing other than the vocal to work around he has turned this into one of the most hyped records of 2021. A gospel vocal screamer which will send many a dancefloor off it's hinges in the coming months, it lands on the 5th April on vinyl. Featuring three disctinct versions there is a bubbling vocal heater for those glittery hands in the air moments, Sean has also delivered a powerful house mix which is deeper with plenty of 90's attitude it has that Junior Vasquez, Danny Tenaglia New York sound infused through it's DNA which perfectly fits the tracks provenance but also which sounds fresh and absolutely essential for 2021.
Our premier today is the beat free reprise which has Loleatta's incredible vocal performance front and centre backed by orchestral strings and those hands in the air keys. Perfect for those big set openings.
This one is going to fly out so make sure that you get onto this one quick before they all disappear.
Grab it from: https://www.juno.co.uk/products/fire-island-shout-to-the-top-hifi/804068-01
For more info please check:
Pete Heller Facebook: https://www.facebook.com/DJPeteHeller
Pete Heller Instagram: https://www.instagram.com/peteskiheller/
Pete Heller Twitter: https://twitter.com/peteheller
Terry Farley Facebook: https://www.facebook.com/TerryFarleyOfficial
Terry Farley Instagram: https://www.instagram.com/terryfarley/
Terry Farley Twitter: https://twitter.com/terrystuckshop
Hi Fi Sean Facebook: https://www.facebook.com/hifisean
Hi Fi Sean Instagram: https://instagram.com/hifisean
Hifi Sean Twitter: https://twitter.com/HifiSean
Plastique Recordings Bandcamp: https://plastiquerecordings.bandcamp.com
Tags:
disco
,
Fire Island
,
Hifi Sean
,
loleatta holloway
,
Pete Heller
,
Terry Farley