LV Selectors 28 – Love Drop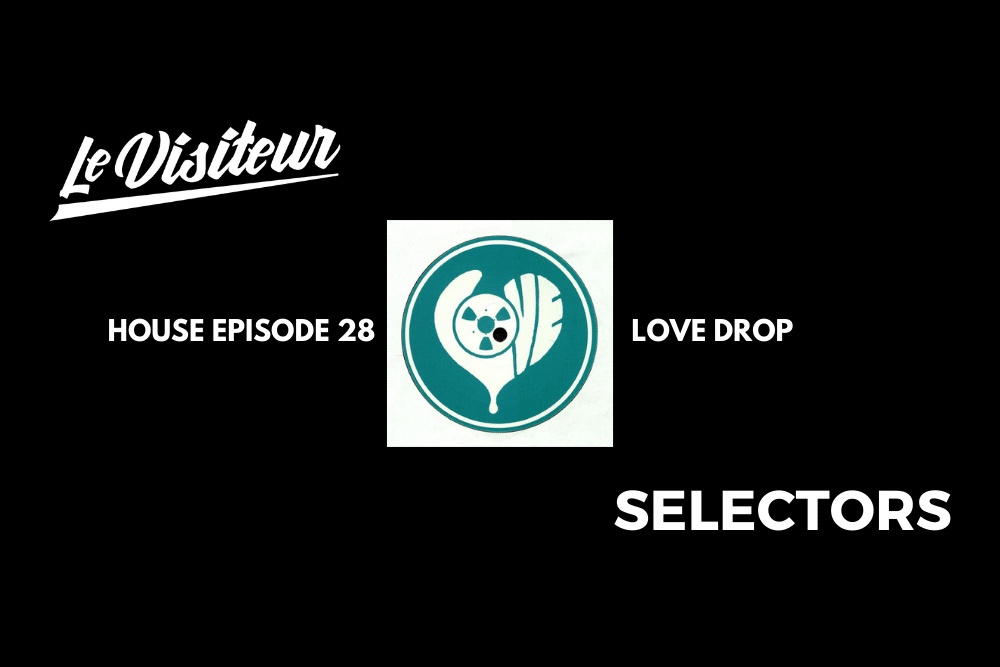 LV Selectors 28 – Love Drop
Like what you hear? To help support LV Online buy us a coffee via Ko-FI. Click HERE
Love Drop is an artist we have long admired at LV online. He's a producer who makes every release count with outstanding cuts on some of our favourite labels including Home Taping Is Killing Music, G.A.M.M., Disco Deviance, Whiskey Disco and Situationism. They're all labels at the foremost edges of the underground disco and house scene which speaks volumes for the esteem that Love Drop is held in by his peers.
His latest release see's him return to the brilliant G.A.M.M. label for a seriously hot two tracker the We Got Our Shit Together EP. From the string laden goodness of the title track to boogie disco vocal laser synths of Let It go on the flip, it's a must have release.
You can grab the EP on digital via: https://gamm.bandcamp.com/album/we-got-to-get-our-shit-together
and from Juno on Vinyl via: https://www.juno.co.uk/products/love-drop-we-got-our-shit-together/812180-01/
We caught up with Love Drop to discuss the EP and he also put together an absolute scorcher of a mix for us. This one has been on permanent rotation on the LV system since it landed a few weeks ago. Please give it a share over on Soundcloud and help spread the love. You can also find the tracklist at the bottom of this interview.
Q1: Who is Love Drop?
I have always loved music and dancing. My teenage years were spent with acid house, old hardcore and then jungle. I moved to Brighton at 19 and got into funk, soul, jazz, disco and house. I like to make tunes that contain all these elements, but the more ravey music of my youth still has an influence too.
Q2: Please can you give us three tracks from your discography which you would say are quintessentially Love Drop?
The tunes I like to make most I'd like to call cosmic jazz-funk rave tunes. These three probably fit that description best:
Love Drop – The Buzz (Disco Deviance 36)
Love Drop – The Universe
Love Drop – Don't Look Back
Q3: What is your latest release?
Coming out this month is my second release on GAMM, on one side is We Got To Get Our Shit Together, one of the better tracks I've done, with big strings, big horns and a big bassline. On the other side is a re-edit of a Tamiko Jones song that stays faithful to the original.
Q4: What can you tell us about the mix you have done for us. What are some of the key tracks for you and how does it compare to a live Love Drop DJ set?
This set is the kind of set I'd like to play out, this is what I'd want to hear if I was on the dancefloor. It's a varied set yet each track has soul, an uplifting quality and a rhythm to get you off your seat. The pinnacle of the set probably the two gospel tracks (courtesy of Spen and Louie Vega and some wonderful vocals) which are so good I get a bit emotional listening to them!
Q5: Which other artists DJ mixes do you find yourself coming back to time and again and do you have a favourite that you gravitate towards?
I rarely listen to a dj mix twice as there is so much music out there and I'm constantly trying to hear something new, but my favourite DJs are Antal, Louie Vega, Sadar Bahaar, Ge-ology, Dave Lee, Rahaan, Francois Kervorkian and Gilles Peterson.
Q6: What else can we expect from Love Drop in the next 12 months?
I'm not exactly prolific so not a lot! Love Drops Vol.2 is coming out on vinyl in April or May and hopefully a couple more releases by the end of the year.
For more info please check:
Love Drop Facebook: https://www.facebook.com/lovedrop666666
Love Drop Soundcloud: https://soundcloud.com/love-drop-edits
Love Drop Bandcamp: https://lovedrop.bandcamp.com
LV Selectors 28 – Love Drop – Tracklist
Peven Everett – How bad I want ya
Vick Lavender – Chicago chase (Tribute to Fred Hampton)
Glenn Underground – Memory chant (phaze ii)
Freil – Make me feel
Web Web What you give (Mousse T boogie shizzle remix)
Louie Vega – Get with the funk
House Gospel Choir & Dj Spen – I don't know what you come to do
Jasper Street Co. – Praying for you (Louie Vega B More Dubb)
Love Drop – We got to get our shit together
Bruise – Grand hi
Galaxy 2 Galaxy – Jupiter jazz
Sister Sledge – Lost in music (Dimitri From Paris Remix)
Tags:
Antal
,
Dave Lee
,
disco
,
Francois Kervorkian
,
G.A.M.M.
,
Ge-ology
,
Gilles Peterson
,
Louie Vega
,
love drop
,
Rahaan
,
Sadar Bahaar