LV Premier – Hans Nieswandt feat. Eric D. Clark – Work Work Work (Marcel Vogel Remix)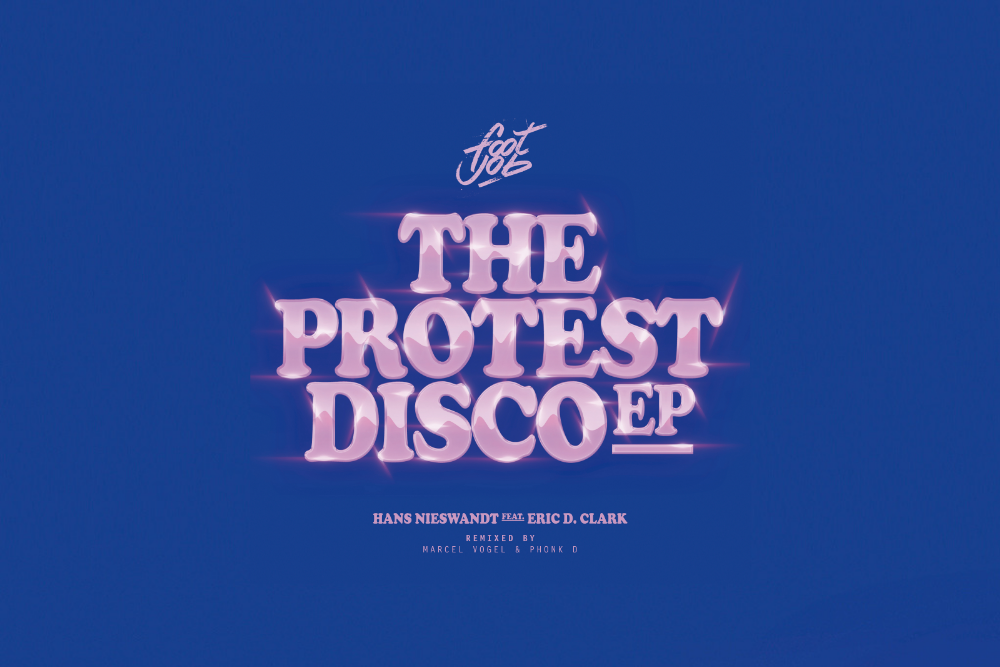 LV Premier – Hans Nieswandt feat. Eric D. Clark – Work Work Work (Marcel Vogel Remix)
Dropping on the 12th July via Traxsource and the 15th on vinyl via ace German label Footjob Hans Nieswandt & Eric D. Clark's Protest Disco EP is a breath of fresh air, it's a socially conscious EP which stands out head and shoulders above all the throwaway music which appears and then disappears on virtually the same day.
Our premier today sees Lumberjacks in Hell label boss Marcel Vogel step up and knock lead track Work Work Work so far out of the park you would need binoculars to see it land. The words timeless and classic jump immediately to mind as Marcel pairs a wonderfully warm bassline with some deft, subtle but still incredibly funky hammond keys and an eponymous 70's disco flute. Combined they provide a wonderful backdrop for an incredibly smooth yet charged and supremely soulful vocal. It's a story of day to day mundane and how it affects your life and it's a track which will resonate with many.
Also included and is the slightly more upbeat original mix with some great little synth stabs, a groover of a bassline and some nice string pads giving it a rich depth.
The flipside of the release features second track No More Hatin' & Trashin' which is also packed with message about living life well and the power of dancing. It's a track which will be finding it's way into many a DJ set over the coming summer season. The remix on this one comes from label boss Phonk D who turns the funk dial up to 11 with some great guitar licks and by pullling the strings to the front of the track. There is still plenty of space for a funky as bassline to cut through and some superb vocal harmonies to shine.
All in this is a brilliant EP.
For more info check
Hans Nieswandt Facebook: https://www.facebook.com/hans.nieswandt
Hans Nieswandt Soundcloud: https://soundcloud.com/hans-nieswandt
Footjob Facebook: https://www.facebook.com/footjobmusic/
Footjob Soundcloud: https://soundcloud.com/footjob
Tags:
Eric D. Clark
,
Footjob
,
Hans Nieswandt
,
marcel vogel
,
Phonk D