LV Premier – Hotmood – 700 Copies [Samosa Records] & Funk Purpose Vol 2/1 EP Review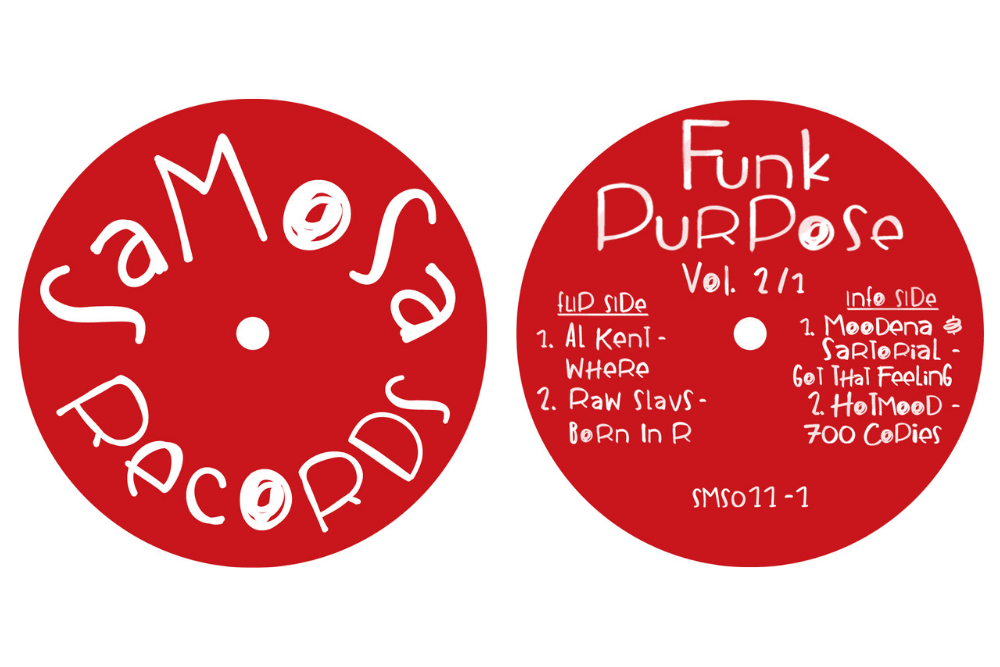 LV Premier – Hotmood – 700 Copies [Samosa Records] & Funk Purpose Vol 2/1 EP Review
It's safe to say that Samosa Records has been one of the stand out disco labels over the last year with a string of excellent releases from the likes of De Gama, C Da Afro, Chuggin Edits, Les Inferno and their excellent Funk Purpose Vol 1 V/A EP which dropped a couple of months ago.
Now the label is back with Funk purpose Vol 2 a release that is so big that it has been split over 2 EP's with the first one due to drop today and the second in a couple of weeks on the 24th June. Featuring two slabs of HQ black wax with 4 tracks on each 12" (Vol. 2/1 & Vol 2/2) Funk Purpose Vol 2 brings together a true who's who of Disco royalty. Step up (in alphabetical order) Al Kent, Fingerman, Hotmood, Moodena & Sartorial, Pete Le Freq, Raw Slavs, Sleazy McQueen and Swifft Edits.
We will be back in a couple of weeks with a full rundown of Vol 2/2 so today it's all about 2/1. Which you can check out and order via Juno: https://www.juno.co.uk/products/al-kent-funk-purpose-vol-2-part/734684-01/
Kicking things off in dramatic fashion on Part 1 is Million Dollar Disco boss 'Al Kent' with a glorious slice of string laden vocal heaven in Where. Cue classic brass stabs, sultry strings, filters in all the right places and some nifty drum rolls. These all set he scene perfectly for a power house of a female vocal. Opening tracks rarely kick things off with such class.
Following Al is Russian outfit 'Raw Slavs' who jump straight into action with a groove fuelled soulful jam Born in R. Like the first track it's powered by a wonderful string section. This one is a summer jam through and through. Expect to hear it across all the best summer's boat parties.
Also on a serious hot streak this year Tropical Disco Records 'Moodena & Sartorial' are first up on the flip side with the joyful smile inducing Got The Feeling. Keys, stings, soulful vocals they are all here. A dance-floor certainty!
Closing out Part 1 and our premier today is Mexican producer and Discoweey head honcho 'Hotmood' who steps into Jazzier territory. 700 Copies features ace keys, sweeping brass, brilliant drums. Deep but still party, a mercilessly cool track.
For more info check:
Hotmood Facebook: https://www.facebook.com/discoweey/
Hotmood Soundcloud: https://soundcloud.com/hotmood
Samosa Records Facebook: https://www.facebook.com/samosa.records/
Samosa Records Soundcloud: https://soundcloud.com/samosarecords
Tags:
Al Kent
,
disco
,
Hotmood
,
Moodena & Sartorial
,
Raw Slavs
,
Samosa Records