LV Premier – Iner – Trip Of Happiness [Dobro]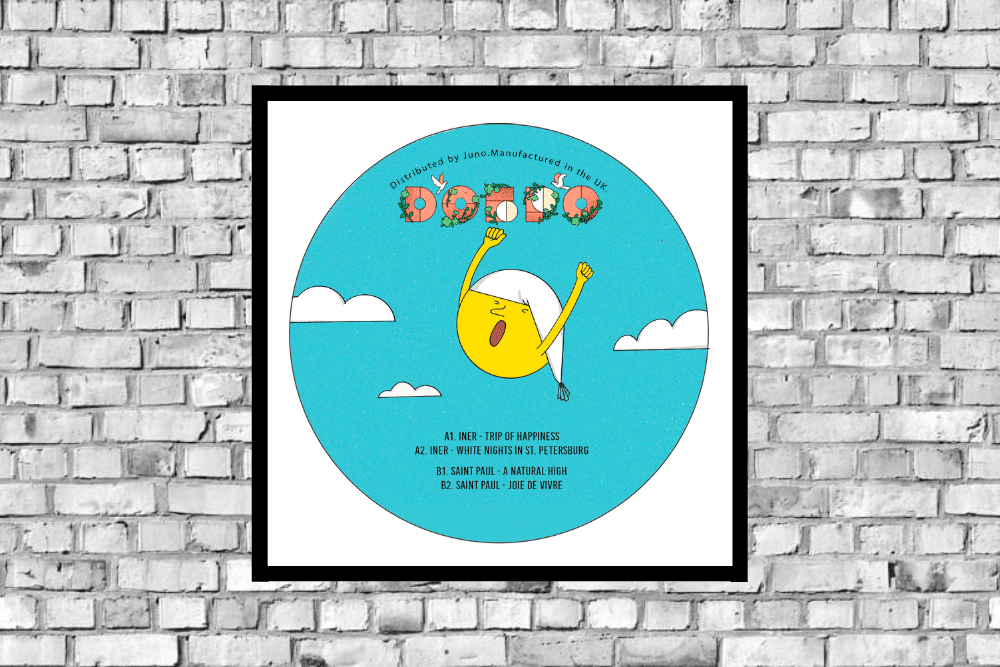 LV Premier – Iner – Trip Of Happiness [Dobro]
Dobro are set to release the third edition of their excellent vinyl series and for this outing they have brought together the combined skills of Iner and Saint Paul for two tracks apiece. It's an EP which veers between fun synth led house and 70's feel good disco edged house groove. With bags of mischief running though it's veins it's another strong release for this Russian label and should follow it's predecessors up to the top of the sales charts on release.
Up first and our premier for today is label head Iner's Trip of happiness. It's a track which typifies the ethos of Dobro as a label which leads with music to make you happy. Synth led it's a whole bundle of smile inducing party vibes with it's gentle keys, bubbling synth bass and a top line which will bring a collective smile to any dancefloor. It's a track for long summers days with friends.
Iner's White nights in St Petersburg is up next. Lifting the energy levels up ever so slightly it's a sure fire dancefloor track with plenty of hypnotic charm. Again it's heavily synth led but coupled with hooky chant style vocals which give plenty of earworm repeat playability.
Over on the flip French producer Saint Paul unleashes a couple of wonderfully charming disco edged groove monsters. A Natural High is up first packed with 70's Soulful charm and daytime party vibes aplenty. It's a really classy track.
Closing out proceedings is Joie De Vivre which has discernible influences aplenty with it's Booker T & The MG's-esque keys and 70's theme track nous all given the 2021 club treatment.
All in this is another excellent release from Dobro as they continue their so far hugely successful quest to bring us the happy music!
Grab the EP from: https://www.juno.co.uk/products/iner-saint-paul-dobro-003/808218-01/
For more info check:
Iner Facebook: https://www.facebook.com/inermusic
Iner Soundcloud: https://soundcloud.com/inervadim
Iner Instagram: https://www.instagram.com/inermusic/
Dobro Facebook: https://www.facebook.com/dobrovinyl
Dobro Soundcloud: https://soundcloud.com/dobrovinyl
Dobro Instagram: https://www.instagram.com/dobro.music/
Tags:
Dobro
,
house music
,
Iner
,
Saint Paul