LV Premier – Infrasoul – Keeping You (Peletronic Remix) [TheBasement Discos]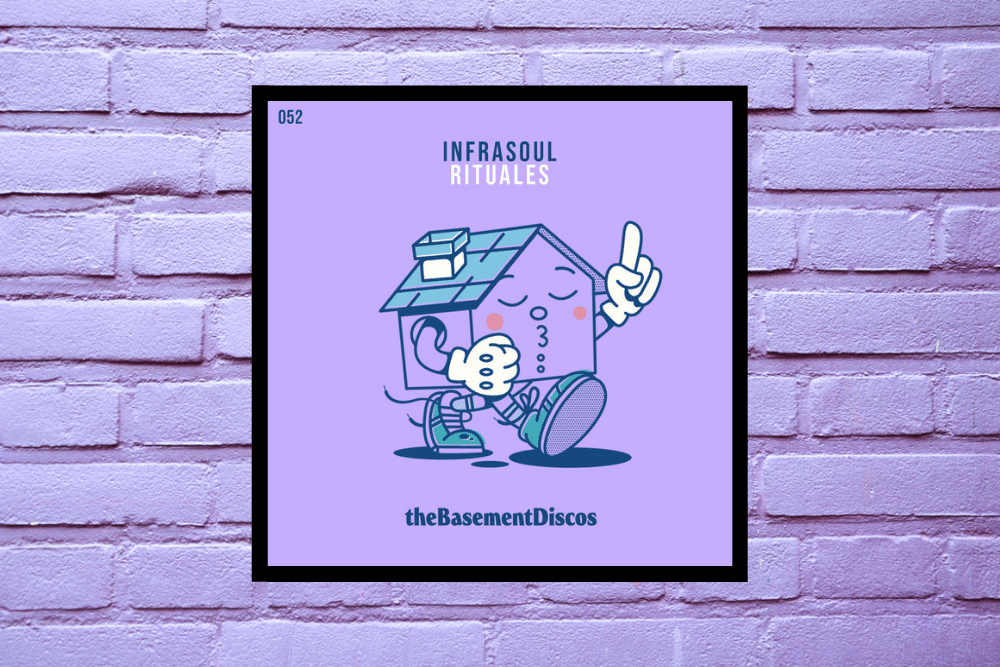 LV Premier – Infrasoul – Keeping You (Peletronic Remix) [TheBasement Discos]
TheBasement Disco's keep their 2021 fire burning strong with a four track EP from Colombian producer Infrasoul. Comprising two originals and two remixes it touches on all corners of house music from funky and soulful to disco and deep. It's a well crafted EP which should see all involved continue to build on their blossoming reputations.
Opening with Keeping You a big in your face disco pumper, it couples a huge bassline with chunky drums, loopy vocals, synth stabs and some tasty percussion. Straight for the peak-time jugular on this one.
Love For Free is ever so slightly deeper and takes things off in a more soulful direction. Throwing an acid topline, Balearic guitar licks and quirky vocals together it's a strong sound.
First up on remix duties is Boogietraxx who is quite literally everywhere at the moment and has been delivering some outstanding work. His remix of Keeping You takes it off into much more soulful territory with graceful keys and hypnotic trance edged synths which perfectly harness the vocal.
Our premier today sees Vienna's Peletronic, who has featured on LV several times in the past for his own work HERE, also deliver his own interpretation of Keeping You delivering a thumping peak time slice of house music. Stripping things right back this one is all about the monster bassline which comes front and centre driving the track like a dancefloor steamroller right through your speakers. It's a huge club focused remix!
Tip top work from all involved!
Grab the EP via: https://hypeddit.com/link/a9t0u0
For more info check: 
Infrasoul Facebook: https://www.facebook.com/Infrasoul/
Infrasoul Instagram: https://www.instagram.com/infrasouldj
Infrasoul Soundcloud: https://soundcloud.com/infrasoul
Peletronic Facebook: https://www.facebook.com/peletronic.official/
Peletronic Soundcloud: https://soundcloud.com/peletronic
Peletronic Instagram: https://www.instagram.com/peletronic_dj
The BasementDisco's Facebook: https://www.facebook.com/TheBasementOfMusic
The BasementDisco's Soundcloud: https://soundcloud.com/thebasementmusic
The BasementDisco's Instagram: https://www.instagram.com/thebasementdiscos/
The BasementDisco's Twitter: https://twitter.com/TheBasementXXX
Tags:
Boogietraxx
,
house music
,
Infrasoul
,
Peletronic
,
Thebasement Discos