LV Premier – Javi Frias – On Fire [Nightshift Records]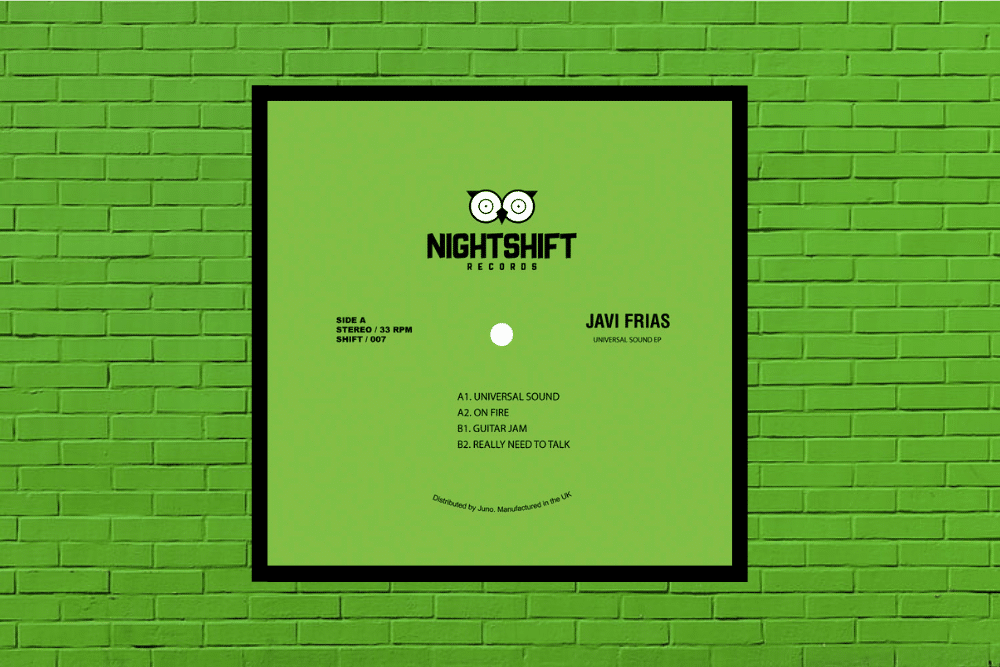 LV Premier – Javi Frias – On Fire [Nightshift Records]
Spanish producer Javi Frias has been flying recently with releases on Tropical Disco, Bomb Strikes, Midnight Riot and a long list of brilliant disco edged labels. His latest EP Universal Sound is a fully vinyl affair on his own Nightshift Records and he has put together four tracks with some serious disco and soulful heat for this one.
The EP opens with title track Universal Sound, a sublime classic slice of Philly edged soulful disco. Javi has beefed the kit and the bassline up, filtering the track in all the right places to create a top class dancefloor groove.
Our premier today is the aptly titled bluesy groover On Fire. It's deep edges pull you in as it whisks you off straight to the dancefloor, hips shaking uncontrollably. The vocal is warm and fully engaging, this is a track to get yourself fully lost in.
Guitar Jam does exactly what it says on the tin, high energy grooves right here as this one his all the dancefloor sweetspots.
Really Needs To Talk closes the EP out in fine style dropping the BPM to focus on creating another unstoppable groove. It's a set opener or a set closer, it's that good, with it's 70's soul diva vocals and lush harmonies.
This is yet another top notch release from Javi.
Grab the EP via: https://www.juno.co.uk/products/javi-frias-universal-sound-ep/787582-01/
For more info on Javi Frias please check
Javi Frias Facebook: https://www.facebook.com/javifriasdj/
Javi Frias Soundcloud: https://soundcloud.com/javi-frias
Javi Frias Instagram: https://www.instagram.com/javifriasdj
Javi Frias Twitter: https://twitter.com/javifriasdj
Nightshift Records Facebook: https://www.facebook.com/NightShiftRcds/
Tags:
disco
,
Javi Frias
,
Nightshift Recordings