LV Premier – Manuel Costela – Twelve Years Old [Open Sound]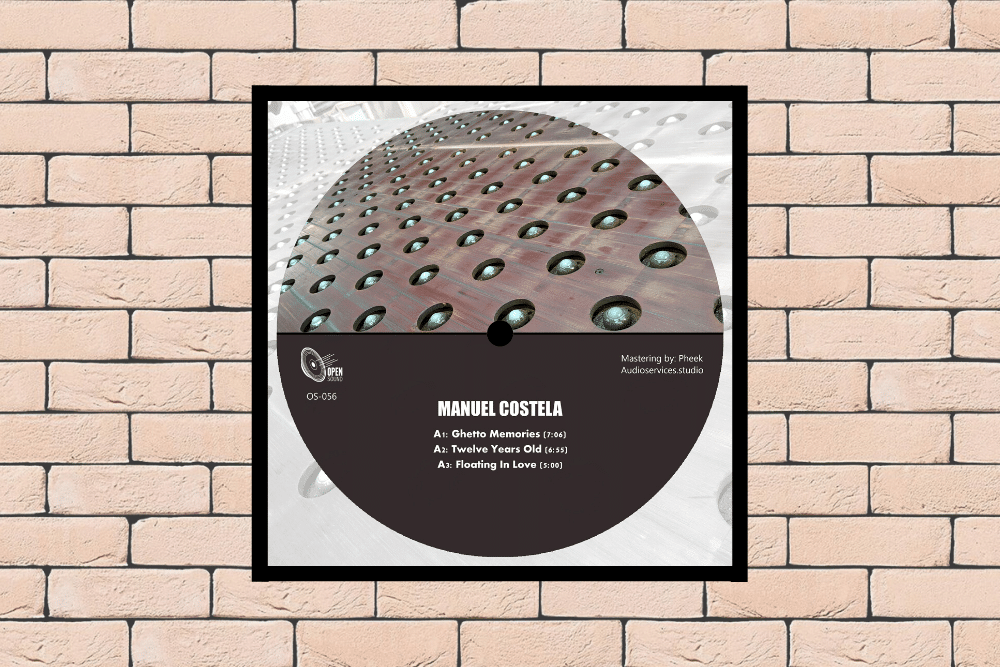 LV Premier – Manuel Costela – Twelve Years Old [Open Sound]
Like what you hear? To help support LV Online buy us a coffee via Ko-FI. Click HERE
Talented Spanish producer Manuel Costela is a regular source for high quality house and classy deep disco. He is behind the Bucketround/2phonic labels and is a regular feature on some of the finest underground labels out there with appearances on H Pressing, Sub_Urban, Trax Records, Moiss Music, Discoweey, Lisztomania, Hot Digits, Spa In Disco, Closer To Truth and many more classy labels.
His latest release see's him land on the excellent Minneapolis label Open Sound who we have featured several times in the past (Check HERE). His latest release is a very tasty three track EP which again finds him mining those deep underground house depths adding touches of disco, jazz and lots of flare.
Opening up with broken beat gem Ghetto Memories, feel wise it's a track with as much in common with George Clinton's Pfunk as it does with current electronic music. It's off kilter synths provide plenty of ear worm nuances as it develops into something smooth, delicious and hypnotic. This is a proper 5am after's track.
Our premier today is the sublime funk infused houser Twelve Years Old, again velvety smooth, this is one for those long lazy sets preferably in the sunshine. This track would sound just about perfect on an Ibizan terrace sipping cocktails musing over the state of the world. That said it's a track with more than enough funk to grab the dancefloor and give it a good shake.
Final track Floating In Love takes things back underground again with it's intriguing sample and doubled up kick. Deft keys and some wonderful atmospherics give this track bags of cool.
Another brilliant release from Manuel and Open Sound.
Grab the release from https://opensound.bandcamp.com/album/os056
For more info check:
Manuel Costela Facebook: https://www.facebook.com/manuelcostelabucketround
Manuel Costela Soundcloud: https://soundcloud.com/manuelcostela
Manuel Costela Instagram: https://www.instagram.com/manuelcostela_/
Manuel Costela Twitter: https://twitter.com/ManuelCostela
Open Sound Facebook: https://www.facebook.com/opensoundmpls/
Open Sound Soundcloud: https://soundcloud.com/open_sound
Open Sound Instagram: https://www.instagram.com/open_sound
Open Sound Twitter: https://twitter.com/OpenSoundMpls
Tags:
Deep House
,
Manuel Costela
,
Open Sound