LV Premier – Bad Business Club – Runnin From You [Bunnyman Bridge]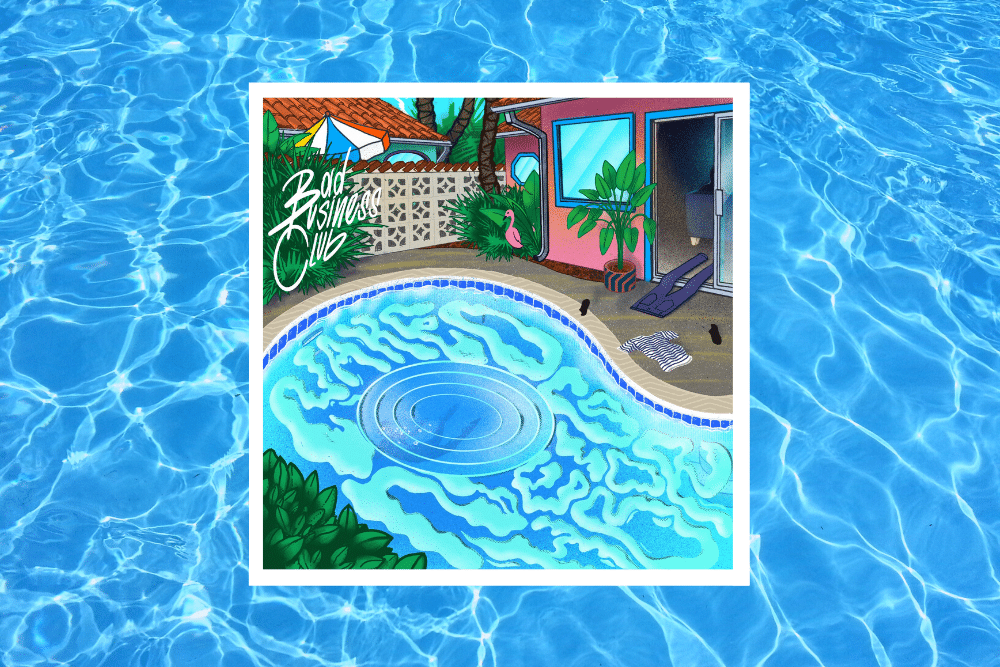 LV Premier – Bad Business Club – Runnin From You [Bunnyman Bridge]
Like what you hear? To help support LV Online buy us a coffee via Ko-FI. Click HERE
Brooklyn based band Bad Business Club first caught our attention with their Good Thing Going EP which they followed up with a great fun version on What a Fool Believes both on Midnight Riot. Fusing Nu Disco smarts with yacht Rock grace, superb writing skills and lots of feel good sun soaked vibes they are a band with a knack for bringing lots of warmth and smiles with their music.
Their latest release is their second LP Naked Neighbour with this one arriving via Bunnyman Bridge. Written at a hilltop cottage in Puerto Rico it's an album with which they let go the shackles of city life, stepping even further into that ever promising sun and disco soaked future. It's a wonderful release and perfect for these ever so troubling times. Turn this one up rustle up your favourite tipple and watch the darker edges of life just melt away.
Velvety smooth vocals, delicious guitar licks, deft keys and some wonderful song writing all combine across this delightful album which basks in summer sun delivering a hazy, warm and at times euphoric collection of songs.
Our premier today from the album is Runnin From You with it's gloriously lazy funk and dual harmonies from Alex Van and Sam Behr. Dripping with class it's a great introduction to this talented band.
Grab the album from: https://hypeddit.com/link/0yk35m
For more info please check:
Bad Business Club Facebook: https://www.facebook.com/BadBusinessClubMusic
Bad Business Club Soundcloud: https://soundcloud.com/badbusinessclub
Bad Business Club Instagram: https://www.instagram.com/badbusinessclub/
Bad Business Club Twitter: https://twitter.com/BadBusinessBand
Tags:
Bad business Club
,
Bunnyman Bridge
,
nu disco